The Hohenzollern Empire 2
-------------------------------
Über Alles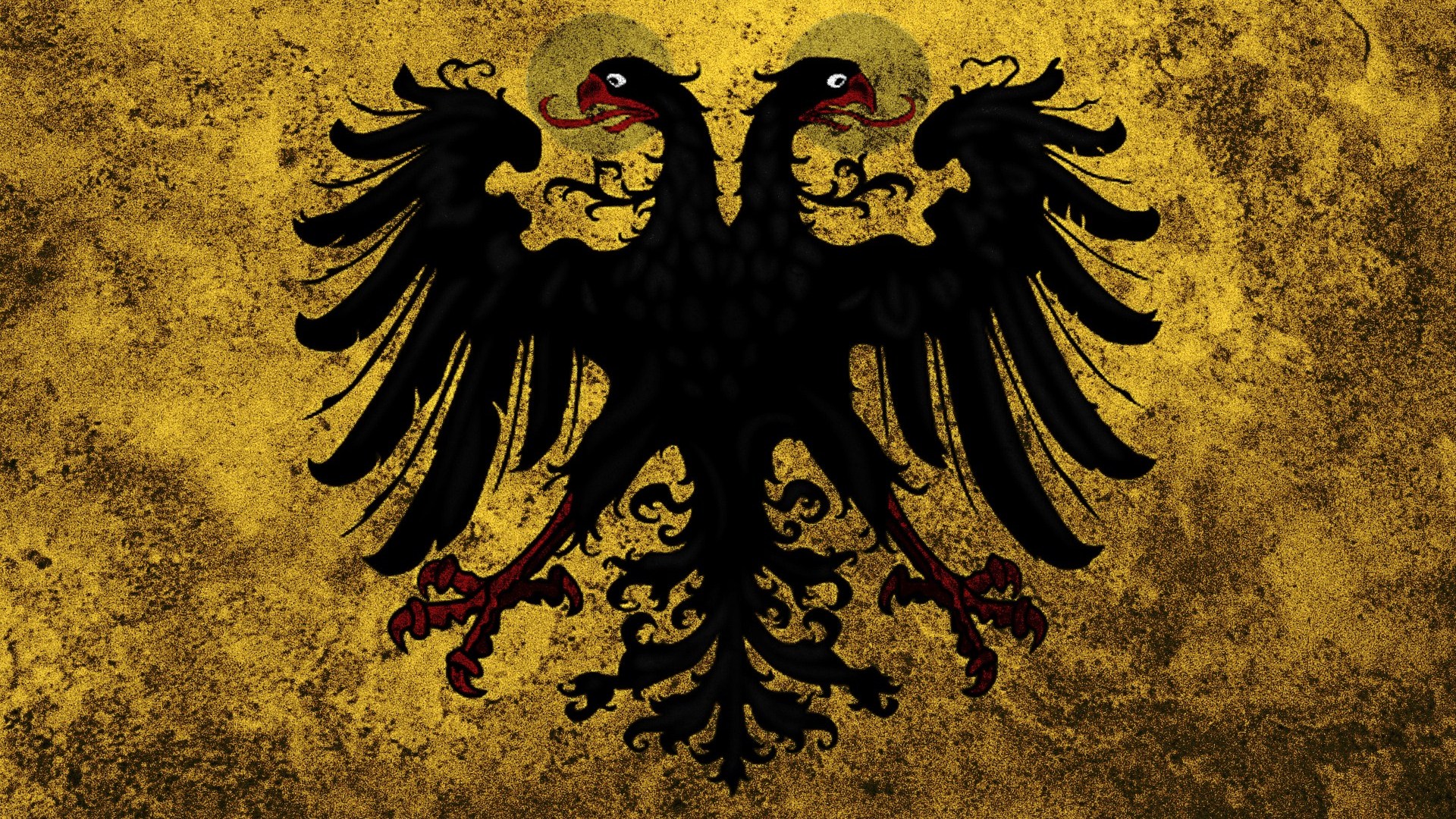 The old order is dead. One family reigns über alles in all of Europe.
Eine Familie.
Eine Kirche.
Eine Volk.
Ein Reich.
​
The Hohenzollerns.

Kaisers of Rome, protectors of a united Church.

Tracking down heretics, reactionaries, and enemies of the state.
Protecting those who can't defend themselves.

Boldly going into the unknown and bringing light to the darkness.
Arming Christendom against the future.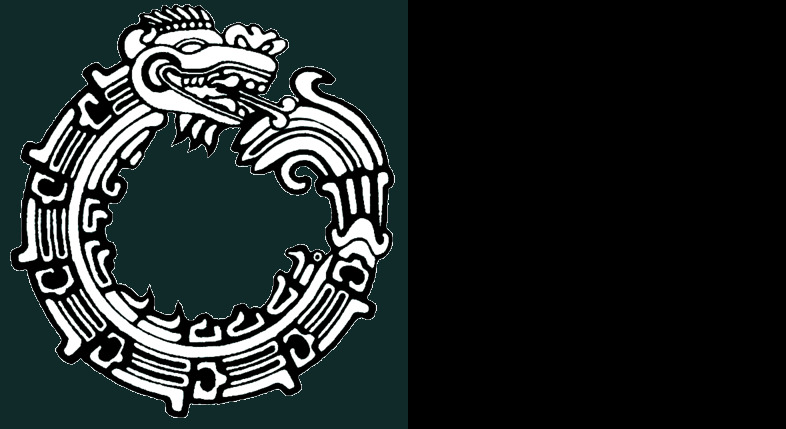 The fifteenth century is when everything changes.
And you've got to be ready.
​
---

Hello, and welcome to "The Hohenzollern Empire 2," the second stage of my Hohenzollern Roman Empire megacampaign!
In the CKII portion of the story, the (custom) Hohenzollern dynasty, aided by their allies and loyal vassals the Habsburgs and the real Hohenzollerns (designated in this AAR as Hohenzollern-Sigmaringen) conquered, crusaded, and inherited their way to claim the imperial thrones of the Greeks and Germans, but battled for centuries against the barbarian hordes frp, the east and west for the very survival of Christianity and the new Roman Empire.
In the EUIV segment, the barbarian hordes have been defeated for good, but a new post-medieval age is dawning, presenting the Kaisers and Kaiserins of Rome with new challenges they must overcome to prevent a new Dark Age or a new barbarian invasion. And who knows what lies outside the borders of Europe? Some of the barbarian hordes managed to survive, just pushed out of Europe. Might they be lurking out there, waiting to strike? Or might the Reich find allies that could help it in its centuries-long struggle against the barbarians.
I will be updating with dev diaries, or modding journals, as we progress towards 1836, detailing the gameplay changes I have made to each part of the world. I will attempt to limit non-colonial blobbing, and console commands/save reloading/save editing will be used for balance, better immersion, AI advantages, glitches, crashes, and emergency situations.

I hope you'll enjoy the journey.

Saints Wilhelmina and Gunhilda, grant us victory in battle.
~Zen

---
Note: I am playing on patch 1.14 with all DLCs and expansions except Cossacks and a couple content/unit packs; I will try to update the mod to the current patch, 1.15, when I have time. I will be converting this over to Victoria II v3.03/3.04/3.05 once I reach 1836, which is what I set for the end date.
---
​
Table of Contents​

Chapters are arranged in chronological order, not posting order. To avoid spoilers, I recommend starting with "Prologue." Please let me know if the links are incorrect.

Friedrich I "the Great" (1066-1105)
Chapter 10: Bicentennial (1066-1105)
Friedrich II "the Glorious" (1105-1126)
Chapter 13: Saint Gunhilda, the Maid of Kujawy (1118-1125)

Wilhelmina I "the Saint," or Saint Wilhelmina, Isapostolos (1126-1192)
Chapter 15: Saint Wilhelmina, the Mender of the Schism (1126)
Chapter 17: Saint Wilhelmina, the Hunter (1126-1133)
Chapter 19: Saint Wilhelmina, the Poet (1135-1151)
Chapter 21: Saint Wilhelmina, the Enlightened One (1126-1151)
Chapter 23: Saint Wilhelmina, the Warrior Empress (1151-1160)
Chapter 25: Greek Fire, Part 1 (1161)
Chapter 27: Greek Fire, Part 2 (1161)
Chapter 29: Greek Fire, Part 3 (1162)
Chapter 31: Saint Wilhelmina, Gunhilda's Daughter (1162-1174)
Chapter 33: Saint Wilhelmina, the Final Years (1174-1192)
Wilhelm I "the Lionheart" (1192-1199), Wilhelm II "the Magnificent" (1199-1237), and Wilhelm III "the Hammer" (1237-1243)
Chapter 35: The Three Wilhelms Period and the Beginning of the Thirteenth Century Crisis (1199-1243)
Siegfried I "the Hunter" (1243-1261)
Prologue: First Contact (1236-1246)
Chapter 1: Enemy at the Gates (1246-1251)
Chapter 2: Worcester and Gloucester (1251)
Chapter 3: War in the Near East (1251-1259)
Chapter 4: The Wrath of (Temur) Khan (1259-1261)

Sigismund I "the Holy" (1261-1308)
Chapter 5: Protection Through Victory (1261-1275)
Chapter 6: The Holy Kaiser (1275-1300)
Update 6: The Known World in 1300
Chapter 7: The Silk Road and the Great Plague (1300-1304)
Chapter 8: The Stag (1304)
Chapter 9: Sigismund the Holy and the Dragon of Marrakech (1301)
Chapter 11: Holy, Roman, and an Empire (1305-1308)
Friedrich Augustin I "the Just" (1308-1347)
Chapter 12: The August Kaiser (1308-1313)
Chapter 14: Rise of the Ottomans (1317-1327)
Chapter 16: The Just Kaiser (1327-1347)

Reinhard I ('the Mad Kaiser') (1347-1353)
Chapter 18: Reinhard, the Mad Kaiser (without a nickname) (1347-1353)

Friedrich Augustin II "the Hammer" (1353-1378)
Chapter 20: The Last Horde; Or, The Iron Khan (1353-1357)
Chapter 22: Fire-lances and Thunder-sticks (1357-1362)
Chapter 24: The End of the Augustiad (1362-1378)

Martin I "the Noble" (1378-1418)
Chapter 26: The Wrath of Timur (Khan) (1378-1395)
Chapter 28: Persepolis (1395-1400)
Update 28: The Known World in 1400
Chapter 30: 300 (1400-1418)

Friedrich Augustin III "the Lion," or "the Reformer" (1418-1444)
Chapter 32: Friedrdich Augustin III and the Giant of Napoli (1418)
Chapter 34: The Lion Kaiser (1418-1421)
Chapter 36: Second Contact (1422)
Chapter 37: In the Beginning (c.950-c.1010)
Chapter 38: Wilhelm III's Revenge (1422-1430)
Chapter 39: The Mexica "Crusade" (1430-1435)
Chapter 40: The Pointless War and the Reforms of 1436 (1436-1440)
Chapter 41: The Last Malian Crusade and the Reforms of 1440 (1440-1442)
Chapter 42: The Reforms of 1442 (1442)
Chapter 43: Feudal Life (1443-1444)
Chapter 44: The End... (1 2 3 4 5 6) (1444)
Epilogue: ...Of the Beginning (November 10, 1444) [End of CKII installments]
Chapter 45: No Longer Necessary (1444)

Friedrich Augustin IV, "the Last Crusader" (1444-1466)
Chapter 46: Traianos's Rebellion (1444)
Chapter 47: Blood in the Water (1444-1448)
Chapter 48: The Timurid War (1448-1452)
Chapter 49: Rounding the Cape (1452-1464)
Chapter 50: The First Malaya Expedition (1464-1466)

Friedrich Augustin V, "the Explorer" (1466-1494)
Chapter 51: Heresy (1466-1467)
Chapter 52: Prospering Times (1467-1470)
Chapter 53: The Voyages of Kristoff Eimerich, Part 1 (1470)
Chapter 54: The First Lapland Krieg (1470-1472)
Chapter 55: The Voyages of Kristoff Eimerich, Part 2 (1472)
Chapter 56: Northern Chaos (1472-1476)
Chapter 57: The Spice Must Flow (Some More) (1476-1480)
Chapter 58: The Discovery of the Far East, Part 1 - The Voyages of Wolfram Ferdinand (1480-1483)
Chapter 59: The Discovery of the Far East, Part 2 - The Voyages of Heinrich Arndt (1483-1484)
Chapter 60: The Discovery of the Far East, Part 3 - The Voyages of Heinrich Arndt (1484-1489)
Chapter 61: The Kokkand War (1489-1494)

Wolfram I, "the Fair" (1494-1539)
Chapter 62: The Girl Who Heard Angels (1494)
Chapter 63: The Woman Who Killed Angels (1494)
Chapter 64: The Conquest of Malaya (1494-1498)
Chapter 65: The Known World in 1500 (1498-1500)
Chapter 66: Revolution in the Heavens and On Earth (1500-1504)
Chapter 67: The Second Lapland Krieg (1504-1507)
Chapter 68: Delenda Est Malacca (1507-1513)
Chapter 69: Disaster in Africa (1513-1518)
Chapter 70: Fairness for (almost) All (1518-1531)
Chapter 71: The Expeditions of La Malinche (1501-1525)
Chapter 72: Around the World...or Not (1531-1539)

Wilhelmina II, "Heaven-Sent" (1539-1569)
Chapter 73: Full Circle (1539-1542)
Chapter 74: The Fourth Lapland Krieg (1542-1548)
Chapter 75: Zunset (1548-1556)
Chapter 76: Out of Air (1556-1564)
Chapter 77: The Persian Menace (1564-1569)

Victoria I, "the Old," "Angel-Touched" (1569-1573)
Chapter 78: Attack of the Zoroastrians (1569-1573)

Martin II, "the Dutch-Man" (1573-1595)
Chapter 79: Revenge of the Sayyids (1573-1581)
Chapter 80: The Interwar Period (1581-1591)
Chapter 81: Vengeance (1591-1592)
Chapter 82: Ambition (1592-1595)
Chapter 83: Betrayal (1595)

Malcolm Bethune, "the Black," "the Usurper," "the Terrible," "the Tyrant," "the Cruel," "[REDACTED],"etc. (1595-1596)*
Chapter 84: Suspicion (1596)
Chapter 85: Madness (1596)
Chapter 86: Purge (1596)
Chapter 87: Chaos (1596)
Chapter 88: Anarchy (1596)
Chapter 89: Revolution (1596)
Chapter 90: Der Untergang (1596)

Sophia I, "the Restored," "the Righteous" (1596-1603)
Chapter 91: Restoration (1596-1599)
Chapter 92: The Known World in 1600 (1600)
Chapter 93: The New Century (1600-1603)

Friedrich Augustin von Arbon, "the (False) Regent" (1603)*
Chapter 94: Bloodless (March-May 1603)

Friedrich III, "the Merciful" (1603-1616)
Chapter 95: War and Peace (1603-1611)
Chapter 96: The Desert War (1611-1615)
Chapter 97: The Jungle War (1615-1616)

Otto von Habsburg, regent for Frederica Augusta I (1616-1618)*
Chapter 98: Purity (1616-1618)

Frederica Augusta I "the Absolute," "the Enlightened Despot" (1618-1668)
Chapter 99: Aristocracy (1618-1626)
Chapter 100: Inquisition (1626)
Chapter 101: The Inquisition Strikes Back (1626)
Chapter 102: The Synod, Part 1 (1626)
Chapter 103: The Synod, Part 2 (1626)
Chapter 104: The Synod, Part 3 (1626)
Chapter 105: Honor and Truth (1626-1627)
Chapter 106: Crackdown (1627-1629)
Chapter 107: The Eighth Lapland Krieg (1629-1631)
Chapter 108: War (1631)
Chapter 109: Conversion (1631-1636)
Chapter 110: Retaliation (1636-1641)
Chapter 111: Revelation (1641/1666)
Chapter 112: Civil War (1641-1643)
Chapter 113: The Devil You Don't Know (1643)
Chapter 114: More and More Rebels (1643-1646)
Chapter 115: Lublin (1646-1648)
Chapter 116: War and More War (1648-1651)
Chapter 117: Nightfall (1651-1652)
Chapter 118: Midnight, Part 1 (1652)
Chapter 119: Midnight, Part 2 (1652)
Chapter 120: Midnight, Part 3 (1652-1656)
Chapter 121: A Desert Skirmish (1656-1663)
Chapter 122: The First Commonwealth War (1663-1666)
Chapter 123: Pruthenian Hussars (1666-1668)
Chapter 124: Defeating the Undefeated (1668)

Sophia II "the Liberator" (1668-1684)
Chapter 125: Limes (1668-1675)
Chapter 126: The Eimerican Wars of Independence (1675-1677)
Chapter 127: Freedom and Apologies (1677-1680)
Chapter 128: Devastating Peace (1680-1684)

Victoria II "the Emancipator" (1684-1714)
Chapter 129: The Third Commonwealth War (1684-1689)
Chapter 130: Eastern Chaos (1689-1694)
Chapter 131: Hegemony (1694-1699)
Chapter 132: The World in 1700 (1700)
Chapter 133: Intervention in the Eimericas (1700-1706)
Chapter 134: The Glorious War (1706-1711)
Chapter 135: Absolutism (1711-1714)

Wilhelmina III "the Victorious" (1714-1740)
Chapter 136: Yet Another Persian War (1714-1726)
Chapter 137: The Fifth Commonwealth War (1726-1731)
Chapter 138: Suez and Kiel (1731-1740)

Frederica Augusta II "the Enlightened" (1740-1760)
Chapter 139: The Sixth Commonwealth War (1740-1749)
Chapter 140: The Height of the Enlightenment (1749-1760)

Victoria III, "Nahua-Slayer" (1760-1791)
Chapter 141: The Seventh Commonwealth War (1760-1769)
Chapter 142: Sunrise Invasion, Part 1 - Blitzkrieg (1769-1772)
Chapter 143: Sunrise Invasion, Part 2 - Containment (1772-1778)
Chapter 144: Recovery (1778-1787)
Chapter 145: The Eighth Commonwealth War (1787-1791)

Frederica Augusta III "the Winter Soldier" (1791-1803)
Chapter 146: Pragmatic Sanction (1791-1793)
Chapter 147: Clash of Giants (1793-1797)
Chapter 148: East Against West (1797-1800)
Chapter 149: The World on the Verge of Modernity (1800)
Chapter 150: Musicians and Diplomats (1800-1804)

Klemens von Metternich*, Reichskanzler, and Nikephoros von Hohenzollern, Megas Domestikos of the Imperial Legions, Regents for Siegfried II (1803-1807)
Chapter 151: Revolution (1803-1807)

Siegfried II "the son of Nikephoros" (1807-1825)
Chapter 152: The War of 1814 (1807-1816)
Chapter 153: Tipping the Balance (1816-1825)

Sigismund II "the Modernizer" (1825- )
Chapter 154: Protection Through Defeat (1825-1835)
Chapter 155: The New Augustinian Code (1835)
Chapter 156: An Imperial Century, Part 1 (1835)
Chapter 157: An Imperial Century, Part 2 (1835)
Chapter 158: An Imperial Century, Part 3 (1835)
Chapter 159: An Imperial Century, Part 4 (1835)
Chapter 160: An Imperial Century, Part 5 (1835)
Chapter 161: The Sun Never Sets (1835)

Victoria II installments here (coming soon)


---
*non-Hohenzollern ruler/regent
---
​

Modding Logs / Dev Diaries / Preliminary Modifications​
Mod Log 1: Rome
Mod Log 2: Scandinavia
Mod Log 3: Eastern Europe and the Western Steppes
Mod Log 4: Africa, the Middle East, Central Asia, and India
Mod Log 5: Asia, Oceania, and the West Pacific
Mod Log 6: Cemanahuac/Fusang/The Eimericas
The Origins of Modernity
​
Origins of Modernity 1 - The Old World
Origins of Modernity 2 - The New World
Origins of Modernity 3 - The Imperial Provinces 1
Origins of Modernity 4 - The Imperial Provinces 2
Origins of Modernity 5 - The Imperial Provinces 3
Origins of Modernity 6 - The Global 17th Century Crisis and the Emergence of the Roman State System
Origins of Modernity 7 - A (long-ish) History of China
Origins of Modernity 8 - Nikephoros von Hohenzollern and the Nikephoriad (Nikephoran Era)
Origins of Modernity 9 - The Industrial Revolution, its Consequences, and the Beginnings of the Imperial Century
Last edited: