Lord Protector of Britain
88 Badges

Honors associated with the "High Kings:​
The Kingdom of Scotland was the perhaps most powerful Celtic state in the middle ages. The Kingdom of Scotland (or Alba as it was also known) was formed when Kenneth Mac Alpin, king of Dalriada unified the Picts and Scots in 843. For nearly 200 years the realm developed and prospered under the kings of the Alpin dynasty. In contrast to Wales and Ireland there was a stable royal government, in the hand of one family. In the 11th century however a development began which would wash away the traditional political order.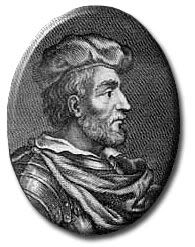 King Duncan I (1034-1040), unloved reformer of the realm.​
So far the kings had been elected by the so called Tànaisteachd, a assembly of Tans, the leaders of the realms most powerful families. Duncan I was determined to break free of this and disbanded the Tànaisteachd and tried to replace it with the succession of the eldest born son. In this, like in all other fields of royal perogatory, he was highly brutal and without scruples, and made himself unpopular with both the nobility and the people. Especially his conflict with his cousin Macbeth quickly escalated. Duncan payed the price for defying traditions and popular sentiment when he was killed by Macbeath in the battle of Elgin on 14th of August 1040.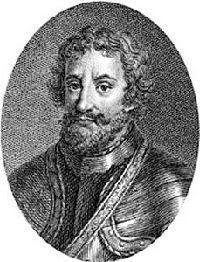 Macbeth (1040-1057), the last great Alpin king.​
The historic Macbeth was quite different from the figure immortalized by Shakespeare's world famous tragedy. Macbeth was quickly able to restore order in Scotland to harmonize the relationship between sovereign and people once again. His rule was a phase of peace and prosperity, to such an extent even that Macbeth was able to leave the country for a pilgrimage to Rome in 1050 and found all peaceful and in order when he returned. In the end he was killed by Macduff after a English invasion, in a battle against Duncans eldest son Malcolm. Macbeths stepson, the last male representative of the house Alpin, was crowned but also met a violent end in 1058. A new dynasty established itself.

Malcolm III (1058-1087), first Dunkeld king of Scotland.
​
Under Malcolm Scotland faced an uncertain future. A new family had placed itself on the throne but with the upcoming Norman invasion of Britain an new threat was already building up on the horizon...
~Lord Valentine~
Last edited: