Used to write AARs
55 Badges
Hello! This is my second AAR (third if you count my co-op AAR with TheRealUnknown), so if you like this one, please take a look at them if you haven't already done so. For this AAR I'm using all major DLC:s and the mods Extended Timeline, Rosetta, The Idea Variation and The Tenth Idea. I don't know what the goal for this AAR is, but I guess it is to repell the European colonisers and seize most of North America. Maybe also invade Europe. Hopefully you enjoy it!
Table of Content:
Part 1 - Two Expeditions and a calm period 1337 - 1340
Part 2 - The War and a new Jarl 1340 - 1345
Part 3 - The terrible Jarl 1345 - 1358
Part 4 - A Different Paniya 1358 - 1365
Prologue
Hello and welcome to Vinland, the land of the forgotten viking colonists who reached Newfoundland around the year 1000 AD! I'm going to tell you the story about these last remaining vikings and their struggle to survive in a hostile world. At the time where we start the story ,Vinland is quite stable though, but they do still have some problems to solve, like their economy.
The year was 1337. The Vinlander Jarl Erikr Eriksson was a great strategist and warrior, had skill in the art of diplomacy and wasn't really bad in administrative matters, though it wasn't his best side either.
Erikr was a firm follower of Njord and spent quite a lot of effort in colonising. He had decided that the colonising policy of Vinland should be trading with the natives.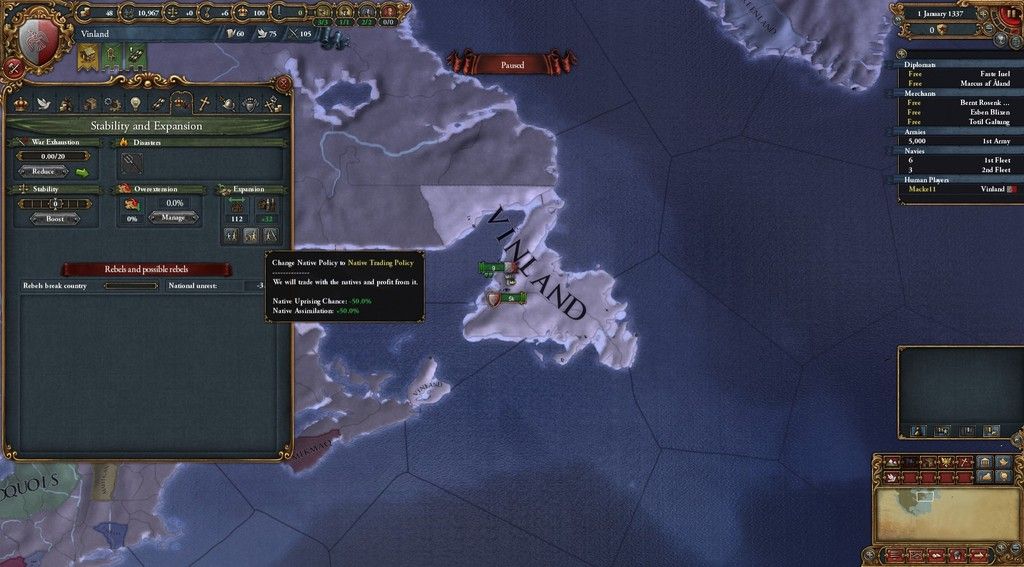 The province of Placentia (later Jarl's Land) east of the capital province Vinland was the only part of the nation not directly controlled by the Jarl but instead by landed veteran warriors (the Nobles).

Here are my current ideas: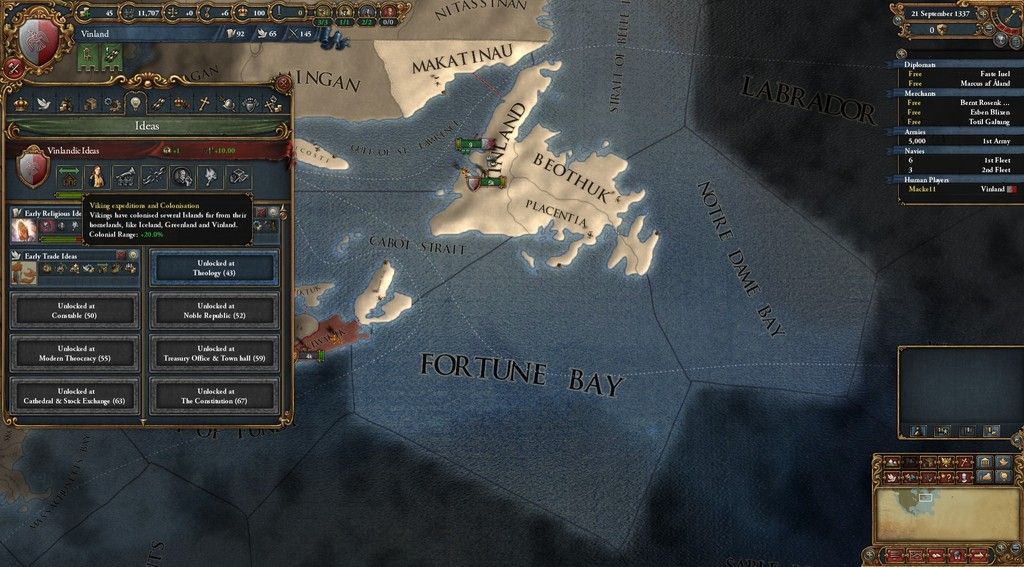 Last edited: