The Right Honourable Merchant
119 Badges
Prologue
part 1
​
Once upon a time in Denmark, under the king Knytling.

An old count lived in a small island.

Although he had everything his heart desired, The Count's new wife was boss. But then, one winter's night, An old suitcase was found in the castle. The count bought his wife a single necklace In return for love and heirs.
Happy by his gift, The countess bought him a gift, an white stallion. But she warned him that the stallion was untamed and only a great rider could tame it.
And when he had tamed the stallion he found out that his son had revealed
to be celebrant.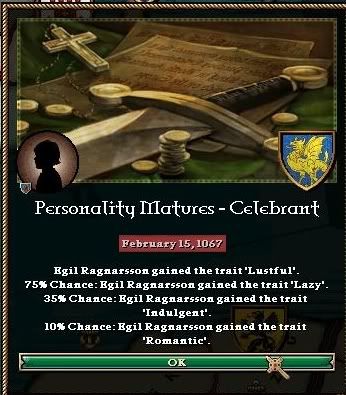 The count tried to teach his son, but it was too late, For he was not interested in the ways of court and as punishment, Count send him to Denmark.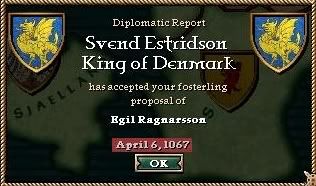 The count openly welcomed holy knights and crusaders to his castle Ashamed of his tiny island, The count decorated his castle with expensive carpets and paintings.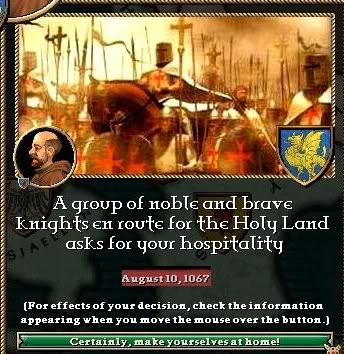 His wife began to lecture the count about not increasing the land and his realm. As the years passed, He fell into despair, and agreed to do great deeds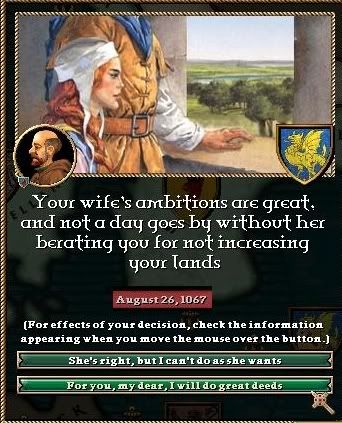 With the years passing, The countess become stressed for their son, who would be gone for many years.
The count learned to love his people, And earned their love in return.