Back from the dead
4 Badges
The adventures of Colonel Blimp – a kaiserreich campaign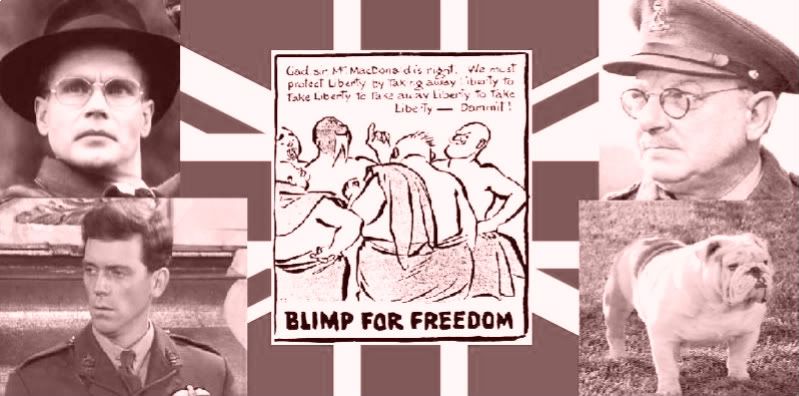 A world without Britain, the impossible has happened. Not a day passed that Colonel Blimp didn't long to return to Old Blighty. But return wouldn't be possible, not while those dastardly evil syndicalists ruled Britain. Ever since the revolution he and the other members of the better classes where forced to exile to Canada.
But like any truly Englishman, Blimp will not accept the unacceptable
unless there is no other choice than to accept accepting the unacceptable, ofcourse
. Syndicalism, Populism, Frenchism, Germanicism and any other non-British –ism will be challenged to restore the natural British Order of Things.
Colonel Blimp, the leading man in this epic AAR
Together with his trusted aide-de-camp George, his personal secretary Mainwaring and his trusted bulldog Sir Winston, Colonel Blimp will change the world as we never knew it.
#####################