May 16, 2002
14.307
1.829
2009

Iron

HeAARt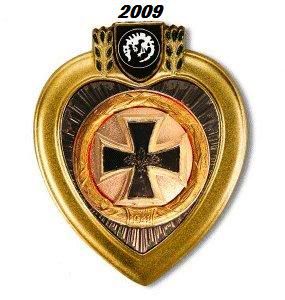 Voting Thread
​
We've checked the AARs. We've
held the nominations
and found those you think ought to run for this award. And we've come up with 5 outstanding AARs from which to choose.
We have 30 days from today to read through the AARs and cast an informed vote for the AAR you feel the best completed for the past year. Feel free to add a link to this in your signature (within rules of course) or to post a link in your AARs. Let's get the word out. I'll leave the thread unstickied for now hoping you might tell us what made you vote for the AAR you did. If it gets buried too quickly, we'll sticky it then. For now...
* * *​
Comments are welcomed and enjoyed.
​