2009

Iron

HeAARt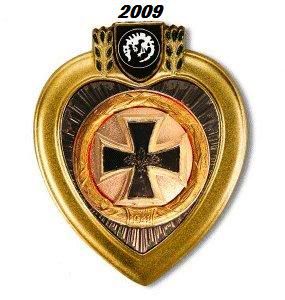 Nominations Thread
​
With
awesome thanks
offered to Yogi for giving us the guide, Iain Wilson for pushing me along to get this off the ground and
definitely
to Lordban and Lighthearter for looking through the various months...without that, we would still be talking about this...thusly...
The following lists the eligible AARs completed in 2009. Phase 1 is now over. Phase 2 begins now. You may nominate one AAR from the list below, or if it has already been nominated - 2nd, 3rd, etc. that nomination. Those AARs with the most nominations will be included in a poll on May 9th, 2010 (you have 3 weeks to nominate and check for potential errors.)
As there are a large number of AARs to look through, it is entirely possible that one was missed or misread. If you find one that has not been included or one that should perhaps not belong, please feel free to PM me and I will look at the case. Otherwise, please enjoy looking back at those AARs completed throughout the last year and speak up for those you enjoyed!
Eligible AARs​
Last edited: