That Other Germany, an Austrian Kaiserreich AAR
The Austria of 1936 was an unhappy place to dwell in. Although they came out victorious from the Great War, economically they were ruined; with soldiers returning to jobs which are no longer there. The pesky Hungarians have used the situation to gain semi-independence within the structure of the Dual Kingdom. Will this be the time for the Hapsburgs to reassert their domination over the empire they have amassed over Austrias rich history?
The Austria's first concern is the reconquest of the empire. The Croats, the Bosnians, Hungarians, Ukrainians and Czechs have grown fat and rich while Austria continues to suffer. Control of the Mediterranean Sea is also a prime goal of the Osterreich. For an empire without national prestige, even the slightest boost will do wonders to the morale of the Nation.
Thus we begin.
The map of the current Austro-Hungarian domains. The Kaiser is indignant at the size of Hungary compared to Austria, with its slowly growing population. Its suprising that it is able to even field an army, not to mention affording the casualties of campaigning.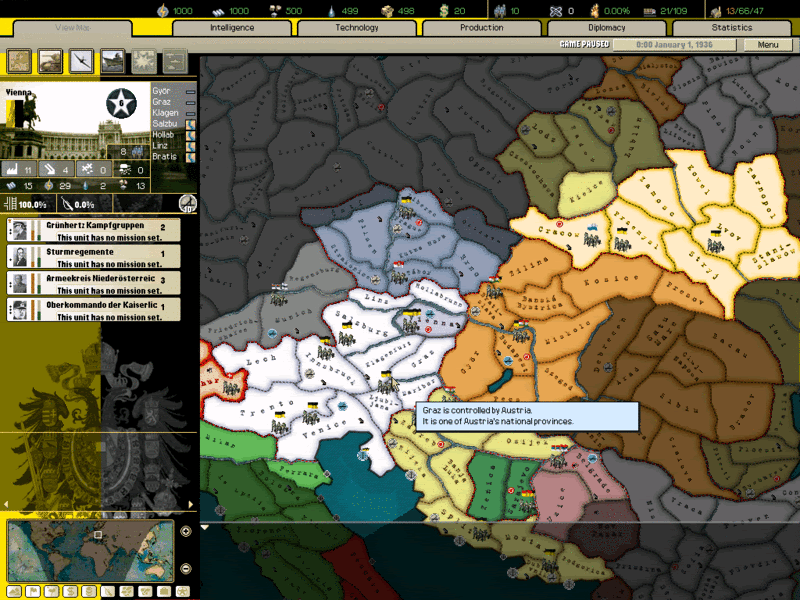 The naval situation of the Osterreich is rather grim. Our current fleet is cripplingly outdated and cannot compete with any major power in Naval Supremacy. Currently, fleet deployment is restricted to the Medeterranean until a modern fleet is constructed.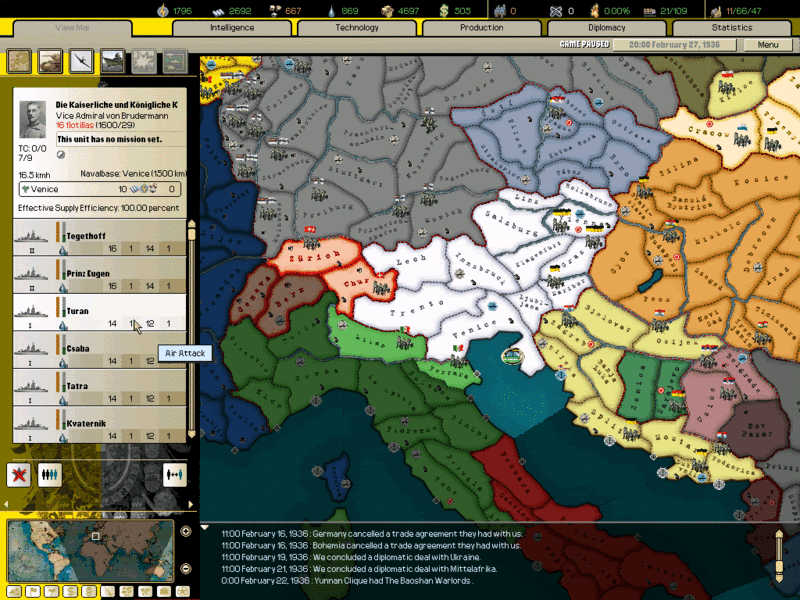 Immediately, the Austrian Government petitioned the Deutsches Reich with technological aid from her and her allies. Their help will be greatly rewarded.
The current naval research program will mainly focus on Light Carrier developent along with escorts ships (Cruisers, Destroyers,etc). There are rumours of an Austrian Submarine arm, but talks have not left the drawing board.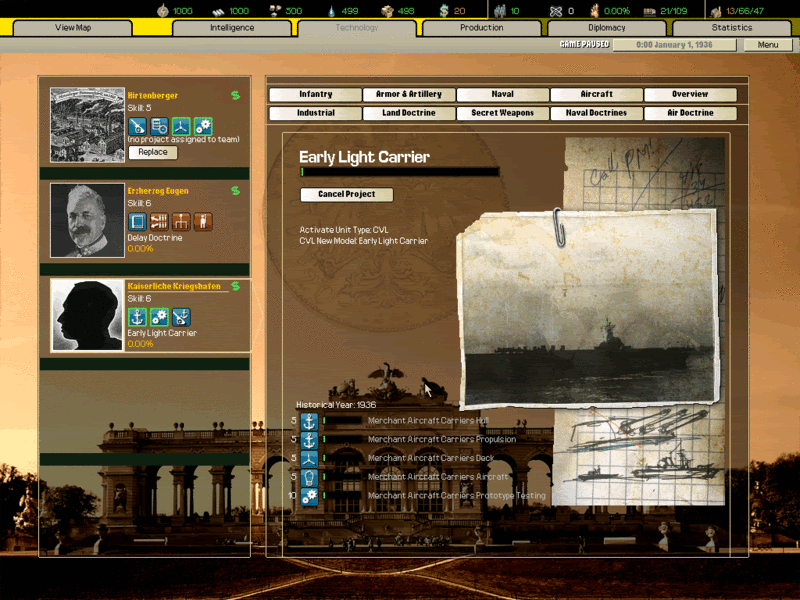 Stay tuned
Last edited: