Covert Mastermind
Demi Moderator
82 Badges
Jul 9, 2001
34.554
13.077
"Yes, Grandmaster, the fish is excellent tonight."
Pluto's Blood, this man is a moron. What immortal hand or eye dare frame his empty skull?
"I've always liked fish. What kind did you say this was?"
"I think it's called Keilos, Grandmaster."
"Oh, well, we should order our galleys to conduct more fishing of the Turk's waters, Connubium. I would hate for them to get their heathen hands on such good food."
"Grandmaster, you mean our one and only galley?"
"Yes, that one. Send the orders immediately, would you? Make sure Admiral Sebastian has his men row at ramming speed to beat the Turks to the shoals."
The man the Grandmaster referred to as Connubium had a carefully blank expression.
"Of course, Grandmaster. I will send a messenger to Admiral Saint Sebastian at once. Would you excuse me?"
The Grandmaster noisily smacked his lips as he masticated the boney fish for a moment, his mouth too full to speak. A belch appeared to be on the horizon, but was averted by the merest suggestion of flatulence.
"Sure thing."
Connubium Frequentia, highly secret and unofficial advisor to The Knights* silently left the grand banquet hall with as much dignity as he could muster. Considering he was a vampire of some 1,400 years, it was quite a lot of dignity. So much dignity, in fact, that those with a discerning eye could actually see it skulking around behind him giving disdainful glances to others. And for all that dignity, it was all the more galling that he was now stationed in Rhodes. Well, no one had ever said being a vampire in service to Novus Ordo Defaeco Frater would be easy. It's just that he never expected to be put in charge of a crusading religious order.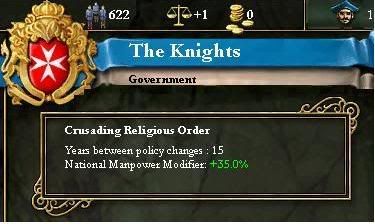 I, who used to weave plots within plots, conspiracies within conspiracies, am now reduced to this. And all because of a silly misunderstanding…
"Message for you, sir!"
Connubium spun around, almost hitting The Messenger. He had forgotten the lad's name, but it did not matter. The Knights could only afford one messenger anyway.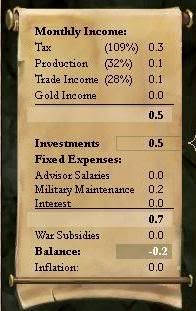 One advantage of other knights were their ability to afford things besides their armies, mused the musty mosquito that was Connubium.**
"From who?"
"Someone by the name of Aphippos Kakoikonomos."
"And to think my night was looking bright. Give it here."
The Messenger maintained his gaiety in the face of the ancient vampire's melancholy, handed the missive to him, and departed in a flash of speed. For his part, Connubium retired to his chambers. At least in there, he could order The Knights' one galley to conducting large scale fishing operations off the coast of Rhodes and read Aphippos' letter in private. Neither task appealed to his over developed sense of vanity, which was hanging in his closet.
"Dearest Connubium,
Yes, I am sure you are bemoaning your newest assignment on Rhodes. But such a demotion is the price you pay for failing to follow our Mission Statement and Core Values. I even told you beforehand that bathing in the blood of forty virgins was not in line with Core Value #3. Yet, you did it anyway. What did you expect me to do? Come over for a light lunch?
As it stands, I do not want to hear about your lack of finances or manpower. According to this document here, The Nights are more than capable in matters of warfare.
See, the skull and crossbones indicates just how dangerous you are to your enemies.
I expect The Cnights to continue their honorable tradition as the premier Mediterranean Police Force under your guidance. Of course, I will expect monthly status reports detailing why you are behind schedule.
And remember Core Value #8: No use of vampiric powers without the expressed written permission of the International Vice President's Commission on Psychic Pollution and General Knavery.
With all my love,
Aphippos Kakoikonomos"
"Sod this," said Connubium, in the general direction of his ink well.***
With as much sarcasm as he could muster, Connubium began his reply to Aphippos. It would take most of the night, owing to the amount of paperwork that he was required to send to his superior in Novus Ordo Defaeco Frater.
*As opposed to the knights, which were any other sword wielding, testosterone sweating group of west European aristocrats with a penchant for warfare and belittling the peasantry.
**Alliteration is a dangerous disease. Don't let it decide your dodgy dalliances, or it could be your doom.
***This should not be surprising, since it is well known that vampires are not antiquated by nature, but rather are trend setters and generally hip to new things. Thus, Cunnubium was using British slang long before Guy Richie made
Lock, Stock and Two Smoking Barrels
and
Snatch
.
Last edited: