Gouverneur van Torkia
34 Badges
Guys, I need your advice. Do you guys think that China should have navigable rivers just like Europe does? I'm personally torn on the issue.

Pros:
- Chang Jiang was a major route for riverine fleets during the period. Gao Jixing of Jingnan attacked Later Shu controlled Kuizhou (around Three Gordes Dam)
- It is consistent with how most other major rivers are treated in the game.

Cons:
- No warfare means that players and AI can load troops and potentially move them deep into enemy territory unimpeded, which wasn't the case.
- Riverine warfare in China was mostly an extension of land warfare. Naval battles were fought primarily to allow/block river crossing for land armies. This likewise cannot be represented.

What does everyone else think?
Taking Umbra Spherae for demonstration.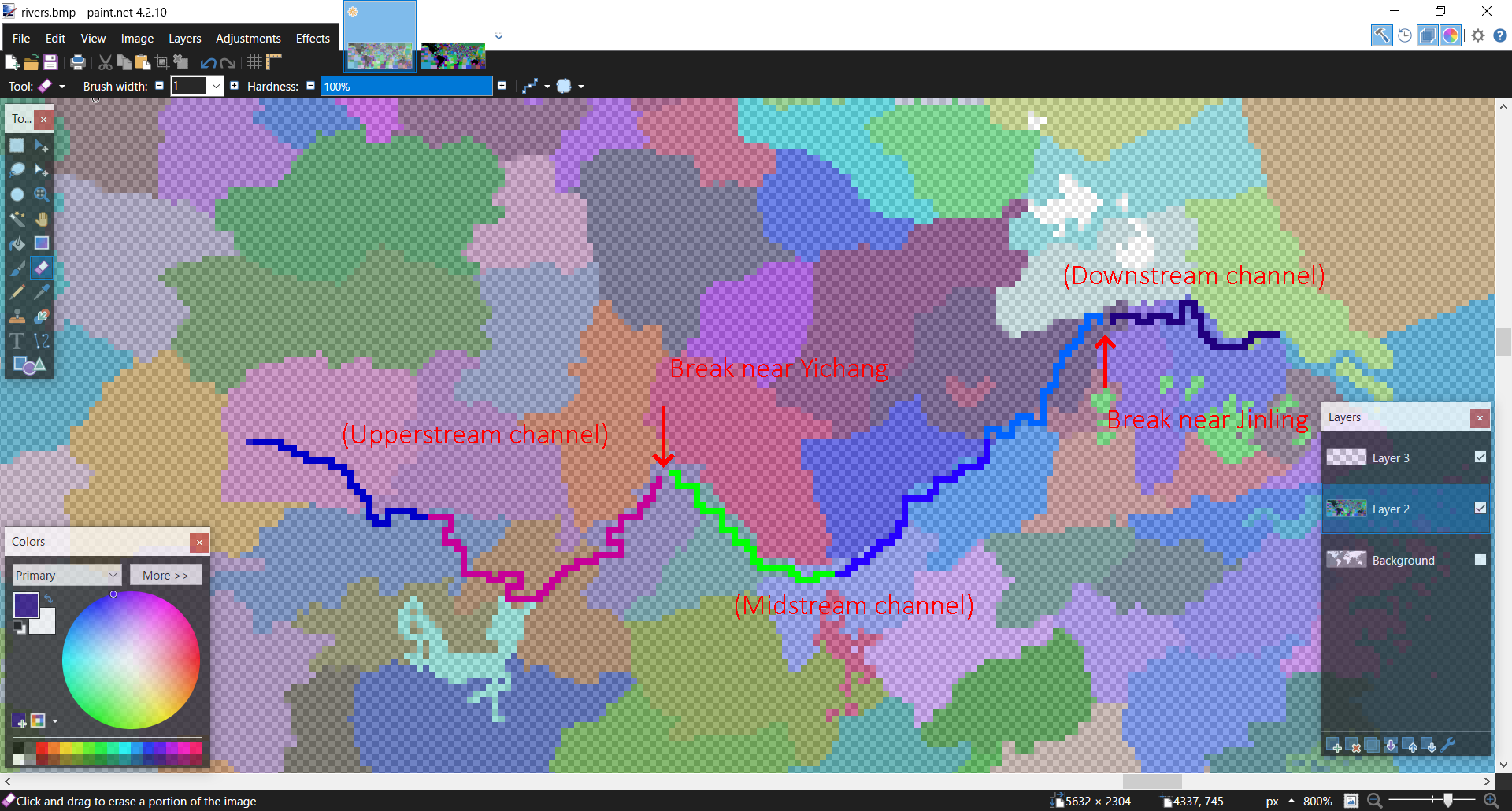 How about seperate Yangtze river into 3 major navigable sections, so neighbor countries within same channel is able to ship, but not able to crossover.
(Configured in adjacencies.csv)
The breaking point can base on de jure kingdom or real terrain. Or just not having breaking pixel, I did that for easier demonstration only.
The city model on map can be nudged to proper place to cover breaking point, if this makes map looking better.
More, by applying a "north_chinese_group_culture_modifier" with "galleys = -1000". AI is less likely wandering by river since they have few ship.
And make some galley merc like "Lake Tai Gang", that would be cool.
Last edited:
1

1
Reactions: