Download at the bottom of the post or through the workshop
ⰘⰋⰒ - ⰁⰑⰎⰋ ⰔⰎⰑⰂⰅⰐⰋ
This is an overhaul of the Slavic World displayed in base HIP.
This thread is also supposed to be a platform for suggestions and argumentations on how the setup of the said region should be reworked by me and the HIP devs.
I am not here to denounce or delegitimize modern people, nations, religions or to propagate any kind of balkan-famous idiotism.
The goal is to forge an as accurate as possible picture of early medieval Eastern Europe, because in my eyes this region has not got enough love yet.
I am trying to achieve this goal by explaining every change/suggestion I make.
If I dont pls ask for it and feel free to make explained suggestions yourself so we can argue peacefully.

The most obvious feature of this mod is the heavily changed cultural setup of Eastern Europe in 867 and 936 which is supposed to represent the local cultures independent from what will later in time evolve into modern Slavic states.
Inside the following spoiler you will find a detailed explanation of very early slavic history and how early eastern european states formed:
The cultural changes evolved around the conclusion that there was an entity called "Horvatija" which ceased to exists at the latest in 562.
Its inhabitants were what we today call "
Proto-Slavs
" which were formed inside as a culture with two main ingredients:
1. An indigenous population which romans referred to as the "
Veneti
" people and we today culturally identify as "
Proto-Balto-Slavs
".
The "
Veneti
" inhabited a large area in Eastern Europe all the way from Prussia in the west, the Carpathians in the south and Moscow in the east.
They did not yet have any specifically "Slavic" character but were instead an early form of what would
later influencelessly evolve
into cultures like Lithuanian, Latvian,
Prussian
and "
Dnepr-Baltic
".
However a large portion of the "
Veneti
" was heavily influenced which brings us to the second main ingredient of "
Proto Slavic
":
2.
Skytho
-
Sarmatian
Nomads invaded an area roughly including from what is today Katowice in the west, Košice in the south, Zhytomyr in the east and Brest in the North.
These people who trace their origin from somewhere in
Persia
acted as a less numbered and ruling warrior-class.
Over time they influenced the local "
Veneti
" both culturally and linguistically and this slowly gave birth to the "
Proto-Slavic
" ethos.
It is very likely that all kinds of different nomadic people entered this melting pot, like for example "
Alans
".
However we know only of two tribes whose ethonym survived to this day and unlike all the other ethonyms of
known slavic tribes
it does not trace its origin from the "
Proto-Slavic
" linguistic spectrum or any geographic region but instead from the
Steppe
or beyond.
Im talking about what is today identified as "Croatian" and "Serbian".
The modern Croatians and Serbians however do not have much in common with the ancient people from whom they inherited their identity as an arhaic leftover of what they today use for their ethnical self identification.
The name of the entity they formed with the "
Veneti
" might have changed even multiple times but its last and only known name is "
Megali Croatia
" by
Greco-Romans
and "Horvatija" in the native tongue.
Over time the biggest part of its population started to embrace the identity of their overlords which meant that they identified as "Horvati", "Sorbi" and "Dulibi".
The origin of the "
Dulebes
" is uncertain but its likely that their ethonym also evolved in or beyond the
Steppe
. They are regarded as the primary ancestors of "
Volhynians
" and "
Buzhans
".
There are currently two theories how "Horvatija" ceased to exist:
1.
A Czech legend
states that it broke apart because of inner unrests and kinslayings between the members of the ruling class.
2. But its more likely that it collapsed with the invasion of the
Avars
who turned at its core region in 562 when they entered the
Pannonian Basin
at the
Verecke Pass
just like the Hungarians and Mongols would do later.
The
Avars
took advantage of a big part of "Horvatijas" population, used them as their own subordinated population and brought them to the
Pannonian Basin
from where they together invaded the Balkans, Carinthia, Moravia and the southeastern half of Bohemia.
In the period from 562 to 890 the Avars were heavily influenced by the majorly "
Proto Slavic
" population and slowly adopted the
common slavic tongue as their new lingua franca
until Pannonia got overrun by Hungarians.
The remaining slavic people from "Horvatija" spreaded to all directions where they formed new cultural spheres with the local populations.
This marked the second major decline of the "
Veneti
" culture as they got overrun and assimilated by the descendants of their own formerly southern people.
They got attacked in two regions:
1. From Gniezno in the west to Wizna in the east where the conquering "
Proto Slavs
" formed a culture that will later be the fundament of the
Polish Kingdom
.
2. From Minsk in the west, Kiev in the south, Kaluga in the east and Weliki Nowgorod in the north where the conquering "
Proto Slavs
" formed a slightly different cultural sphere with the "eastern
Veneti
" ("
Dnepr-Balts
") and the Finno-Ugric "
Fenni
" people along the northeastern borderregions of said territory.
This population would later form the cultural fundament of the
Kievan Rus
entity, established by
"Proto-Swedish" Vikings
.
But there were more slavic spheres that were not influenced by
Avars
and attacked only a very small branch of the remanining "
Veneti
" around Gdansk but mostly "
east Germanic
" tribes along the coast in the west all the way up to Kiel.
This population of mostly Slavs and leftovers of "
east Germanic
" people who mostly left the area during the migration period formed a culture that would later evolve into the
Obodrit
,
Lutic
and
Pomeranian
tribal unions.
The just recently evolved Slavs were still unknown to the Germanics, but they were very similar to a culture that Germanics were very aware of as their eastern neighbours who suddenly almost completely disappered and no longer bordered the Germanics.
Im talking about the "
Veneti
" and this is why the Germans continued to call their eastern neighbours "
Wendi
" and their land "
Wendland
".
The Slavs however probably rather referred to themselves with their tribal and regional names like "Pò-mòrzóni" (Pre-sea [coast] inhabitants) and "Po-labi" (Pre-labians [Laba is the
Elbe river
in slavic languages]).
This however does not mean that they differed from each other since they were one Slavic cluster based on a previous "
east Germanic
" cluster covering the same territory.
The next slavic sphere was the "
Sorbian
" one which was based in
western Silesia
, northern and western Bohemia and westwardly extended
Lusatia
.
These regions were sparsely populated by "
elbe Germanic
" leftovers which had a rather central Germanic character. They formed the Sorbian entity with their new "
Sorbian
" overlords, which is often referred to as "
White Serbia
".
These "
Sorbs
" dwell to this day in eastern Germany where they managed to preserve their culture, language and heritage after centuries of agressive persecution.
But you might ask yourself what happend to the "Horvatians", the ruling class of "Horvatija"? The better question would rather be: is there something that did not happen to them?
Because of "Horvatijas" decline the "Horvatians" were probably the biggest enemies of the
Avars
and this is probably the reason why they scattered all over Eastern Europe and created tribal enclaves which struggled for survival in the following centuries.
The most famous enclave is mythical "
White Croatia
" which symbolizes the old Homeland of modern croatians as a much smaller continuum of the older "Horvatija/Megali Croatia" in which the "
White Croats
" continued to exist.
Historians struggle to determine its exact location because they falsely equate it with the older "Horvatija/Megali Croatia" and try to draw a circle around all/most "Horvatian" enclaves and end up with
ridiculous state borders
from Bohemia over Pannonia down to the Black Sea.
Therefore "
White Croatia
" is just a mythical attempt to determine one single entity and location from which all modern croatians descended.
A big part of the "Horvatian" and "
Dulebian
" population got dragged to Pannonia by
Avars
where they were abused as lower class people.
A part of them therefore decided to move to
middle Silesia
and the southeastern half of Bohemia where they no longer identified as "Horvati" but "
Harvati
" instead.
This change could have happend because the local "
elbe Germanic
" population influenced their pronounciation but it might also have happend much earlier.
At this time
Greco-Romans
still referred to the northwestern half of Bohemia as "
Boïki
" because of the Celtic "
Boii
" tribe which lived there long before.
They mentioned
that modern Serbs trace their origin from there and that they came to the Balkans right after the Croats who were mentioned to border them in "
Boïki
".
The "
Harvats
" there were invited to fight the raiding
Avars
and Slavs in Dalmatia in exchange for the land they liberate.
This resulted in the establishment of
Dalmatian Croatia
which later formed the
Croatian Kingdom
in 925 after the
Battle of Drava
where they liberated the territory of "
Pannonia Savia
" and roughly "
Pannonia Secunda
" from the invading Hungarians.
This is why the modern
Kajkavian
croats in the north refer to themselves as "Horvati" while the coastal
Chakavian
croats call themselves just like modern Czechs call the croats in general - "
Harvati
".
The remaining "
Harvats
" in Bohemia however managed to survive and together with the "
Dulebians
" they competed with the
Premyslids
from Prague over the control of entire Bohemia but the "
Harvatian
" "
Slavniković
" dynasty got slaughtered in 995.
This was a key event for the slavs of Bohemia as their unrivaled rule centered in Prague which allowed the
Premyslids
, as descendants of the former "
Česi
" tribe whose mythical forefather "
Čeh
" founded Prague, to melt all the local slavic tribes into beeing "Czech" which should from then on also equal beeing "Bohemian".
A different "Horvatian" enclave and its current ruler "
Laborec
" found its end around Uzhhorod during the Hungarian conquest in 896.
Another one in Galicia was attacked and subjugated by
Vladimir the Great
in
992
.
More Horvats are mentioned briefly by many different primary sources in Carinthia, Silesia, Polabia, around Kiev, around Moscow etc.
They survived even until the
19th century
in southern Poland and Volhynian Ukraine where the still declared as "Horvati" although they suffered from
heavy persecution
by all kinds of different regimes and ideologies.
Most of them were integrated into the modern States of eastern Europe where they became part of ethnically consolidating processes.
Due to linguistics you can still make out the outlines of former "Horvatija" when you look at the three bordering dialects of modern
Poland
,
Slovakia
and
Ukraine
.
However their culture still exists in the only region that offered them natural protection from bigger outside factors -
The Carpathian Mountains
.
The only issue is that they did not manage to preserve their name after the 19th century.
Instead they refer to themselves by their smallest tribal subcultures in fear of persecution while the world accepted a label for them which was invented with the purpose to make them look closer to what we today call "Russian".
This label is called "
Rusyn
" and it is equally meaningless like the other
exonyms
to form bigger
sub-russian
identities like "(White, Black, Red
Ruthenian
", "
Malorossijani
" (Small-Russians), "
Bilorussovi
" (White-Russians), "
Velikorossijani
" (Great-Russians) etc.
Due to the ending of heavy persecution they slowly start to identify as "Horvati" again.
The last bigger enclave is a tribe that we today call "
Lendians" or "Ljahs
" which itself however still calls "
Lemko
(-Rusyn)" and inhabited the region of "
Lesser Poland
" and the "
Cherven Cities
" until it got conquered by
Mieszko I. Piast
around 990 who from then on integrated them into the early polish state.
This brings us back to the establishment of the "
Poljani
" tribe which begins with the founding of the capital Gniezno by the mythical polish forefather "
Lech
".
"Polje" means "Field/Farm" in Slavic and "Poljani" therefore "Fielders/Farmers".
This tribe
managed to dominate the surrounding tribes
and it started to do so by expanding to the east and uniting the previously mentioned culture from Gniezno to Wizna consisting of "
Proto Slavs
" and the indigenous "
Veneti
".
This culture and its formed dialect of "
Proto Slavic
" with additional Baltic features will later manage to dominate inside the modern polish state and establish the southern continuums, which lack these additional Baltic features, as
dialects of its newly created language
.
The early polish state continued to expand over
Lebus
, "
Lesser Poland
" and Silesia which were to this point part of the
Sorb union
and Bohemia and much more related to their cultural sphere.
This was made possible with the help of the
Holy Roman Empire which used the early polish state as an ally to put pressure from all directions on Bohemia
and the
Sorb union
in order to establish their own rule there.
Silesia and the "
Cherven Cities
" remained to this day a heavily disputed border region of the polish state and this is how the former territory of "Horvatija" got divided right in its center at the very same time by three major powers: the Hungarians, the Poljani and the Rus.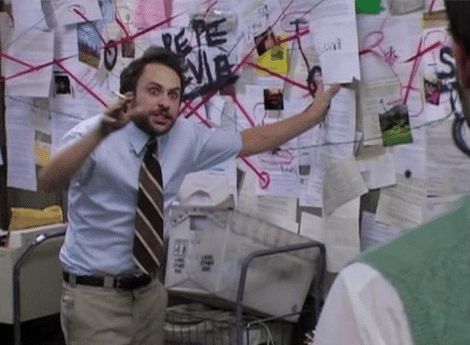 Gameplay:
East and West slavic merged into one "Slavic" culture group. South Slavs however remain distinct as their culture was heavily influenced by mediterranean cultures and indigenous Vlahs.
The Pommeranian Slavs were degraded from Kings to Dukes.
Added a Horvatski and Sorbski culture with Proto-Slavic characteristics
If no Horvat or Sorb rules over any Horvatian or Sorbian province inside Bohemia the provinces will turn Bohemian
Slavs/Romanians have a slighly higher chance to convert Avar and Bolghar provinces if the religion is their own and there is a neighbouring province of their culture
Same for Paeonians over Bulgarians
De jure and Government changes:
Great Moravia is regarded as a successor state of Samo's Empire and therefore its entire Historical territory except Cracov and Pannonia is de jure in 867
Eastern Pannonia has been replaced by a new Dacian Kingdom to represent its old Roman province
Slavonia is de jure Pannonia for the same reason in 867
Southern Poland and Galicia-Volhynia have been divided by new Horvatija, Kiev and Lithuania because both are far from beeing formed in History
Lauenburg is de jure Pommerania because it has not been in the German or Saxon Kingdom until 1167
Lusatia, Silesia, Moravia and Cracov are de jure Bohemia in 936 as it is a successor state of Great Moravia and has also conquered these territorys later until Poland took over in 990
Syrmia is de jure Croatia from 955 until 1071 as Hungary held it only briefly after the conquest
Lusatia is de jure Saxony in 965 and Brandenburg is in 1150
All of the following events can happen in any order:
Great Moravia can conquer/annex Cracov
If Great Moravia has no holder its de jure to the North and West of Moravia becomes de jure Bohemia. If the Hungarian conquest already finished, Bohemia also gains Moravia, while Hungary gains everything in the South.
The Dacian Kingdom disappears after the Hungarian conquest
Croatia can conquer/annex Slavonia followed by Syrmia after Dacia disappeared
Poland can conquer/annex Silesia
If Poland conquers Cracow or Sandomierz OR if Kiev conquers Belz or Galich, de jure Horvatija breaks apart in favor of Poland and Galicia-Volhynia. Also Sieradz and Leczyca go back to Cracov from Kujavia
Kiev can conquer/annex Podlasie. If Horvatija broke apart Galicia can do it instead.
Germany/HRE can conquer/annex Lauenburg and Brandenburg
Germany/HRE can conquer/annex Lusatia after it conquered/annexed Meissen or Wittenberg, which also makes Mansfeld go back to Wittenberg from Thuringia
Syrmia is feudal because of old Roman fortifications
Bohemia and Moravia are Tribal in 867 to simulate the castle organization introduced first by Boleslav I., their similarty to neighbouring tribes and their distinction from more advanced South Slavs who were under heavy Roman influence
The recently subjugated slavic vassals of Ostmark in 936 are still tribal
Better Bulgaria:
Pliska is the capital in 867
New "Pajonski" (Paeonian) south slavic culture for 867 Bulgaria
The nobility of Bulgaria is "Bolghar" in 867
The Bolghar culture can spread only very slowly inside the Bulgarian Kingdom
New maintenance free Bolghar "horde" composed of 2550 soldiers for the King which disbands with the next event
Decision "Council of Preslav" appears, which fires an invitation for the lords of Bulgaria if Preslav and Ohrid are owned and the year is 893 or later
Followed by the Council itself after 20 days

Makes Preslav the capital
Banishes Graeco-Roman lords out of the realm
Makes Tengrist/Bolghar provinces Christian
Makes the King, his court and Preslav Bulgarian, which will spread slowly over neighbouring Bolghar/Paeonian provinces and vassals if they are Christian
The Bolghar/Paeonian vassals will support the Reformation but the Graeco-Roman Emperor will oppose it
Tengrist players can choose to stay tengrist but get blinded and imprisoned

Skopje, Ohrid and Tarnovo are capitals through history
CoA and name change of Bulgaria to "Pajonija" if paeonians own it
15 new random paeonian dynasties representing the local slavic tribes/regions
Better Hungary:
Hungarians will conquer the entire Kingdoms of Pannonia, Dacia and Great Moravia up to the Moravian Duchy
Hungary will loose its invasion troops after the conquest
All Provinces which got hungarian through history, will become hungarian/tengrist within the conquest
Khavar culture appears within the Hungarian Conquest and slowly turns Székely when the provinces take any Christianity
Better Croatia:
867:
As soon as the Byzantine Empire is at peace, it will declare war on Croatia
to press the claim of the leader in Korčula over Croatia
After the war:
Force abdicating everything the Domagojević dynasty members hold to the leader of Korčula and banishing them
Croatia will be granted tributary independence
The Emperor has the choice to keep them as vassals instead
There are three ways to survive as the Domagojević's:
1. Win the war 2. Vassalize yourself 3. Found the croatian Kingdom
Everything is based on the history of
Knez Zdeslav Trpimirović
1010:
Appearance of Bosnian culture/Bogomilist religion
if any neighbouring province is bosnian and the religious authority of any local Christianity falls under 30%
(The bosnian church was a heresy)
Province Culture and Religion:
Does not yet contain every new change
Culture of 867:
Istria:
carantanian -> croatian
"Croats settled in the region from about 700 AD onwards."
the croatian dialect
spoken in istria
is
chakavian
which was early croatias main dialect.
Hvar:
serbian -> croatian
because of the same reason
Omiš:
serbian -> croatian
because chakavian was also spoken in omiš and those pagan south slavs were proto-croats.
It was made serbian because the "
De Administrando Imperio
" describes them as serbs because of two reasons:
1. It reffered to them as "unbaptized serbs" and their paganism maked them seem closer to the serbs who were pagans for a long time unlike the very early christianized croats.
2. It was written in 955 during the rule of the most powerfull serbian ruler "
Caslav
" who managed to break into Bosnia and probably also at least tributized the narentines. His state collapsed after his death to its past extend. All of this happend while croatia was busy with the invading Hungarians at the
Battle of Drava
and the invading Bulgarians at the
Second Bulgarian War
. Go to any wiki about early serbia and you will find funny pictures of Caslav's greater serbia. This is the only point in time they visualize.
John the Deacon
reports of a negotiation in 839 with
Mislav of Croatia
for peace with the Narentines. He called him "princeps" while he called the narentine leader Družak "iudex". This hirarchy indicates a clear subordination and that the Narentines were deeply tied with the early croatian state.
He also reports of a success of Doge Peter (II) Orseolo (991–1009), against the "
Slav Croats
".
Domagoj the leader of croatia in 867 is considered as
"Domoghoi, prinze de Narentani"
by the venetians, because he originates from them.
The Narentine
leader in 1050 "Berigoj"
also has
a croatian -goj name
.
Also all surrounding provinces Cetina, Završje and Dubrovnik were always in the croatian/dalmatian sphere of coastal influence.
Tolna:
avar -> croatian
because avars were never a populative majority in this region which is even today partly croatian. They were very few and because of the massive slavic population their
lingua franca also became slavic
. Also
the croatian Braslav
ruled
the western danube balaton duchy
.
Hont:
avar -> moravian
because this
mountainous region
was settled by slavs and has managed to hold even today a strong slovak minority.
Szatmar:
avar -> romanian
because of the same reason: mountains ≠ nomads
Syrmia:
bulgarian -> serbian
because many
timocan serbs
from timok region
fled into syrmia
from the bulgarians.
Branicevo:
bulgarian -> serbian
because this region was inhabited by
branicevian
and timocan serbs since their arrival.
Niš:
bulgarian -> serbian
because this province is the exact distribution of the serbian
torlak dialect
which is part of the
serbo-croatian dialect continuum
.
Ohrid/Skopje/Strumica/Velbažd/Sredets/Vidin/Plovdiv/Kopsis/Zagore/Kran/Tarnovo:
bulgarian -> paeonian
&
Preslav/Turnu/Ialomita/Karvuna/Konstanta/Basarabia:
bulgarian -> bolghar
because the final stage of melting between bolghar nomads and slavic locals started with the
council of preslav
and its reformation of bulgarian (slavic) liturgy (see better bulgaria spoiler).
The new Paeonian culture represents the slavic tribes of this area:
Baiounitai, Belegezites, Berziti, Drougoubitai, Ezerites, Melingoi, Rhynchinoi, Praedenecenti, Sagudates, Smolyani, Strymonites and the "Seven Slavic tribes" from the territory of modern west-central Bulgaria.
Greeks reffered to Bulgarians as "
Moesians
" and to Serbs as "
Triballians
". Those are ancient cultures inhabiting roughly the same territory long before the arrival of Serbs or Bulgarians. And as the slavic population of 867~893 western Bulgaria significantly differed from Turkic Bolghars in the east I decided to name them after an ancient culture from that area - the
Paeonians
. It would have been wrong to call them
Sclavinians
because this applies to all southern slavs and is not specific enough.
Adrianopolis:
greek -> paeonian
because every settlement in this province is bulgarian (slavic) through history except the capital adrinopolis which
always had a strong bulgarian (slavic) minority
.
Bosnia:
There was for sure no bosnian culture/language before 1010 when the first bosnian
"Did"
(grandfather) ruled the
"bosnian church"
which did not accept western or eastern christianity and was fully autonomous.
This serbian map
shows the distribution of the bosnian communities mentioned in historic sources by local rulers and invading turks. It is also known that almost all members converted directly to islam because of lacking religious authority.
Map legend:
Orthodox churches
Catholic churches
Towns
Bosnians mentioned in medieval sources
Bosnians mentioned in ottoman sources
So there are no sources indicating that završje, usora or soli provinces were inhabited by any bosnians.
They were simply never isolated and unrulable like the others and podrinje.
1961 muslim blops
fit almost exactly to those bosnian community spots shown earlier.
So I made
usora, rama
-> croatian
in 867 like it is today mostly the case.
Vrhbosna is bosnian from begin.
All those provinces will be
catholic
and become
bosnian/bogomilist
in 1010. There should actually be a new bosnian religion with the listed rulers as heads. Bogomilism is a placeholder.
Other changes regarding religion in 867:
"Bosnians" are still
slavic pagan
because of their isolation.
Hvosno/Raška/Polimlje:
slavic pagan -> orthodox
because the serbian duchy was baptised before 867
.
I made north serbs
slavic pagan
because they are not ruled by baptised serbs.
Skoplje:
slavic pagan -> orthodox
because im pretty sure that the people there got christianized very early.
Bacau:
tengrist -> slavic pagan
because the bolohoveni were slavic pagans.
Opava:
catholic -> slavic pagan
because the silesian leader is slavic pagan and the mountainous region was not yet integrated into Great Moravia.
White croatia and its leader (and son):
catholic -> slavic pagan
because they are mentioned as
unbaptised croats
.
Culture of 1018:
Steiermark:
bavarian -> slovenian
because the people there were for sure still slovenians. It will never become bavarian because the german
east settlement
of this region started
much later
. Because I have no idea when it started there I made it
german
in 1170 because all south germans merge into german in 1170.
Kärnten:
stays slovene
because it had no german majority in the game scope.
Syrmia:
will not become hungarian and then serbian again
because they never managed to become a majority
.
Pechenegs will never in history convert anything inside k_bulgaria to their culture.
Religion of 1018:
Map (SWMH):
Carpathian "
Verecke_Pass
" from c_zemplen to c_peremyshl/c_galich
Görz got the marked region of Aquileia so the cultural setup does not look so weird (slovenians inhabited this region anyways). No baronies have to be moved.
Polimlje and Podrinje:
Podrinje got the marked region from polimlje because it contains the drina river and is basically the
podrinje region
.
It also fits perfectly to be bosnian culture because of the map i showed above about bosnian-community sources.
The city b_foca in polimlje would then be part of the podrinje province (Foca is directly at the drina not the lim river).
Donji Kraji, Vodica and Vrbaš:
Donji Kraji
are way too large ingame.
The western part is in the vodica county now which got renamed to
"Pset"
.
This region is described to border the unca river in the south bordering the Završje province.
It is described also to border the una river in the west and this is why my example is also digging into the Lika province. b_bihac has to be moved because it is directly on the una river.
It fits the borders of the
Bosnian Kingdom
perfectly.
This also fits the bosnian culture because there for sure were no bosnians along the western una river.
Vrbaš however got the eastern Vodica region which is essentially Vrbaš.
This would result in b_bjelaj to be moved from Donji Kraji to Pset and b_vodicevo_una and b_dubica from Pset to Vrbaš.
Also b_zrin and b_stenicnjak (today
Sjenicak
) in Vodica are wrongly located because they are
west of the una river
and therefore in the okić province.
b_ozalj in Okić is west of the kupa river and therefore in Modruš.
b_liplje in Vrbaš
belongs to Donji Kraji.
Wrongly located baronies only HIP devs can fix ultimately:
HIP:
b_ozalj in c_okic -> c_modrus
b_zrin/b_stenicnjak in c_vodica -> c_okic
b_liplje in c_vrbas -> c_donjikraji

My mod:
b_bihac in c_senj -> c_vodica
b_vodicevo_una/b_dubica in c_vodica -> c_vrbas
b_bjelaj in c_donjikraji -> c_vodica
b_foca in c_polimlje -> c_hum

If this bothers you just delete the "map" folder inside my mod.
Characters:
Does not yet contain every new change
The duke of Mačva in 867 rules Syrmia.
Switched the avar "Isbulid" tribe in Csongrád with the slavic tribe in Fejér and made them vassals of the bulgarian vassal Zalan.
The Avar Khan is inside Bulgaria and liege of all other Avar rulers.
Replaced the avar "Umorid" tribe from Transylvania to Zaránd.
Bessarabia is again under Bulgarian rule.
Yassy is under the rule of the russian Tivertsy tribe because their capital was peresechen.
"Borubutze Višević" ruler of chelmia in 867 was from white croatia and his name was "Višeta Višević" the founder of his dynasty and father of "
Mihajlo Višević
".
Mihajlo is no leader at all in game history.
Borubutze seems to be greek and refering to his surname
"(Greek: Bouseboutzis > Visevitz)"
.
However podgorje should still be serbian but Višeta and his son
croatian
.
Also
the state was indepedent
(or even tributary to croatia) until Mihaljos death in 927. He also attended the
Council of Split in 925
.
He is not playable in 936 as he died in 927.
Bodin Vojislavljević:
orthodox -> catholic
explained in "Religion of 1018"
The (i guess) fantasy character "Milorad" leader of the neretljani pagans is renamed to "Uneslav" and his son to "Diodur" (mentioned as a co-leader). He was
croatian
and at least 38 years old
because he raided carole in 846
.
The white croatian (i guess) fantasy dynasty is renamed to "Horvat" because this is the old name for croatians and the fact that it is the most used surname in both croatia (
almost exclusively northern croatia
)
AND slovakia AND 2nd in Hungary (slovenia too)
. New "Horvati" titular title for white croatians referring to the tribal population with an unique CoA after conversion.
The son "Ljudemisl" of the white croatian ruler "Gostomil" is renamed to "
Laborec
".
The vassals of the Balaton Duchy are now carantanian like in vanilla.
The leaders of the
Bolohoveni Romanians
are now
slavic pagans
until conversion.
Euphrosyne of Kiev:
birth from 1140 to 1145
Miscellaneous:
Does not yet contain every new change
Added/Edited names of historical characters, random names and dynasties
Better patronyms, prefixes and letters for south slavic cultures
The "Slavianska Vera" faith is renamed to "Svetoslavstvo"
The russian cultural name "Rusisku" is replaced with "Ruski"
The pommeranian cultural name "Vendi" is replaced with "Pòmòrski"
The Moravský/Karantánski/Arbëreshë cultures use their vanilla color codes
Syrmia is in the Balkan geographical region
Not implemented or debatable stuff:
Dynamic events to shrink the Horvatski culture in Poland for Poles and Galicia for Russians
Implement Severian and Ilmenian cultures and melt the provinces with Christian Norse rulers who hold any Rus-Kingdom into Russian
Rework Goljads
(Battle of Drava Event?)
Give Split and Trogir back to the Byzantine Empire and Nin to croatia (HIP bug in emf_borders.zck.txt)
Debatable (Probably never happening without better ideas/HIP help):
Better Hercegovina:
1. Adding c_polimlje to d_rashka because polimlje was a core of the raška duchy.
The serbian capital castle was
"stari ras"
which is located directly on the raska-polimlje border (maybe even wrongly located and actually inside polimlje).
2. Renaming Podgorje to Zahumlje
3. Adding Travunija to d_zahumlje
(4. Adding d_zahumlje to de jure k_bosnia after the breakdown of k_croatia)
5. Adding a new Podgorje Province for d_dioclea
6. Adding new baronies from
here
to Podgorje, because none of the ingame baronies belong inside it.
(I already found good candidates)
7. Reworking history: Travunja independent in 867; Zahumlje to bosnia lategame etc.
Problems:
1. Coworking with the
very shy
SWMH team because I dont want to make new provinces/baronies and cause incompatibilities with other mods.
It has to be HIP official.
A "Bosnian Church" christian religion or heresy:
(explained in the "Bosnia" spoiler above)
Problems:
1. The regionally restricted name
2. The relevance
3. The flavor
New culture group:
Dalmatians, Albanians and Romanians should be in one culture group named for example "Indo-Balkanian" or "Eastern Romance" or "Balkano-Romance" or similar. Dalmatian was much closer to romanian than italian/venetian. Who does not believe this should listen to this:
Problems:
1. Venetians would not profit of dalmatia.
2. The relevance
It was very exhausting to list/mod all of this so pls dont be rude if you dont like it.
I do not want to offend anyone I just want accurate balkans for everyone.
IT IS HIGHLY RECOMMENDED TO PLAY WITH THE:
"HIP - More Cultural Names" Submod
I contributed South Slavic localisations all over Eastern Europe

ALSO CHECK OUT:
"HIP - Renascentia Romanorum" Submod
UPDATE v8.2 for:
HIP Frosty3 2020-07-10
CK2 3.3
Last edited: