Will this be a "Full" shipset? I.e. Are there any station / army-ship graphics too? Or is it just the 4 main ship sizes + Titan/jugg/Colossus?
I think these are my favourite two. Alabaster White ships would look really striking.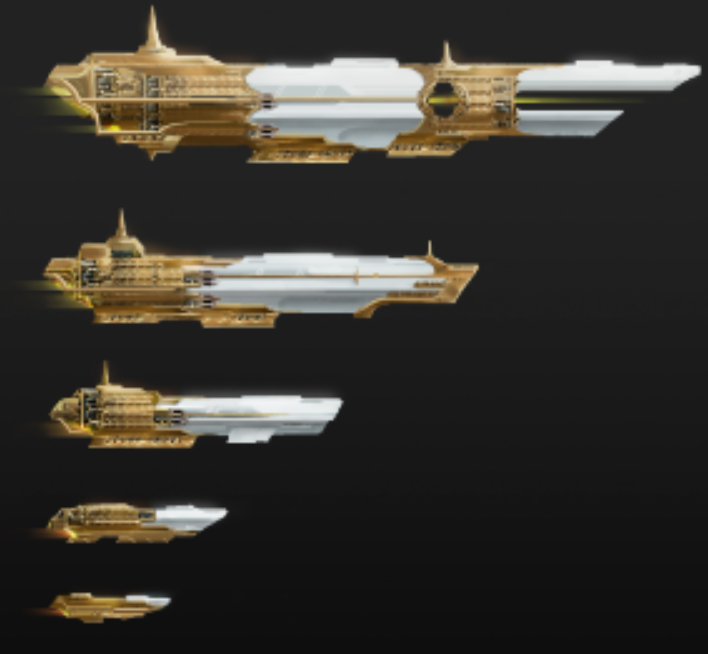 Though the one on the right sort of looks like a 40k ship -meets Armani.
With these things in mind, we curate an initial aesthetic that we think is worth exploring, so the concept team has some anchor to the vision. For the imperial aesthetic we wanted them to explore a bright and ornamental direction at first. We always enable our team to add their own touch to these curated directions, but also encourage them to also explore other paths.
I'd love an option in the GC to "re-paint" the navy. Sort of like how the old
black and white games
would make your units white/"good" or dark/"bad" depending on your alignment.
I dont think there is any support for dynamically changing ship/entity textures in-game currently though, is there? Would need to swap out the entire shipset.
Last edited:
14

3
Reactions: