Community Manager (Stellaris)
Hello Stellaris: Console Edition fans,
AC here, with another Console Edition dev diary, this week we will be going over some more changes included in the upcoming free update to Stellaris: Console Edition.
Precursor Spawning Changes
In previous versions, the Precursor spawning was fixed, meaning that each precursor would spawn in a specific slice of the galaxy, and we would often see people re-rolling their starts until they found the precursor event chain that they wanted.
This has now changed, and the Precursor spawning is now more random, and also more likely to spawn the "reward" system in your space, as opposed to in your arch-enemy's space.
Planet Designations
Another new feature coming to Console Edition is the ability to choose a planet designation for your planets. Designed to reward those who specialize their planets, each planet designation offers bonuses to one specific aspect of the planet.
Assigning a planet as a Forge World, for instance, gives +25% Foundry Build Speed and -20% Metallurgist Upkeep. This designation can be automatically chosen as your planet develops, based on a number of factors, or can be manually chosen, so that Farming Planet #3 gets its bonuses right from the start.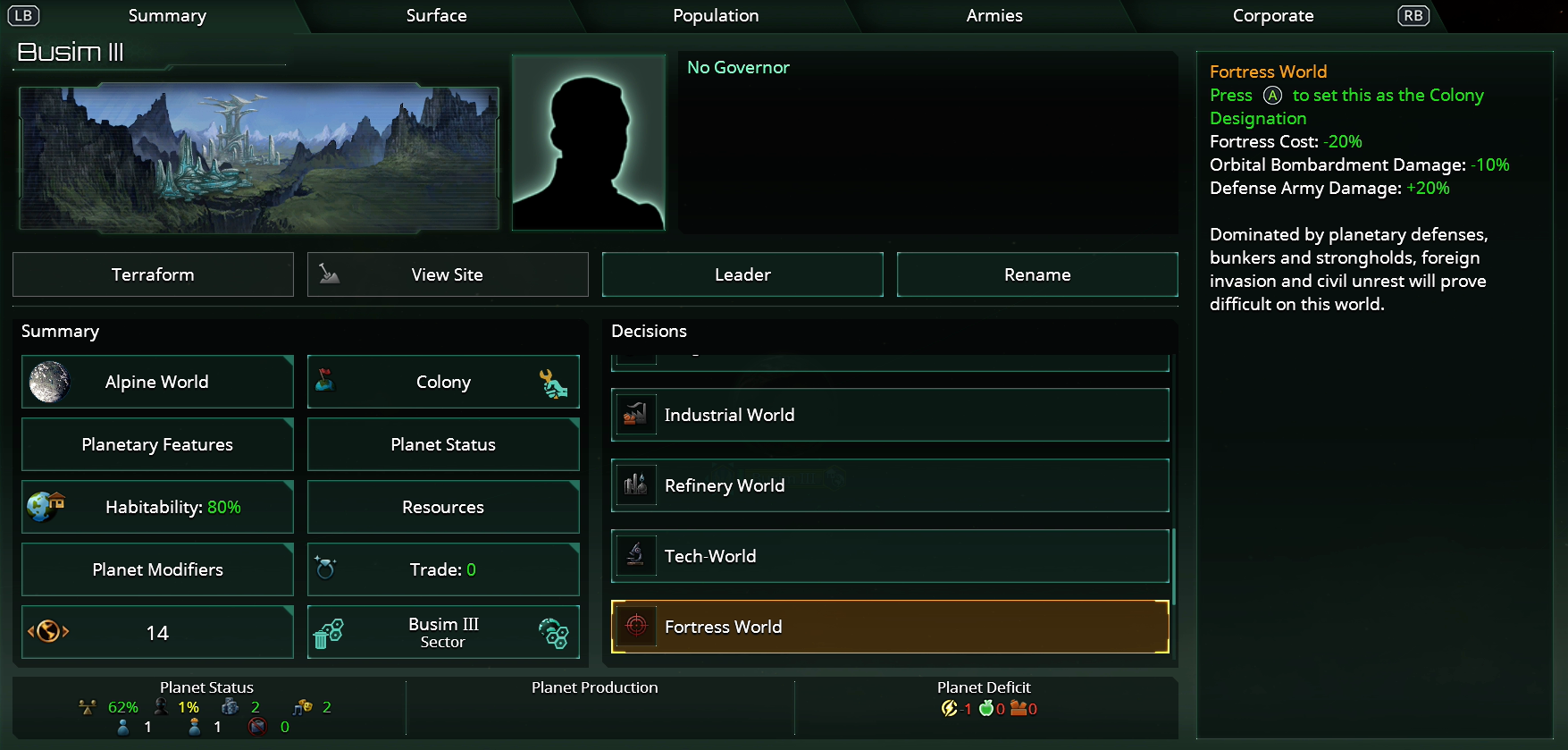 We've got a bit of red tape to cut through before we can tell you about next week's Dev Diary topic, so stay tuned!
5

2

1
Reactions: