Thread for my turn reports for the Stardust story multiplayer!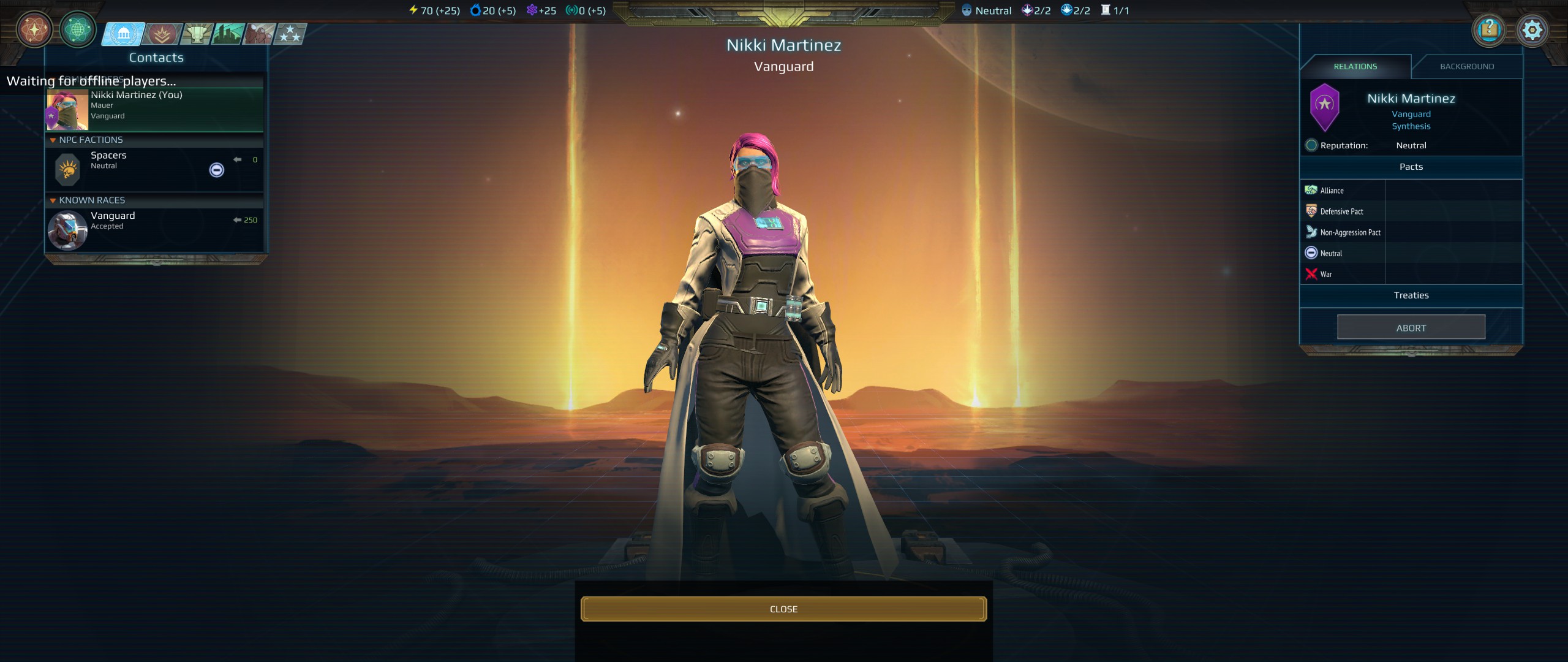 Commander
Nikki Martinez
, born on old Earth in one of the thousands of megalopolis that dotted its surface before the collapse of the Empire. Convinced that if humanity was to thrive it needed to fully embrace AI integration as the next step in human evolution and discontent with a world marred by corruption and stagnation, she joined the Vanguard Expeditionary Forces where her skills in synthesis technologies could be put to use in the development of a new society.
Now, years after her departure she wakes from her cryosleep to find only desolation and no more imperial government. Still, from the ashes a new society can rise, and perhaps this may have even been for the best, considering the path humanity was headed for back then.