Game Level?
Mission 7:
After fighting our way into the Guardians fake outpost, Omega is tasked with finding the lost/missing transports.
what kind of error / error occures when?
After finding the transports, and guiding them to the RV point, the game cuts into a cut-scene and crashes.
A crash to desktop with following error boxes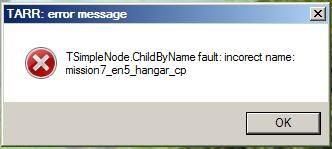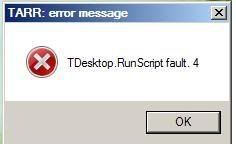 Here's the error log:
"DesktopTree_All_For_Debug_155114"
http://dpaste.com/hold/23079/
Your system spec?
Dell Inspiron 1720 (Laptop)
OS: Windows Vista 32-bit version [Norwegian Edition]
CPU: Intel Centrino Duo T7700 @ 2.4 Ghz
Ram: 2GB (2046MB)
GPU/ Graphic card: Nvidia GeForce 8600M GT 256MB
Gameversion: Gamersgate + first patch