This is my first AAR of WiF mod.
Purpose of this AAR:
Con/
CENSORED
Liberate People of World under suppression of capitalists!
Difficulty:Normal
Aggresion:Normal
No cheat
I'm not good english writer.
Start Year:1936(But this AAR is from Operation Barbarossa)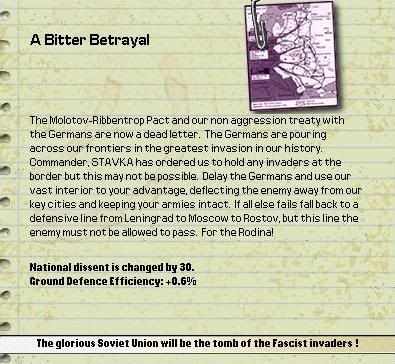 Brave Soldiers of Red Army will crush Fascist Invaders!

Number of Army
Numbaer of Air Force
IC of Major Powers
USSR 457/360
Germany 460/310
USA 307/361
UK 221/170
Japan 164/109
Italy 103/74
As a War broke out between Germany and USSR,Comrade Stalin ordered commanders of Front line.
No Retreat!No one step buckwards!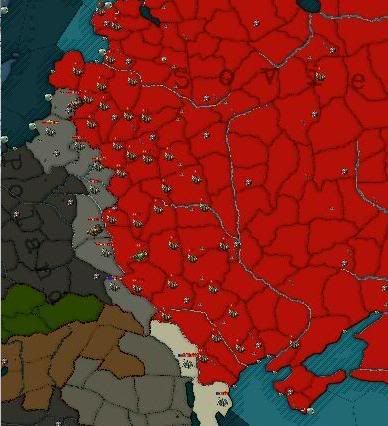 The battle line is so fixed.
Stalin: Zhukov!Why don't you attack fascist invaders and reach warsaw?
Zhukov: But,Comrade Stalin!Germany reacts so quickly and sends more troops to defense position!We need second line to divide Wehrmacht.
Stalin: I hope Brits invades France or Italy.
Zhukov: Anyway,We need more tanks to break enemy line!

At first,Red Army crushed weaker Romanian and Hungarian troops easily.
Attack seemed have succeeded,but German reacts was so quickly to hold line.