I shall play
The Songhai!
with the unenviable task of simply trying not to die. Too quickly.

The Songhai are, and were one of the greatest Islamic empires in history. Based around the Niger river, they were a small vassal state of Mali before becoming independant. Their history is about to begin, but how will it unfold? in ultimate glory or ignominious defeat?
First things first; the King takes the Reigns!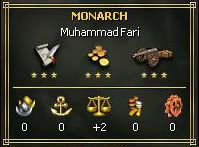 After a quick
google
talk with the heralds, little is known about this king. I guess his obscurity or
obscurity
memory will be based on his forthcoming actions.
As for the actions,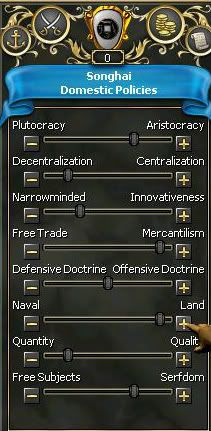 Why not? one more land can't hurt. Not on land anyway.
As for our
great and mighty empire!
... it's more of a fledgling state but, one step out the door of independance.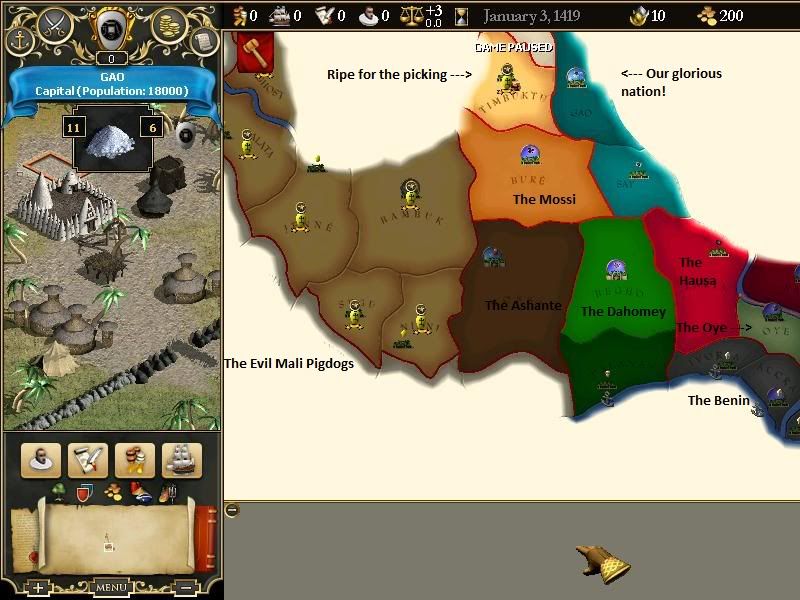 Introduction:
An 'empire' at last.
'We have a country, at last. To live for, to fight for and if needs be die for.' The king states resolutely.
'I am sure I have heard that said before, my lord.' the advisor said hesitatingly, hoping that the
comment
would fall on deaf ears, as opposed to
his
ears falling to the floor.
'No, you havent.' the king commanded.
'As I recall, it didnt end well for them either.' the advisor continued.
The king waved his hand, dismissing the comments.
Looking over his lands, the king is dismayed that he is able to do so. That his lands be so insignificant he can look over them with the mere human eye, and behold it in all its glory and size. The size being small, the glory being nonexistant. 'This has to change.' the king said pensively.
'We must stop using these boats by the river, its silly, we need to use more
land
based methods. I will import some horses from the Moroccans.
Raising the cavalry might be a good idea too, about 6000 of them
, prepared for any invader or, more likely, invadee.
'We would need allies for this my lord, Timbuktu is indeed ripe for the picking, but not if some border tribe decides to pluck us while were out foraging. We need to foster some alliances, or friendships at least. Marry off a few of your daughters, all they do is laze about and do their nails anyway.' the advisor gestured clandestinely at the daughters, whom waved back innocently, ever careful not to smudge their nails.
'Indeed advisor, indeed. Make it so.'
*I will try to keep large pictures to a minimum for our bandwidth impaired comrades! Though, of course, there will necessarily have to be some
Last edited: