Slovenia: Europe's Last Empire
Hello, everyone. I have been reading quite a few AAR's lately, and I decided that I would try to do one as well.
I'm going to be playing (obviously) as Slovenia, a 2 province minor made out of the North boundary of Yugoslavia.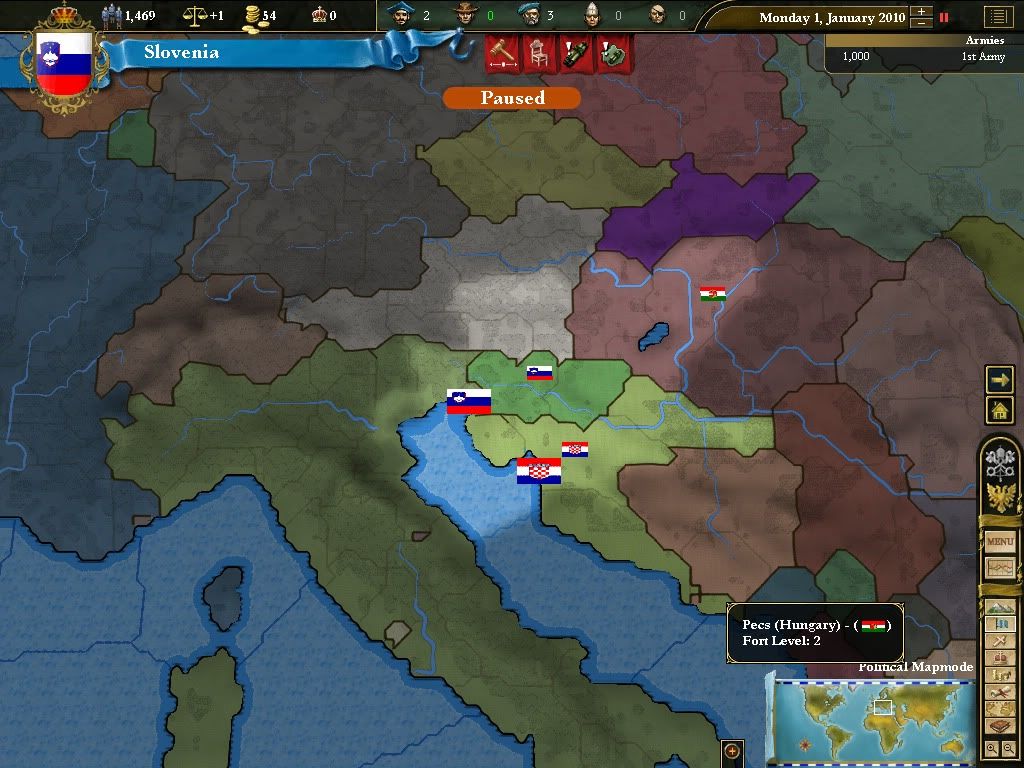 The World Map:

This is gonna be an IN Rising Nations mod game set to start in 2010, with no end date.
So this is going to be either a complete win or a complete fail
All of the settings are at normal, except for lucky nations, which will be turned off.
Our Situation:
To the North is Austria, who will completely dominate us in any war we have with them.
West of us is Italy, who is like a giant monster who never really does anything, except for feeding on smaller countries every once in a while.
South of us is Croatia. They aren't really that powerful, but they are still way more powerful than us.
East of us is Hungary. They are easily our weakest neighbor. With only 4 bad provinces, they are Very poor, and have a small army.
Our economy is fairly small, but that can be easily remedied with a few merchants.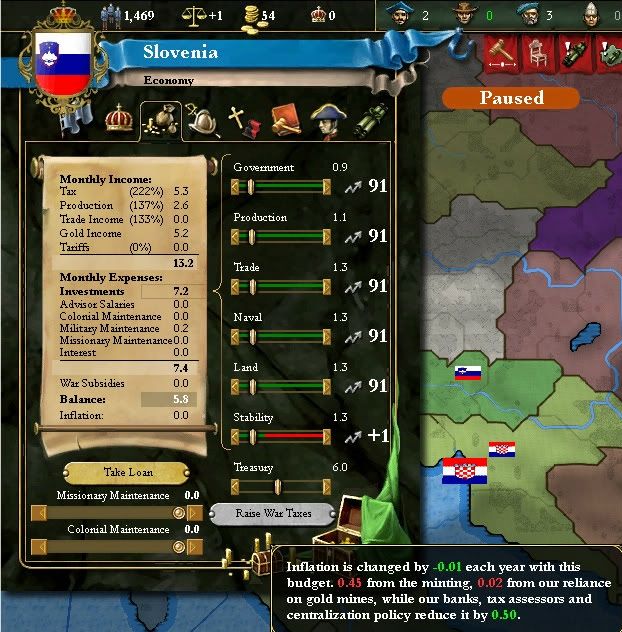 Both of our 2 provinces are quite wealthy, especially Carniola, our capital which produces gold.
And finally, our armed forces.
Our army starts with 1 infantry division, with room for a few more. Our navy has 2 transports and 1 small ship, although going over our force limit won't cause any major problems.
And so now that the overview is finished, be prepared for the game to begin very soon.