Strategy GuidAAR
26 Badges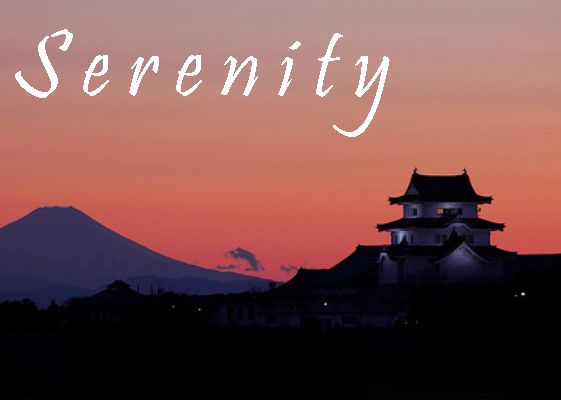 Definitions
:
CompulsAARy
– The manic feeling that you don't know what to do with the little time you have, so maybe you should start another AAR!
One-Armed Paper HangAAR
– Someone who tries to juggle too many AARs.
PrAARfessional
– Someone who spends years of his life writing AARs.
SAARenity
– Peaceful contemplation of an AAR where you try very hard NOT to interact with the rest of the world, so… What could happen??
What this is:
Serenity will be a gameplay AAR using an un-expanded V2, patched to v1.3 (current as of Feb 2013). The gameplay will be role-played, much as the Japanese did historically. My intent is to ignore the rest of the world until it's absolutely impossible to do so. After that, expect the Japanese to – again – do as they did historically, and attempt to make their way in a big, scary world so that they feel safe and important. This may include conquest. It may include World Wars. Who knows?
What this is not:
Serenity will not follow in the footsteps of I Am Siam, where I sought to become a great power. Nor will I be going into strategy as much as I did in I Am Siam – the strategies are mostly known, now, plus many of you have moved on to other expansions that work differently. I'll be producing AARs (probably) for those expansions too (looking forward to Heart of Darkness), but this is just going to be a short AAR to fill the time.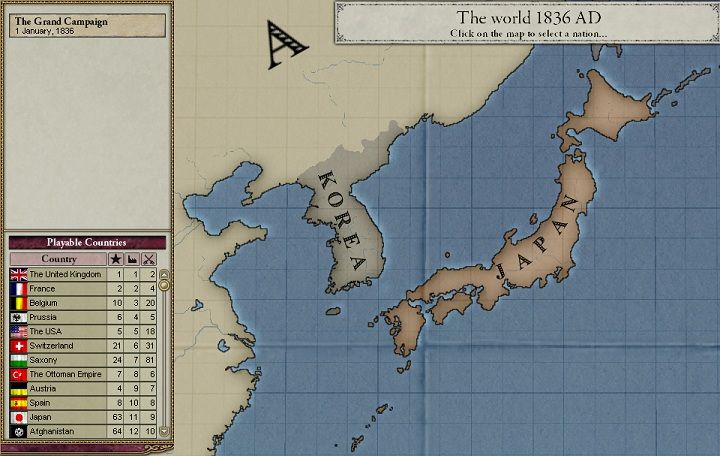 At the start of the game, in 1836, Japan is painfully aware of the presence of China, which looms large not just in a regional map, but also in Japanese history. Japan wishes to avoid interference with China or by China as much as possible. Korea also holds an important spot in the corner of Japan's collective mind. Some are already plotting possible conquest there, but others warn that that would complicate relations with China, and perhaps entangle Japan with China. Others see Korea as a possible ally against China, but that almost invites conflict, so… Beyond these two countries, Japan is aware of the rest of the world, but really has very little interest in it.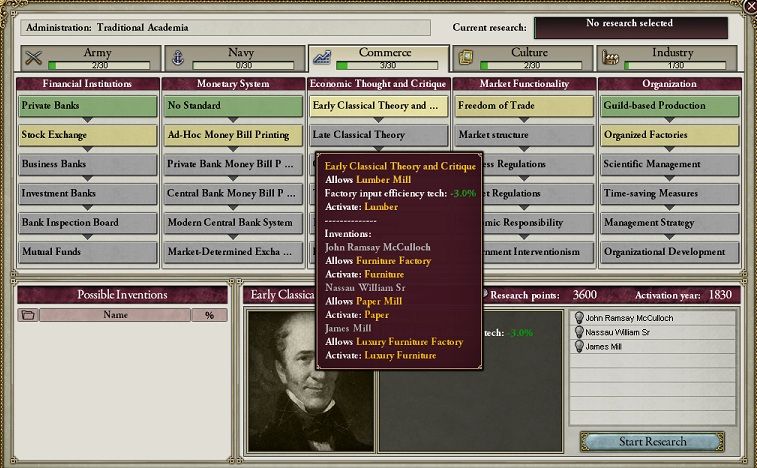 Japan's initial target for research will be Early Classical Theory and Critique, for no particular reason. Keep in mind I'm not trying to game the system, so I'm not going to pay very much attention to what would get Japan to civilized status quickly. I'll research those things that seem relatively logical for an isolated Japan to be researching, but which don't leave us too far behind the rest of the world.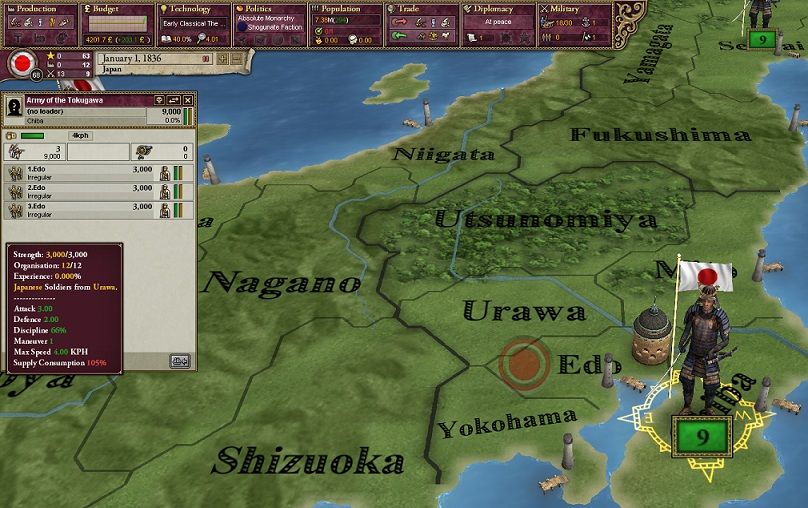 I do have a bunch of small armies located around the country. In fact, Japan starts as the 9th most militarized power in the world. I don't know why – I'm uncivilized and all my armies are irregulars. I will soon begin producing regular infantry, to double the size of my military. It makes sense, with China nearby, to have a defensive force. I won't produce a navy because that just invites contact with the outside world (I know, it would also help prevent invasion, but that's not how the Japanese are thinking during their "Sakoku" period of isolation before the Meiji Restoration and the Black Ships.
I set my National Focus to encourage Artisans in Edo. Japan already has a large number of Artisans – 544,000 of them, which makes Japan the 6th most so-endowed in the world.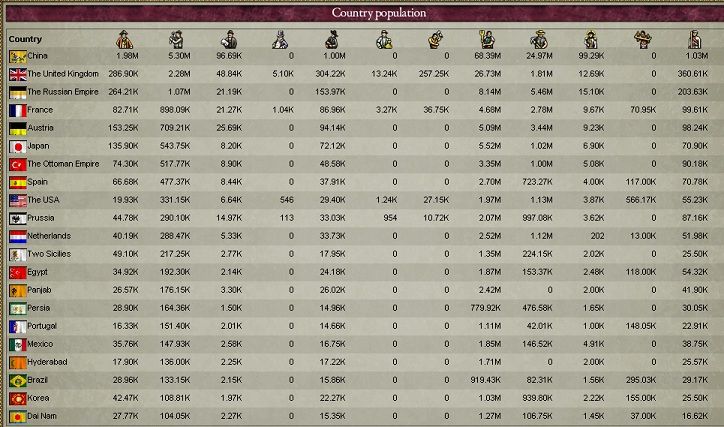 Since Artisans are the only way we can produce anything not farmed or mined, Artisans are very valuable in Japan – it reduces our need to interact with the outside world.
Below, you can get an idea of what our provinces are producing, and how rich they are.
To wrap things up, Japan has no slaves. We have a certain number of very bored Capitalists. Because of our reactionary Shogunate government, taxes are locked at 50% for everybody, which means we should have plenty of money during our isolation period, because there's not a lot to spend it on.
We leave military spending at default (about 50%), and increase Education and Administration
slightly
(remember, I'm role-playing – without urgent need, no reason to increase those particularly) to about 70%. Tariffs stay the same.
Now, with all that done, all we have left to do is sit on the seashore, wait in serenity and watch the Chinese ships go sailing by….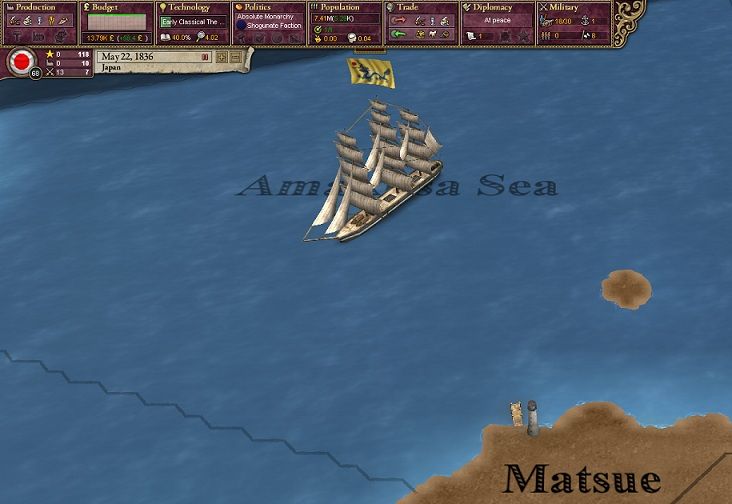 The Index
(hidden as a spoiler):
Last edited: