Prologue
This ARR is devoted to the history of Meryavid dynasty (Meri). From pitty count Opolye nearby Moscow to huge and strong Kingdome (I hope, game in process). I plan to play up to the end and futher convert my save to EU IV. Who knows? May I be successful! It is my first ARR and it is my first game in CK III. So... Let's start!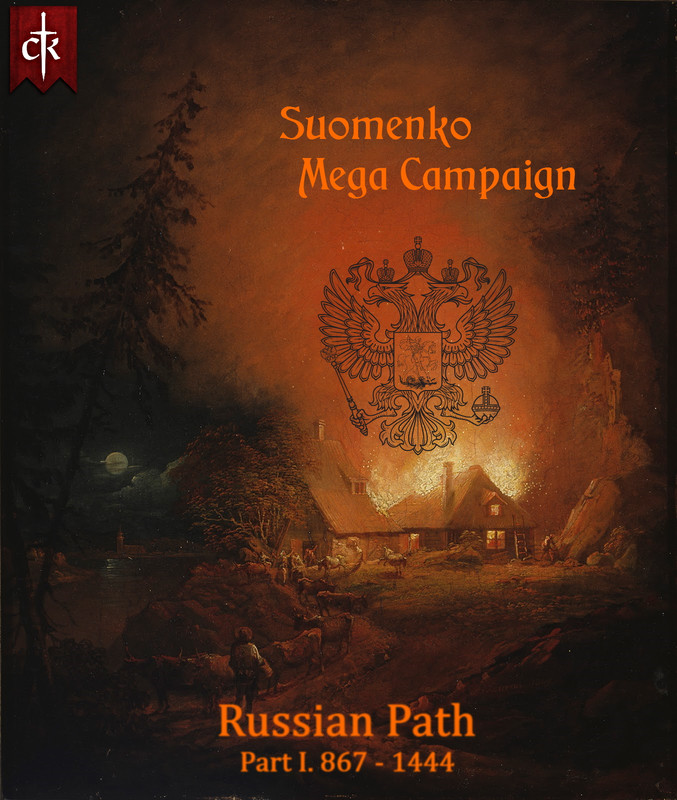 Chapter I. Dark ages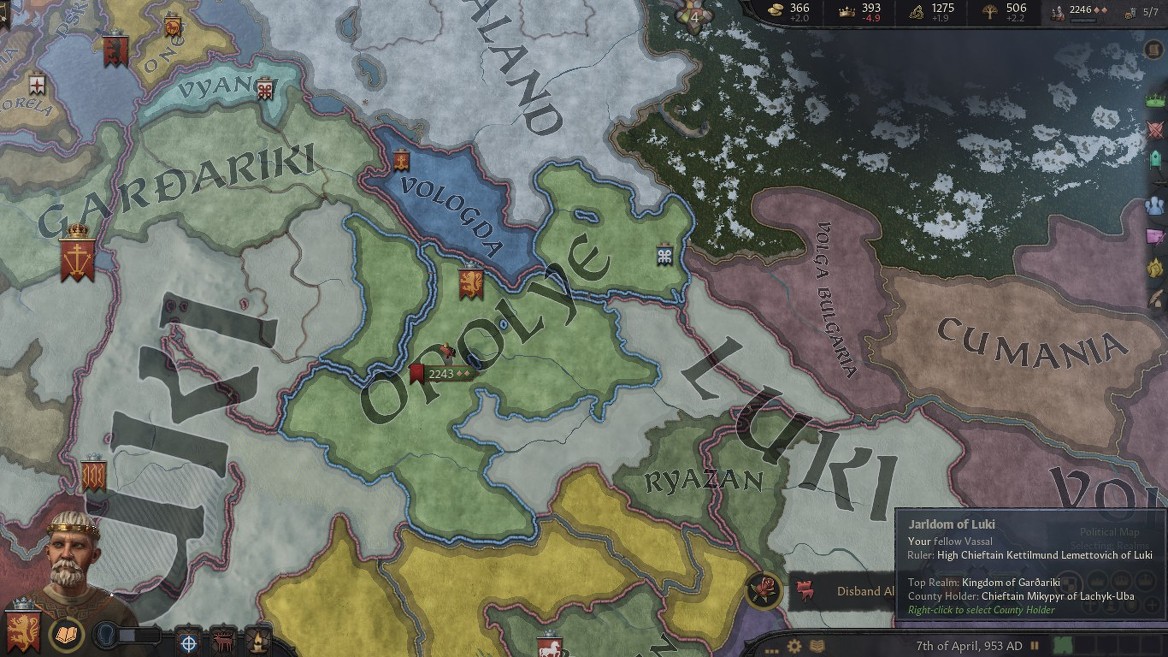 .... It was a cold autumn 929 AD in the Meryavid lands. High Chieftain of small suomenko tribe resides in his fort Timerovo. Kezhevat is a leader of Meri House, power vassal in Gardariki kingdome. The Meri House was fonded in 733 by legendary chieftain Surt. His grandfather Kezhevat and father Surt conquered many lands. During a set of fierce wars with Khazar Kaganate they defended independance. Surt decided voluntary to become a vassal of the Gardariki Kingdome in order to protect against Khazar Kaganate. Kezhevat himself has subjugated Moskva, Tver, Orsh, Vologda. In January 959 Chieftain Kezhevar was dead. His 40-years old son Orm inherited the throne. After brief war with his brother he reunited the tribe. It is worth to emphasize that situation of brief "kinsman war" was regulary repeated from inheritance to inheritance. Unfortunately Orm ruled only 7 years... Due to the wounds, received in his father's battles, he was suddenly dead.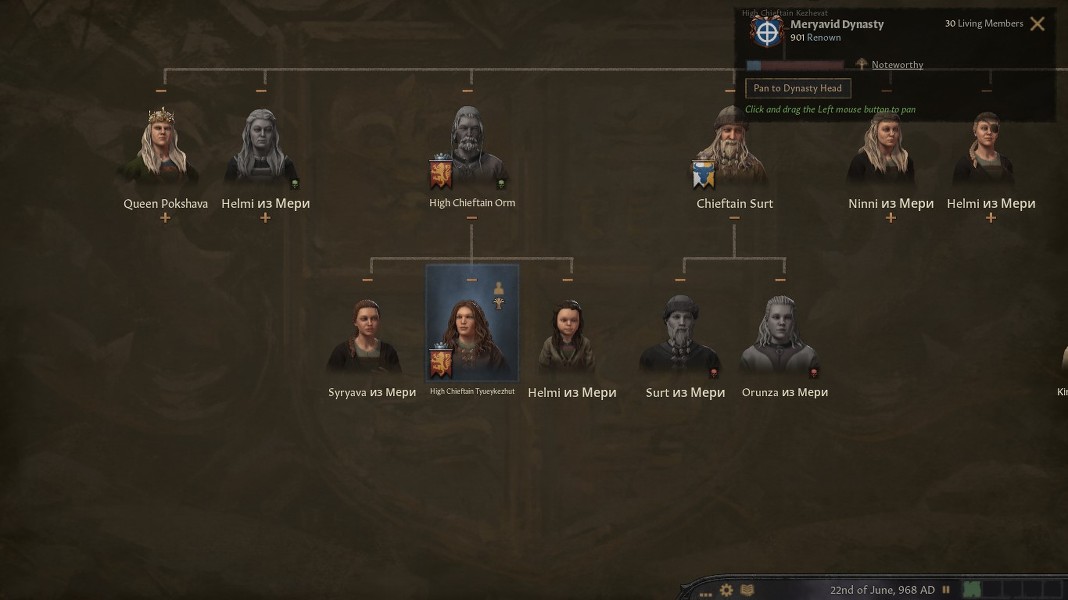 23 June 966. Single son of Orm named Tyuekezhut ascended to the throne. It was a clever young man with a quite pretty face and gentle manners. He was an outstanding scheme plotter. He organized a plot against his liege, seduced his wife and aster the liege's assassination he married her. Foreign policy of the Opolye duchy was also agressive. Tyuekezhut invaded Bjarmaland Kingdome (far north-east), conquered neighboring steppe lands (Vladimir, Murom, Nishny Novgorod). The goal was obvious - reinforce the duchy to protect against Khazar Kaganate.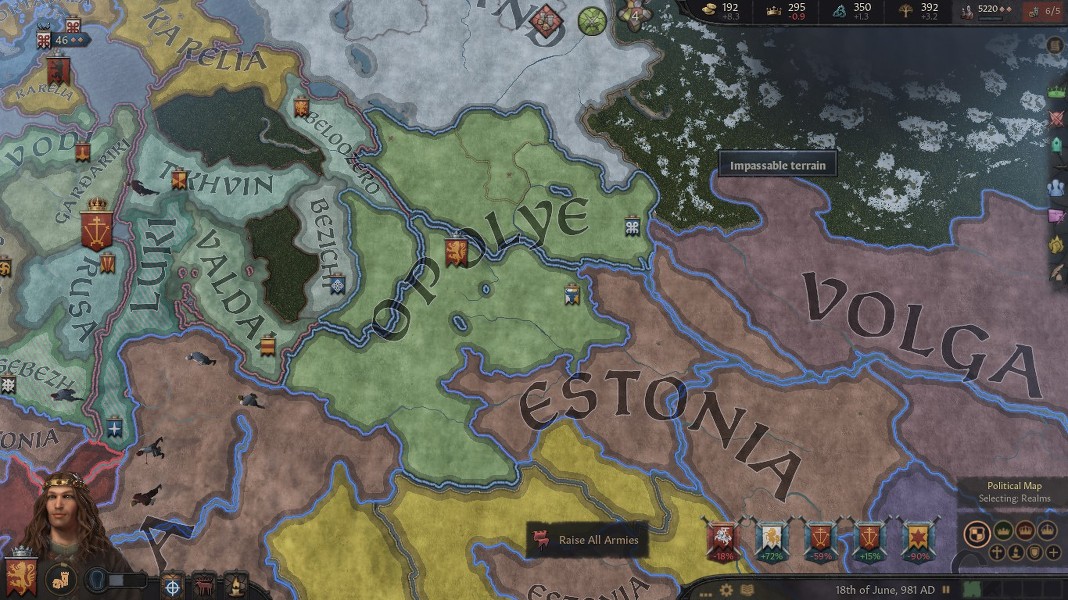 Being vassal of Gardagiki was becoming wearisome for Tyuekezhut. There were no any assistance in wars and defence. Vassalage seriously bounded developmnet and cultural promotion. Tyuekezhut didn't want to burden a risk of title deprivation. So in 1004 he pretended the title of King of Vladimir kingdome. Resistance was very low and Tyuekezhu has become the King of Vladimir, one of the biggest north-east suomenko kingdome. He had an ambition to reform Suomenko faith and embrace feodal system. But just 3 years later he was died of natural causes. His son King Kvedor ascended to the throne. Kvedor was a well-known knight who fighted all his life. But after 6 years he was murdered by his rival Relif (it was an old private conflict between them). Inside his own courtyard the King was pierced with Relif's sword.
Dark ages,...wild manners...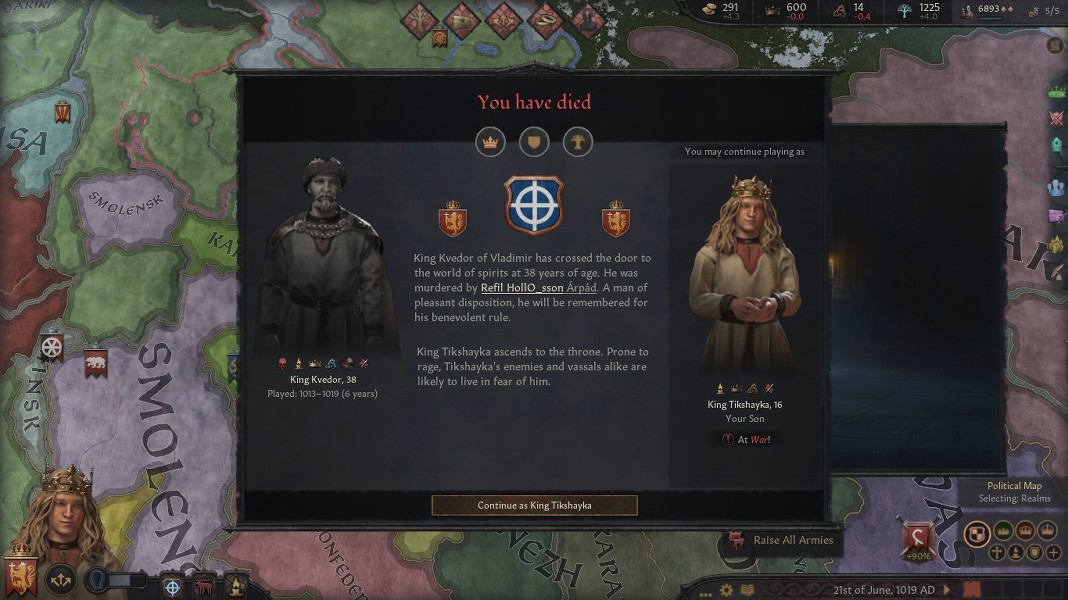 1020 - King Tikshayka was surrounded by enemies. Power vassals wanted to pretend the throne, decrease absolute power and steal the treasury. However, the King has destroyed all enemies by a set of plot schemes. After all he managed to prison the strongest vassal dukes. He was very successful on the international scene.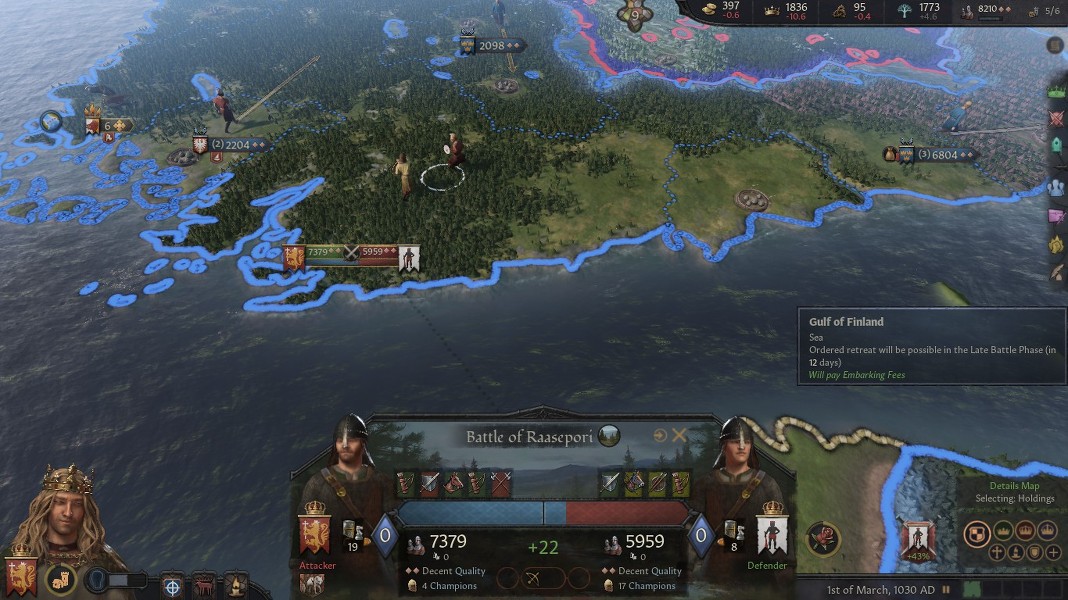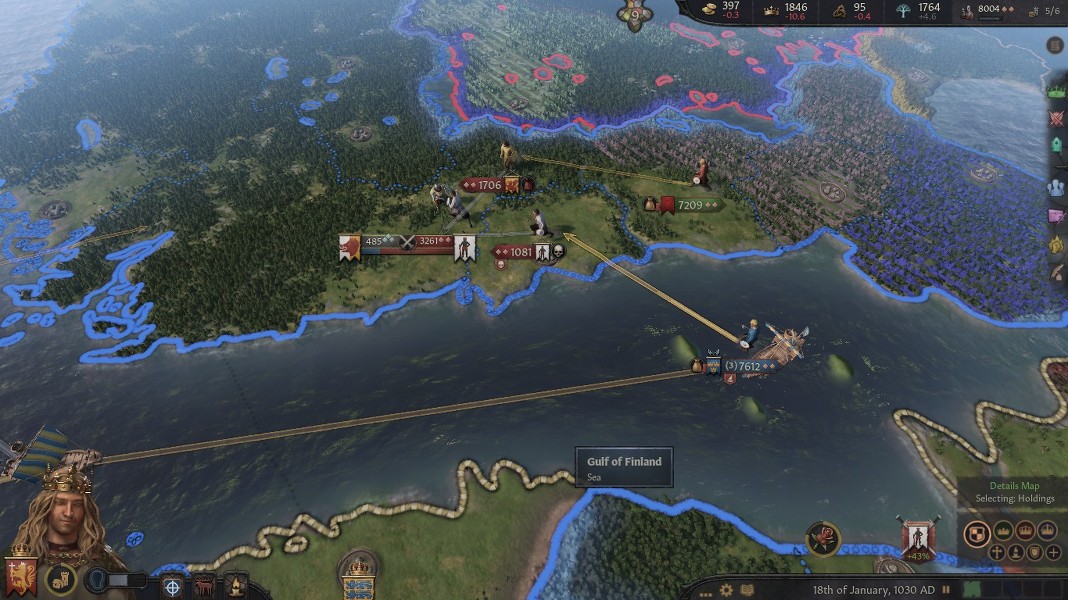 In the course of baltic wars our armies showed strength and manevor skills. The wars didn't bring holdings or lands but it allowed to gain huge battlefield experience. Besides the baltic direction King Tikshayka conquered lands of the so-called "white russia". Pitty slovenian countIes and duchies were easly incorporated into the Vladimir Kingdome. Holy suomenko holdings were conqered on the Karelian isthmus. It brought us closer to the refornmation of Suomenlo faith. After that Tikshayka has done Ukonusko Pilgrimage to our holy place Kakisalmi. It was important because our strong neighbour - Lithuania attempted to embrace the Catholic faith. Besides the fact, that huge civil war didn't give a chance for convertion to Christianity, it was a very dangerous precedent.
Terrible retribution
King Tikshayka has crossed the door to the world of spirits at 60 years of age. He was toughly ruling more than 40 years. He was a perpertrator of many bloody crimes including kinslayer. Absolute power of the King angried many vassals and court members. After his death "
the dam has burst
".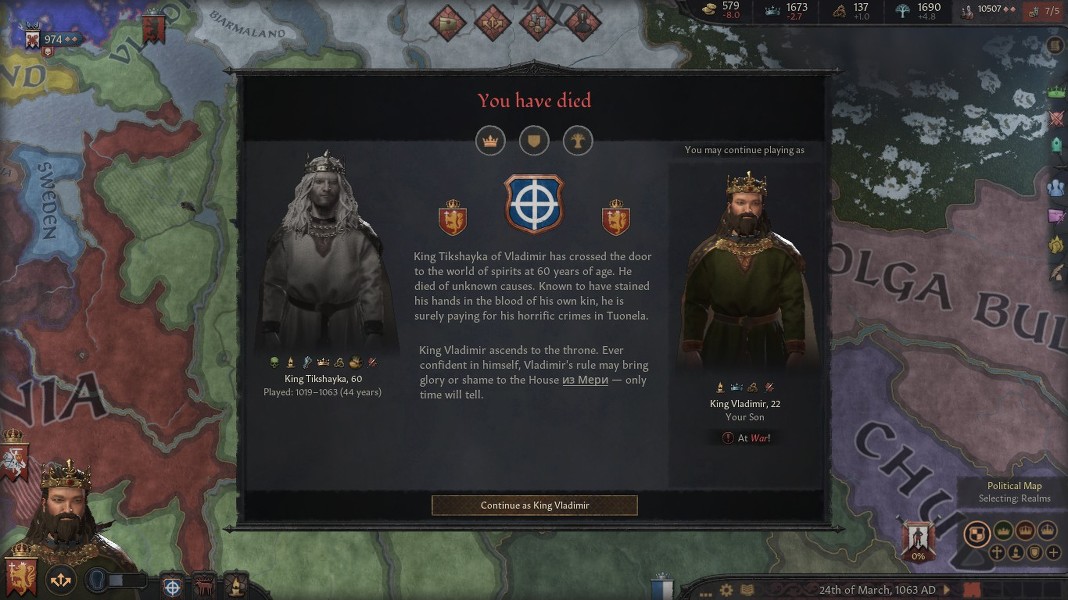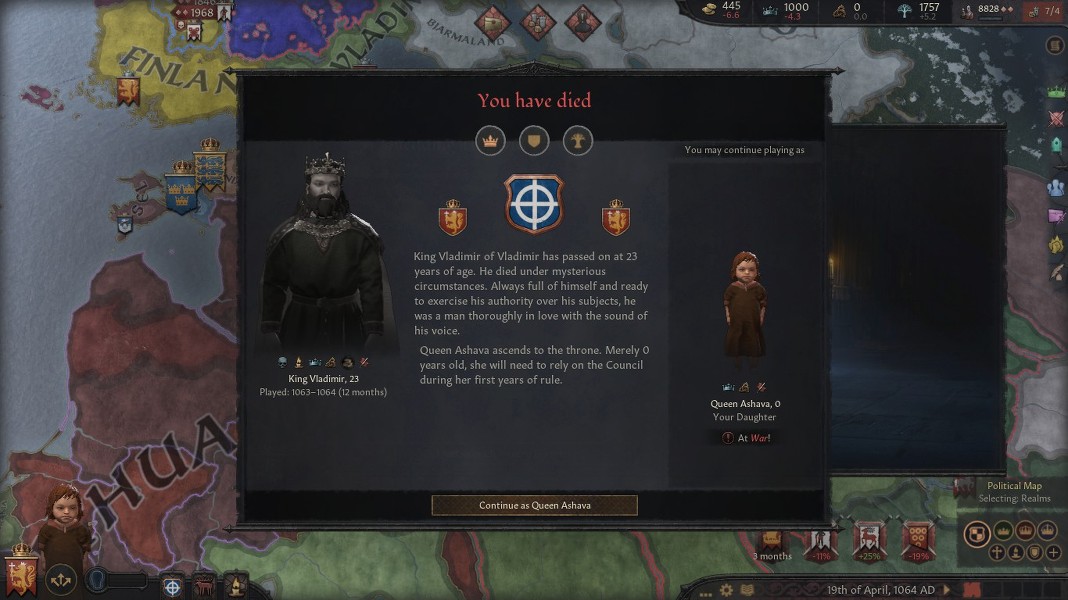 1063 - The Great King died and his son Vladimir inherited the throne. He promtly decided to arrest High Chieftain Suni who was a leader of strong rival faction. Civil war has started... Despite a set of victoriuos battles Vladimir was assasinated. The throne passed to his daughter Ashava. Merely 0 years old, she had to rely on the Council, his mother and grandfather's heads of armies. From battle to battle the force of rebels evolved slowly. But! A new dangerous and merciless enemy has appeared.... Bubon plague. Huge turmoil has comed. The Kingdome descended into chaos. Dozens of court members, vassals, knights and even mother of pitty Ashava were died. There was no any remedy for "Black Death"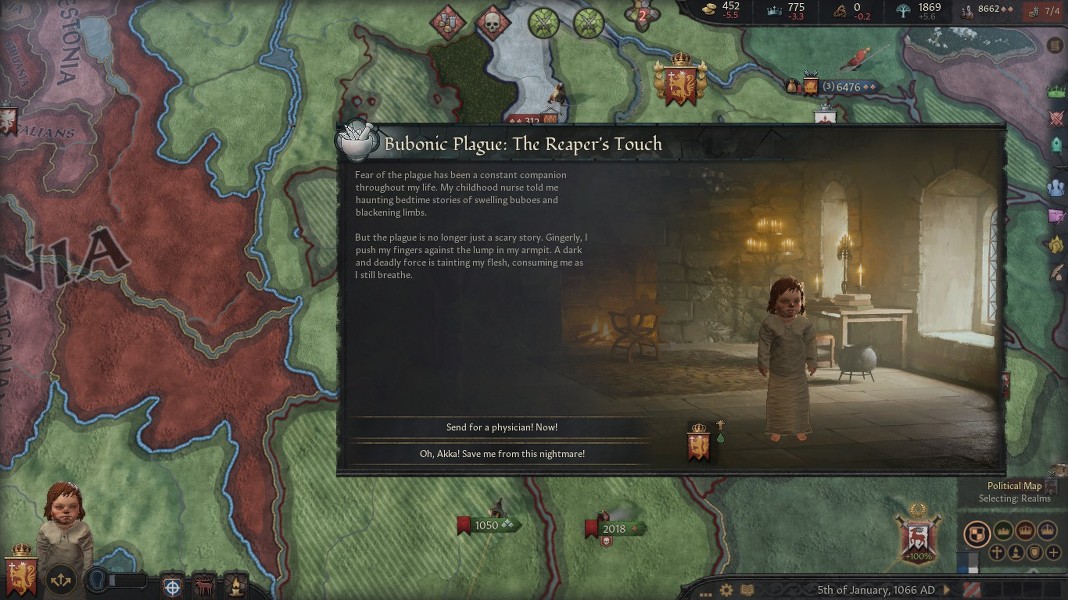 Finally Ashava was infected by Bubonic Plague.... Father was murdered, mother was died of plague, despicable traitors fighting with roal forces. If Ashava is died, leader of the rebels High Chieftain Suni will come to power. His forces are almost defeated but death of the little girl can open the way to the desired throne.
.To be continued
Last edited:
1
Reactions: