Rurik is a semi-mythological king who was made the ruler of Novgorod by the local Finnic and Slavic peoples and his descendants would go on to rule over much of what was then Russia for a very long time. This AAR Begins with the man himself and countinues, well it countinues for as long as I intend to let it do so, decided by how long it hold people's interest.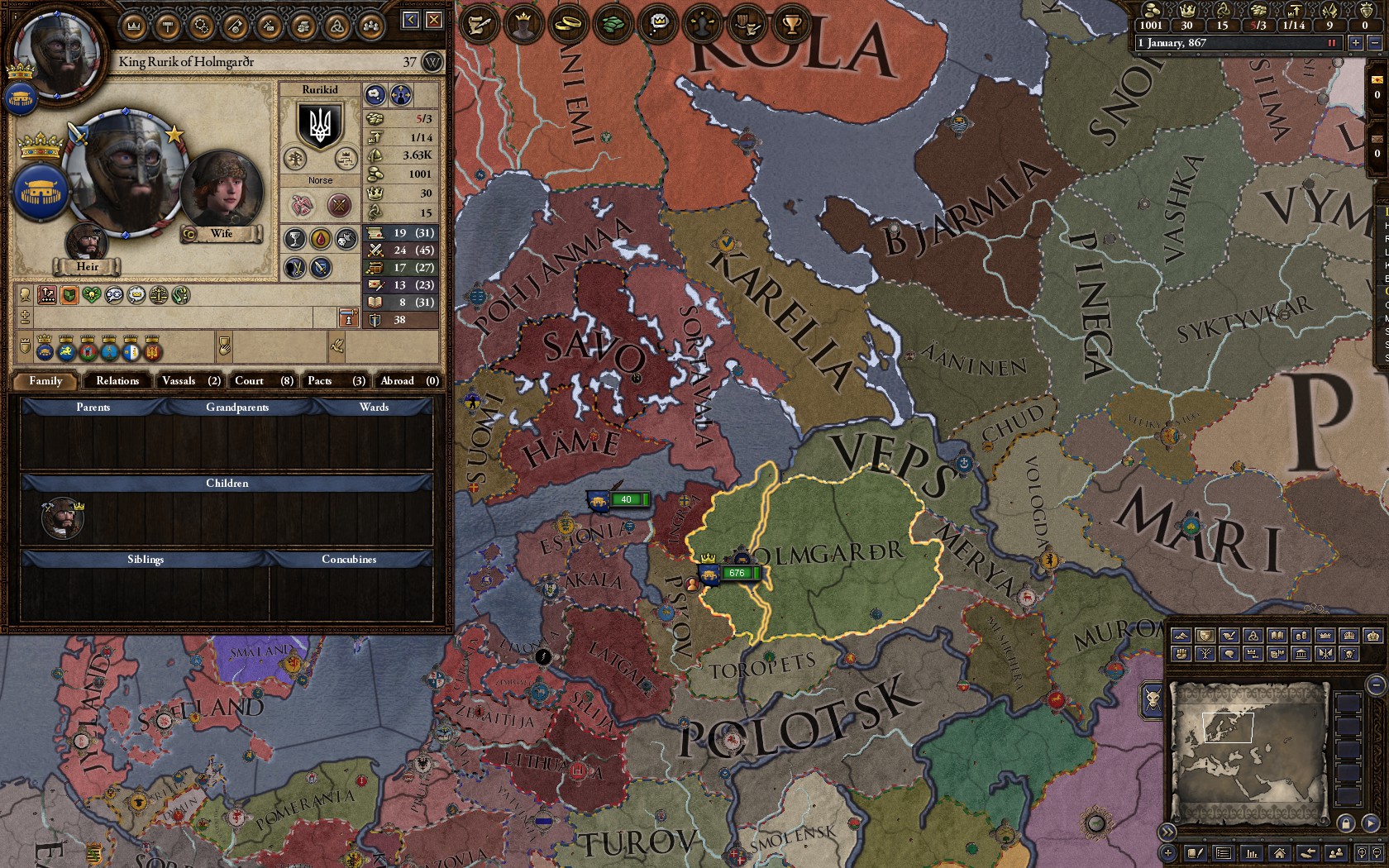 For those of you who read my previous AAR (called Zoroastrian Sakas in case you are interested) it faced a problem pretty early on that only got greater as time passed: I just got more and more powerful until eventually (about the time when I beat back the Mongol Invasions) I had no real threats or rivals any longer. To stop this from happening here, and represent the principalities of the Kievan Rus in real life, I have given myself the personal rule that until at least the 12th Century, possibly longer, I will not switch to any succession other than Gravelkind. As such while individual rulers may expand their realm greatly it will hopefully avoid maintaining an accumulative expansion that never ends, as the realm falls back to smaller pieces after he dies.
Now without further ado let's got to it then.