Second Lieutenant
27 Badges
Revival of the Roman Empire​
The Roman Empire was once the most powerful nation of the ancient world stretching across large portions of Europe, Africa, and the Middle-East until its decline in 476 AD. Now, in the year 1936, the ancient city of Rome is the capital of a much smaller and unimportant nation in the world, Italy. With the rise of Fascism a new Emperor has come and sets his eyes for the revival and reunification of the Roman Empire.
Benito Mussolini has a tough task ahead of him; Italy is only a small part of the many empires crowding the Mediterranean. He will have to defeat many of the major powers of Europe, and no doubt they will not concede their territories easily.

Game Settings:
HOI2 Arma 1.1a
Experience of WW2 Mod
Italy, 1936
AI Difficulty/Aggressive: Normal/Normal
House Rules:
For the most part there will be absolutely no cheating except for the occasions where I think it is necessary to use acceptall for peace negotiations or nofog to show charts, intelligence, etc. I will not be using any gamey exploits to defeat the AI. I will not be adding any cores to territories until later in the game, this is for the fact that the population will not immediately accept rule under the "Roman Empire". I will not rush techs, switch doctrines, buy divisions, etc. Basically I want to keep it as realistic as possible.
Early Goaly:
Build up the current industry and increase military standards. Finish off Ethiopia and then begin conquests.
Long-Term Goal:
Reclaim and recreate the Roman Empire! This map shows the minimum I will accept as The Roman Empire. Anything extra is just sauce.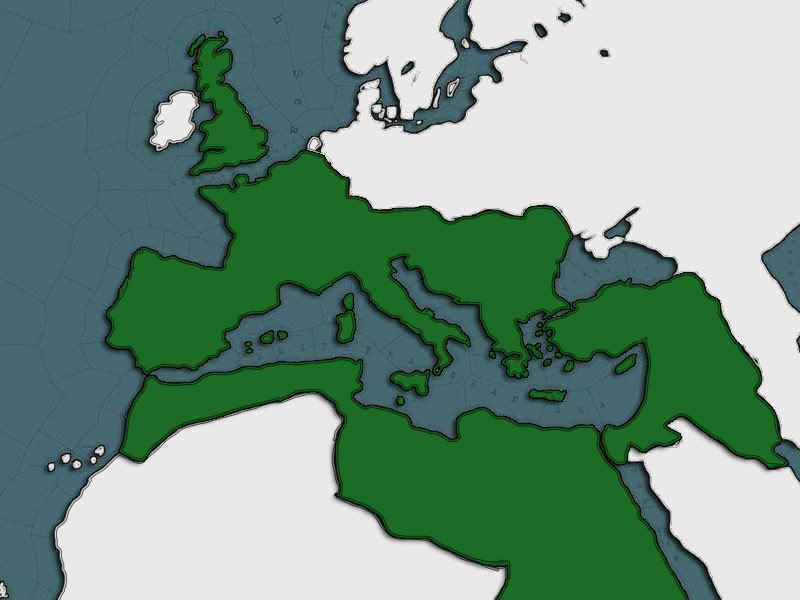 Last edited: