Regia Italia
Return of the Italian Empire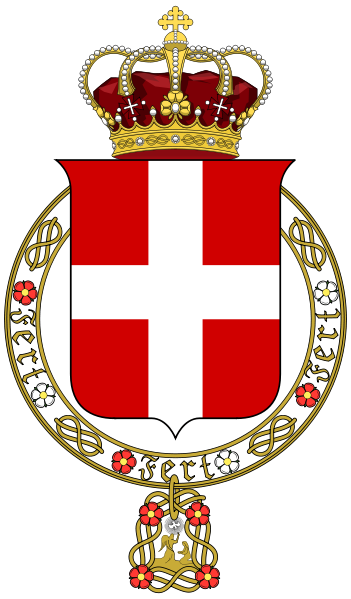 The Italian peninsula was the birthplace of the most important and powerful empire in history. The Romans begin with a small city on the banks of the Tiber and rose to rule the entire Mediterranean coast. From the founding of the city of Rome in 756 BC to the fall of the last Roman city in 1453 AD, Romans held power for over 2000 years. Italy itself was not again reunited in the Piedmonts in the latter parts of the 19th century. After World War I, Italy was marginalized by its Allies and given scant rewards for the Italian blood spilled in the name of the Triple Entente. Now with the rise of the fascis and a charismatic new leader, Italy stives to recover her old power and glory. Will they succeed or is the task too great for the Italians? Only time will tell.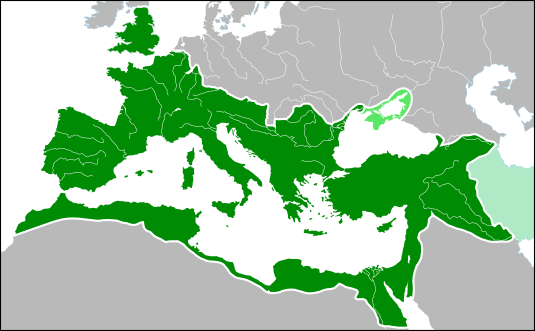 The Roman Empire at its height.
​
January 1, 1936 - February 2, 1936
Here is the current extent of the Italian Empire, We hold lands in the south Mediterranean and in the Horn of Africa. An offensive is currently being launched in Ethiopia to right the wrong of defeat by Ethiopian troops in the 1880s.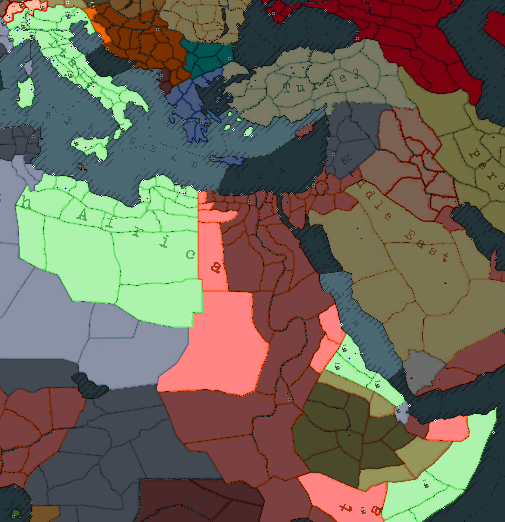 The first result of our Ethiopian campaign. The plan is a simple drive straight to Addis Abbas, the only spot worth defending in Ethiopia, other forces will drive up behind the capital like a fish-hook, surrounding any troops within the capital and guaranteeing a glorious Italian victory.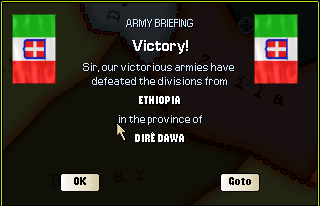 A British carrier task force was spotted off the Italian coast, it seems they wish to scare us out of Ethiopia. Il Duce and the Italian Naval Command order the mobilization of the fleet and the fleet air arm. We too can play at gunboat diplomacy.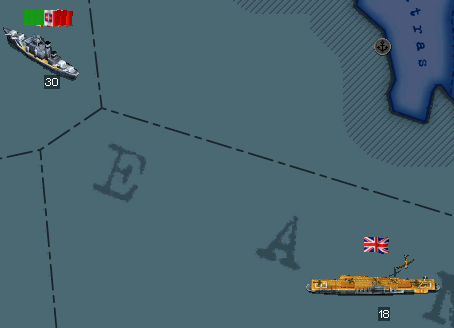 Naval Command announced the acquirement of a new Cruiser for the Regia Marina. To commemorate the event, Il Duce personally inspected the ship.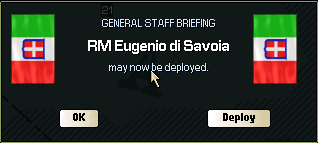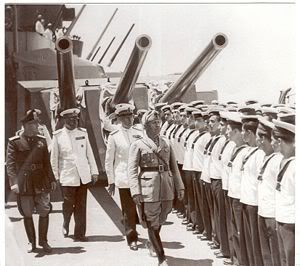 Il Duce on the RM Eugenio di Savoia flanked by Admiral Riccardi
​