Second Lieutenant
70 Badges
Hello and welcome to my new flavour mod; Ptolemaic Thinking. Its mostly about little tweaks, extra features to expand the gameplay. No version of this will be available until after the next After the End update, as there are a great number of new features announced for it and I need the coding time anyway. But to give you an idea of what I've been working on lets run through the highlights, yes?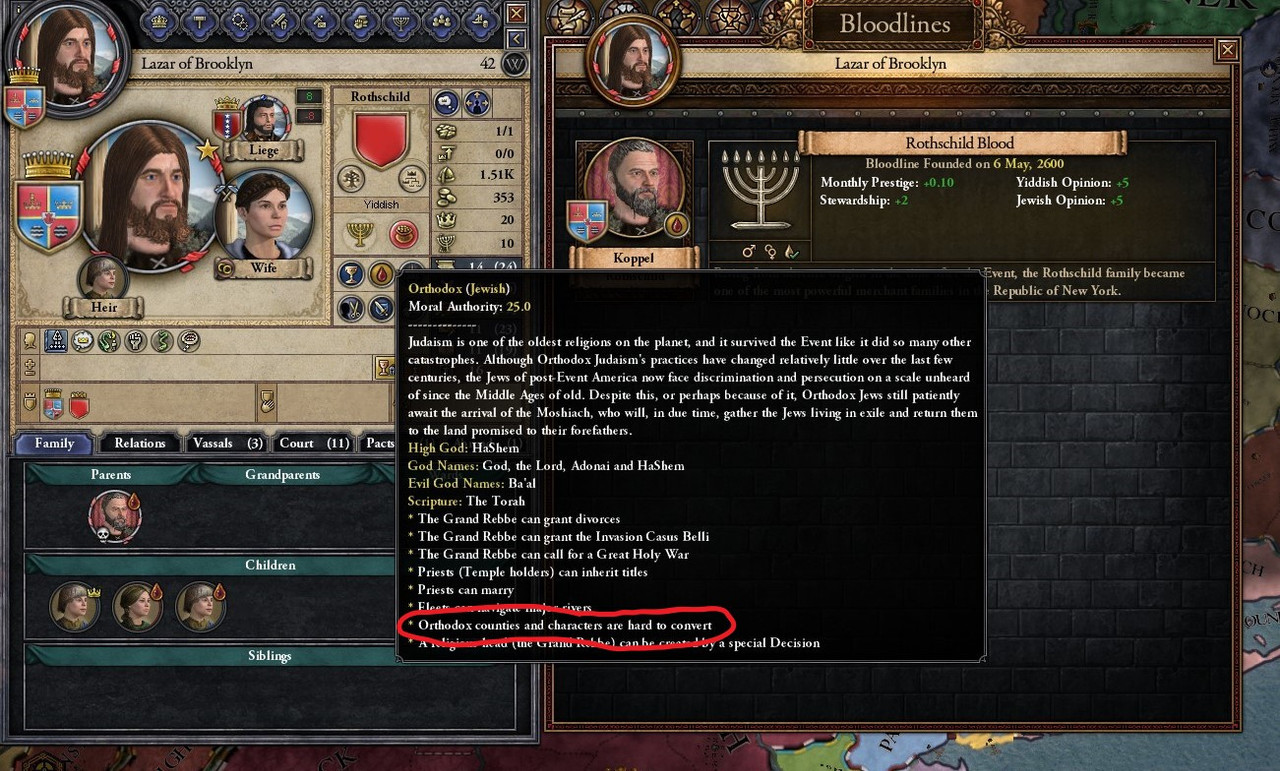 First, the three Jewish faiths are all now considered "defensive faiths" and have gained the Hard to Convert trait. Honestly, this one was just seemed like common sense to me: Judaism is quite possibly the single most resistant-to-forced-conversion religion in the whole of recorded history. Quite frankly, I don't get why they don't have the hard to convert trait in vanilla.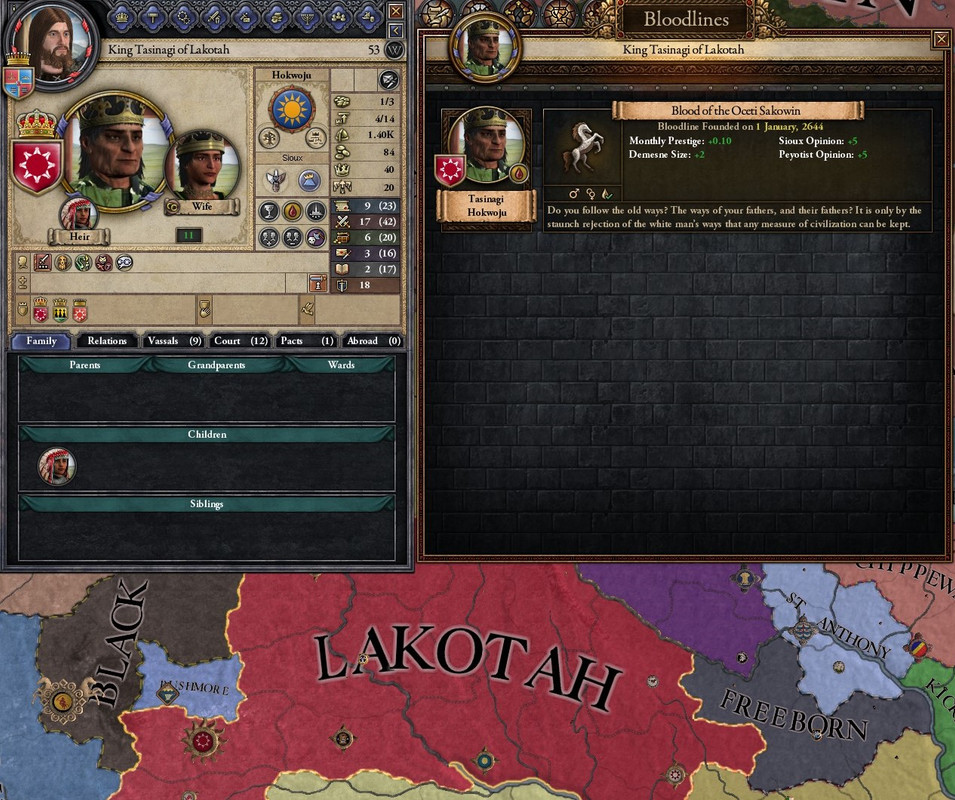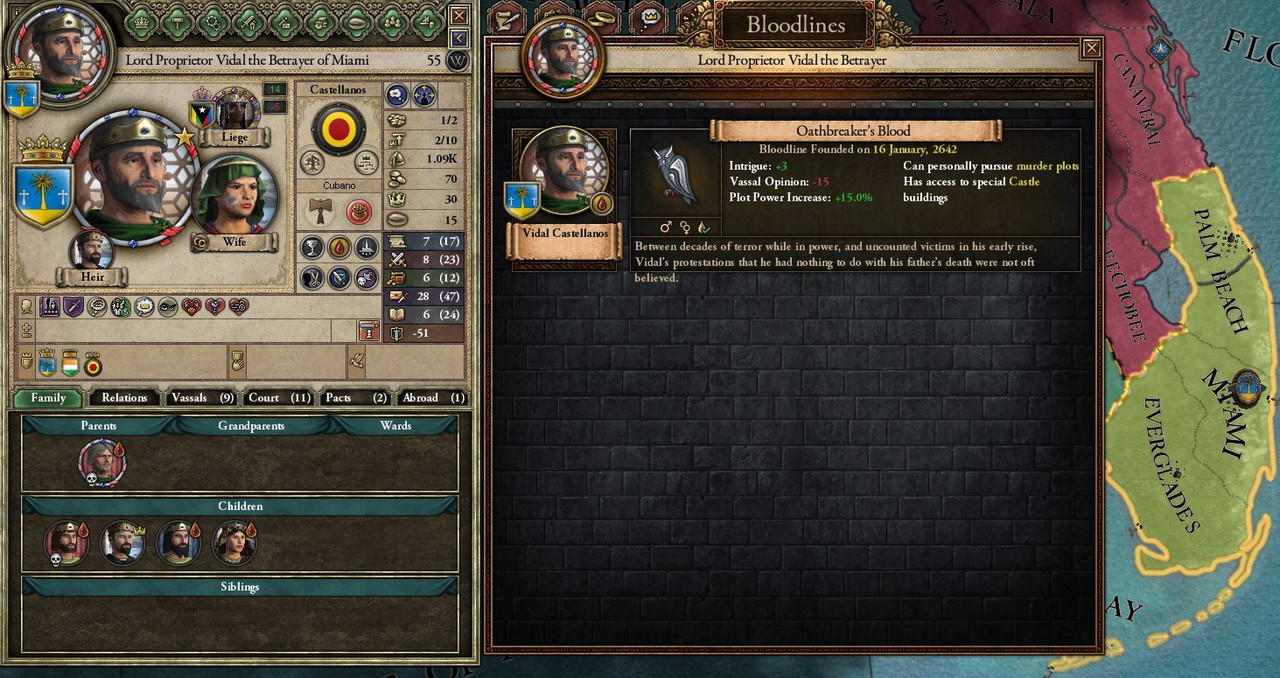 I wonder what he could possibly be stressed about?
​
Second, a bunch of new Bloodlines, most not pictured! Also, I don't know if you guessed from the description on our Lakota friend up there's bloodline, but most of the new bloodlines have rather particular requirements to be activated, so as to prevent you from going
too
overboard with stacking them. Instead, certain bloodlines are meant to be unique flavor for certain cultures/religions.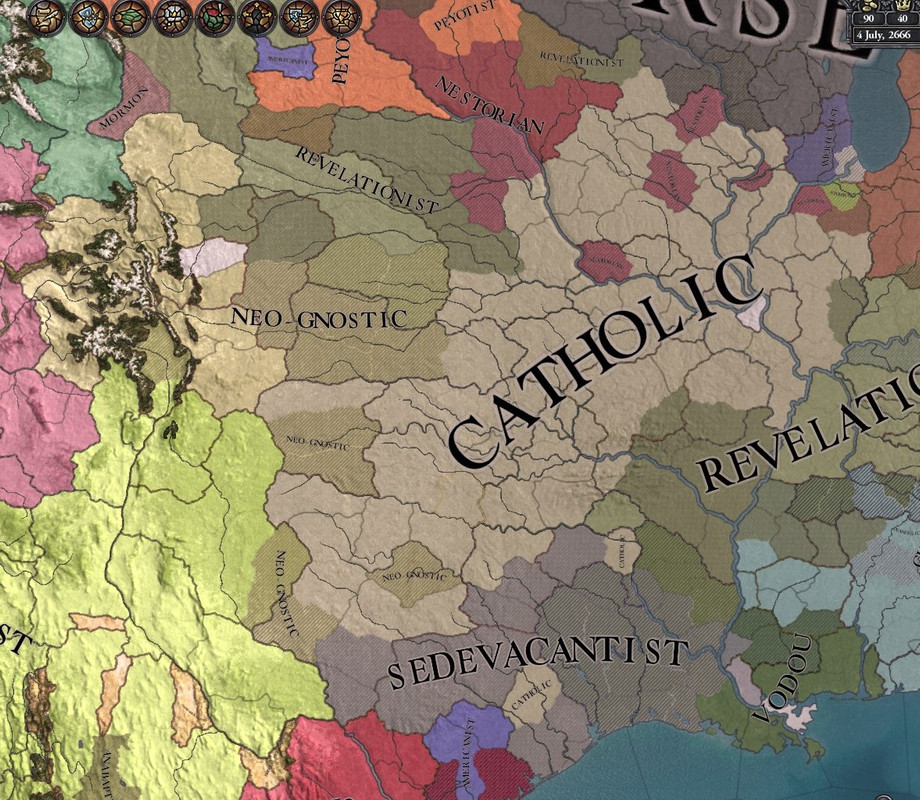 Thirdly, there have been some edits to county religions to make the map of middle America more lore-friendly. Take the new Americanist counties around Chicago; up until fifty-five years before game-start, Chicago was the capital of a long-standing Americanist state that had been spitting out one President after another for centuries. So even though the area has now fallen under the Catholic aegis, it makes sense that the counties wouldn't be converted yet.
Similar for the Nestorians, (extra) Neo-Gnostics, and Sedevacantists; the lore says that the Catholics have been expanding outwards recently, so rationally there should be a bunch of Catholic-controlled counties that are not themselves Catholic. Comancheria in particular is established in the lore as being an expansionist force on behalf of the Pope, but at game start they don't have a single non-Catholic county.
So, I add scattered Nestorians in the north to imply that there
used to be
a number of major Nestorian states that would have likely menaced St Lewis, but they were all conquered a while back and by now the area has been
almost
fully converted.
(Plus the added detail that all of the Catholic counties that were under Peyotist control have all been switched over to Nestorian, implying that the Peyotists annexed them before the Catholics had conquered the Nestorians.)
The added neognostic counties give the Comanche something they can be said to have accomplished for the Pope, namely pushing the neognostics out of the plains and back into the mountains. The Sedevacantist counties are intended to represent the most recently conquered region, where acceptance of St Lewis is still very tentative among the peasants.
And if you're worried that all of these less-reliable counties are going to colossally weaken the Catholics, I've thought of that. Meet the new Sword and Shield of Catholicism: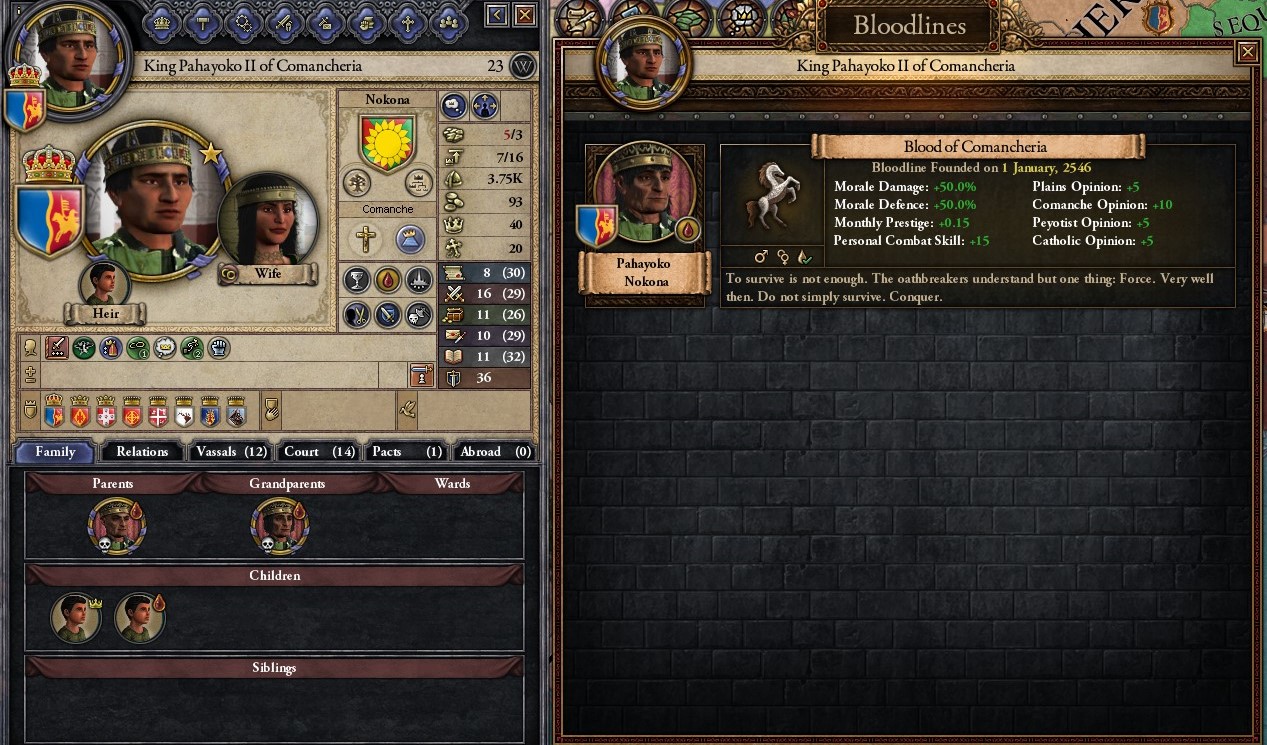 This would be one of those aforementioned bloodlines with specific requirements for it to be active.
​
Fourthly, you may have noticed on that religion map up there that the name for the Voodoo religion has been changed. That's because "Voodoo" is what outsiders call the faith, practitioners call it "Vodou", so it makes sense to me for that to be how it appears on the map. While we're on the subject of Vodou, they have also been made into a defensive religion. This won't affect them much in the Caribbean, but it should make their counties on the mainland a bit less flash-in-the-pan.
To further justify this, I would point to the extensive persecution Vodou practitioners have suffered under various christian regimes that would have very much liked to see them convert. That they are still around, despite having no persecution-free homeland, is a testament to the religion's resilience.
Oh, and there was one more new feature...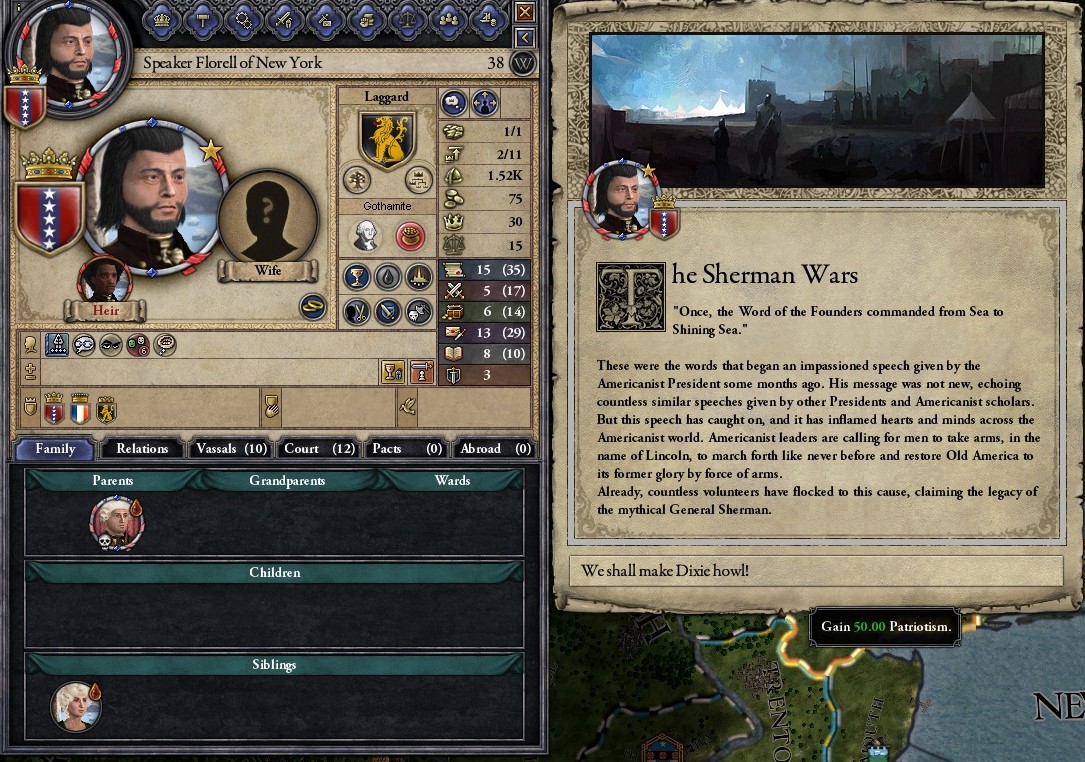 The Americanist Reconquista.