This is my first AAR, so I am probaly going to be quite bad at writing the stuff but hopefully I will get into the flow of things. So with out further ado: Vidin
EDIT: Welcome to the AAR, if this is your first time reading this let me tell you, the pictures
DO
get better, so don't stop reading because of these crappy pictures.
I woke up in my villa a few days after the Catholic Christmas celebration, unsure whether the Orthodox Church celebrated such events so I decided to head to the atrium to see if anyone bought me a gift. It was then that I realised that even if I did celebrate Christmas no one would have bought me a gift.
Look at me
, at thought to myself.
I'm just a small Duke in the shadow of The Roman Empire, I need to expand my influence.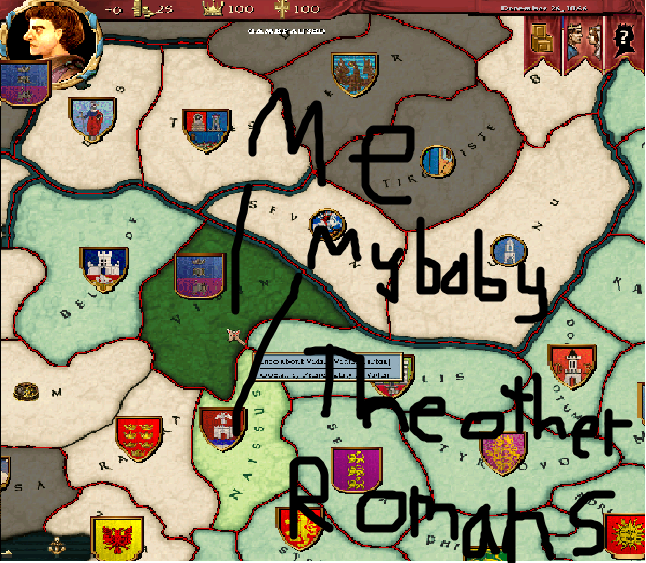 So I began in my conquest for greatness. First I needed to secure my inheritence, and that needed a wife, or advance cloning technolegy but as I was currently researching how to herd cows, I decided making my wive bare a child was the best option. Unfortunately, I was a batchelor at that time (a very, very attractive one may I say) so I needed to arrange a marriage. I turned to my always faithful vassal, the count of Naissus, and asked if I could marry his spymaster, Radicca. Because he is a good boy, he accepted.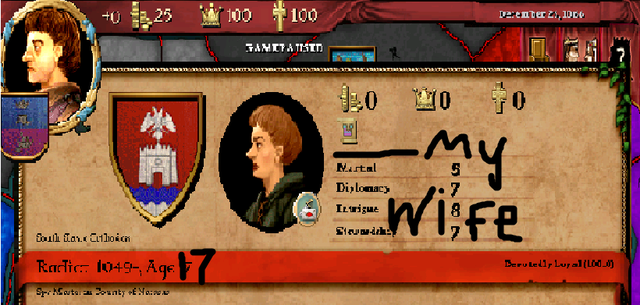 My leige, Konstantitos Emperor of Byzantium, asked if I would kindly muster my forces to continue his foolish war with the Seljuk Turks. Whatever happened to standing armies?
I relunctently agreed, pitying his foolishness to wage such a war (but don't tell him I said that). If I were Emperor, well, someone go and warn the Papacy, actually don't inform the Papacy and get ready for a suprise attack on Roma. But I'm not the Emperor and probaly will never be, a pity.
Comments and constructive critism appreciated.
Last edited: