Thank you for making GSG Immersive Again!
96 Badges
Damn, you must be good. I can barely form Spain, haha
Playing the same game for almost a decade will do that to you too lol. I'm garbage. Some things these people do leave me in awe.
bly08:
Oirat to GH WC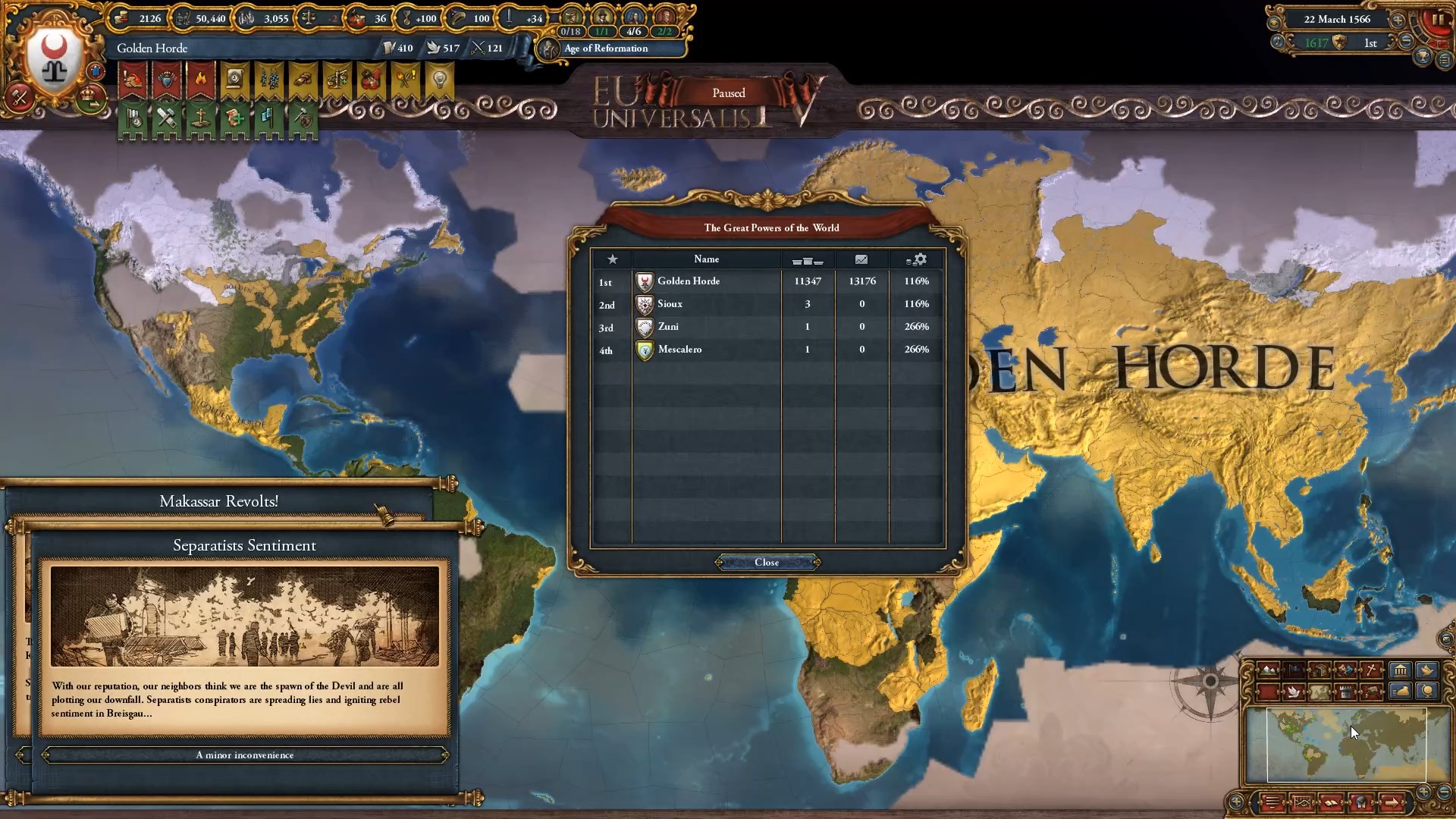 GH ideas with Oirat mission rewards make for the strongest midgame horde ever.
Last edited: