You knew this was coming.
How to take screenshots
Press F11 in game to take a screenshot.
The files will be located in your Documents\Paradox Interactive\Crusader Kings II\Screenshots folder.
Without further ado, let the eternal pissing contest begin.
Here's what I did: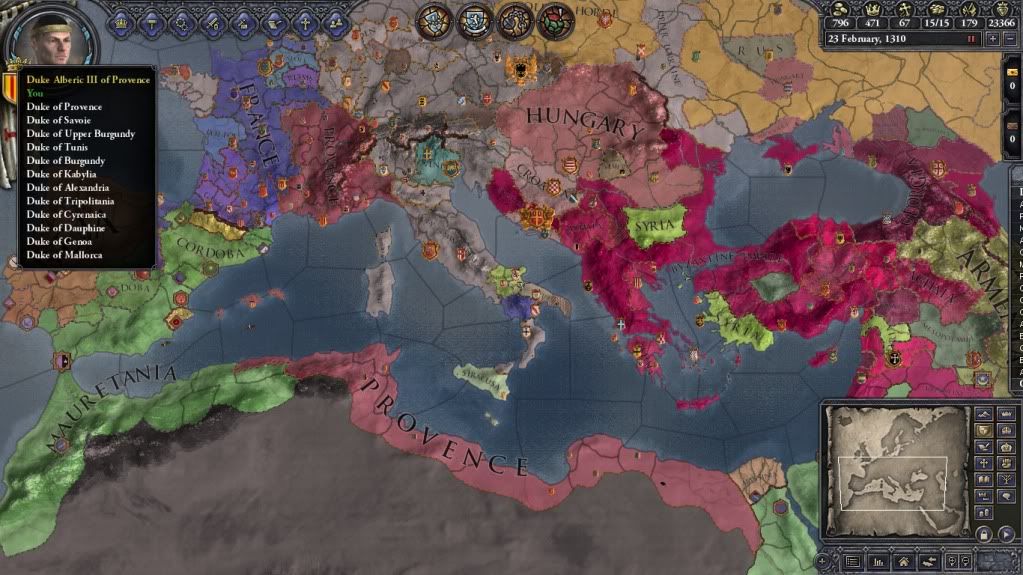 I revolted pretty early from the HRE after gaining the duchies of Savoie and Dauphine, but never proclaimed myself a kingdom. I don't like succession crises. I just kept acquiring land in North Africa and Burgundy until you see the bloated mass before you.
And look at how many provinces I have! Stewardship 21 and 20 Duke/Duchess respectively, plus Gavelkind Succession. My guess is that it can get up to a max of 18 counties held, if you're an Emperor and have those stats.