Hello, The new Patch causes me a big Issue.
Some Rooms are now not any longer connected between doors, and thats a problem for me.
Lets have a look: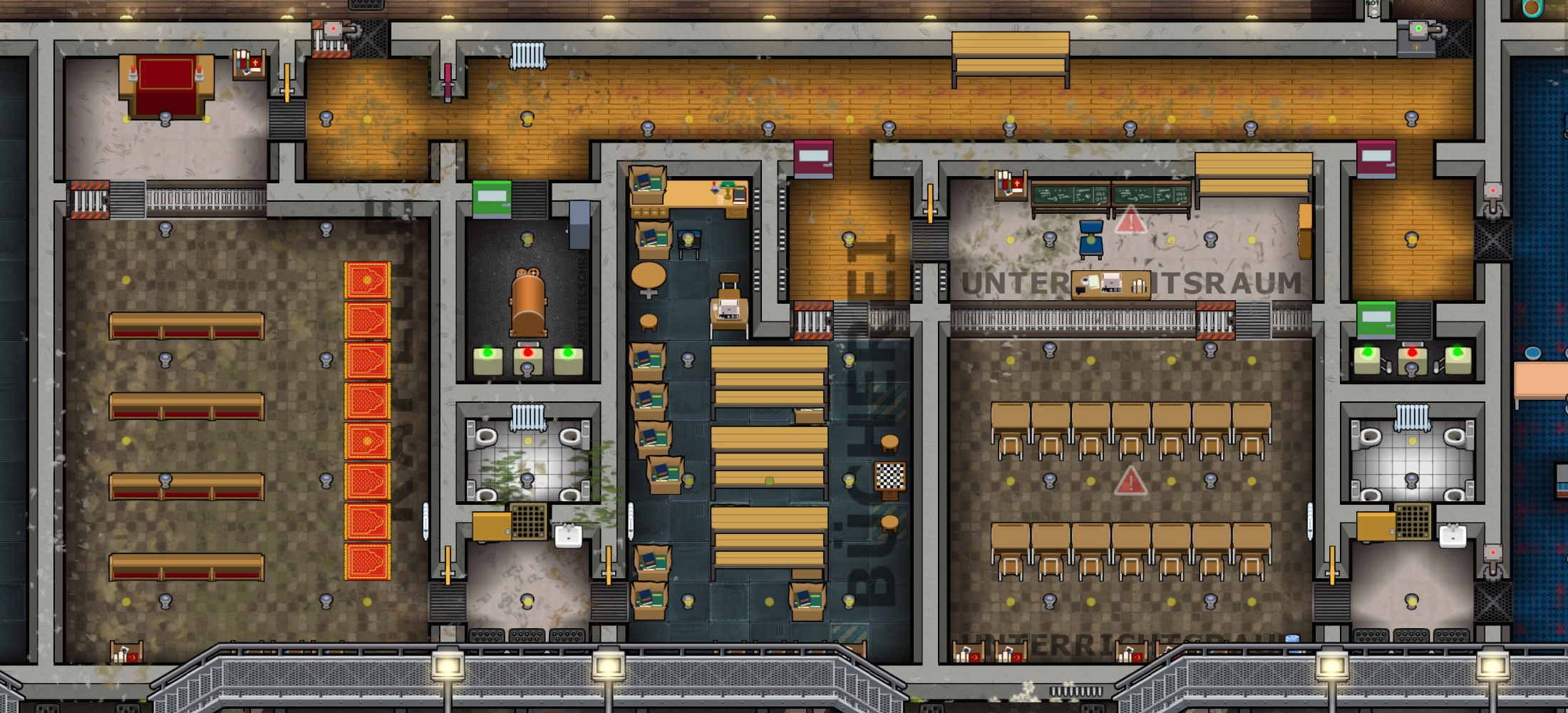 My design is based on "seperate" a room into a "Prisoner-Area" and a "Staff -Area".
ONE Room is dividet by a Wall with a Door. Then its possible to make one half of the Room accessible for Staff only ond the other half for Prisoner.
U can see it in my Chapel and Classroom on the Screenshot.
This System works GREAT so seperate external Staff from the Prisoners. So no External Staff can be killed by Prisoners.
Before
the Patch it worked for all this Roomes.
After
the Patch it doesnt work für the Classroom anymore (U see the Symbol for not working Room in the Classroom on the first Screenshot)
The reason is, that Classrooms are not any longer be connected between Doors. The Roomclassification becomes destroyed with the Door and i have two total different Rooms now.
PLEASE fix this!
And then u can please fix the same Issue by the way for Kitchens and Canteens.
This would make it possible to set Doors in Kanteens or Kitchens to set Toilett- or Washing- or Storrage-Areas to a Room with a Door to seperate it optically.
Example:
Sorry for bad english.
I hope i could explay my Problem.
Greets
Kazahara Khan
1
Reactions: