8 May 1941
Operation Punishment (Unternehmen Strafgericht) – The Battle
The border battles lasted just several hours. Ljubljana and Zagreb were taken on 14 May. Yugoslavian border guards were taken prisoners. The rest of the army retreated South.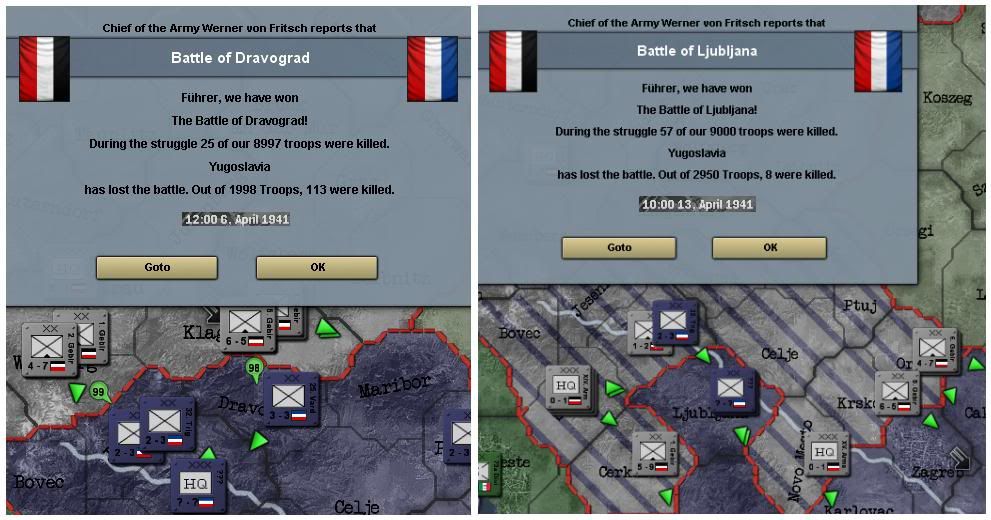 The second Yugoslavian defensive line (Split - Sarajevo - Beograd) was reached by 25 May.
British armoured division landed in Split, but it was subsequently pushed from Split and beaten at Sinj and subsequently surrendered at Prozor. Split was taken on 30 May. On 1 May, Germans entered Sarajevo.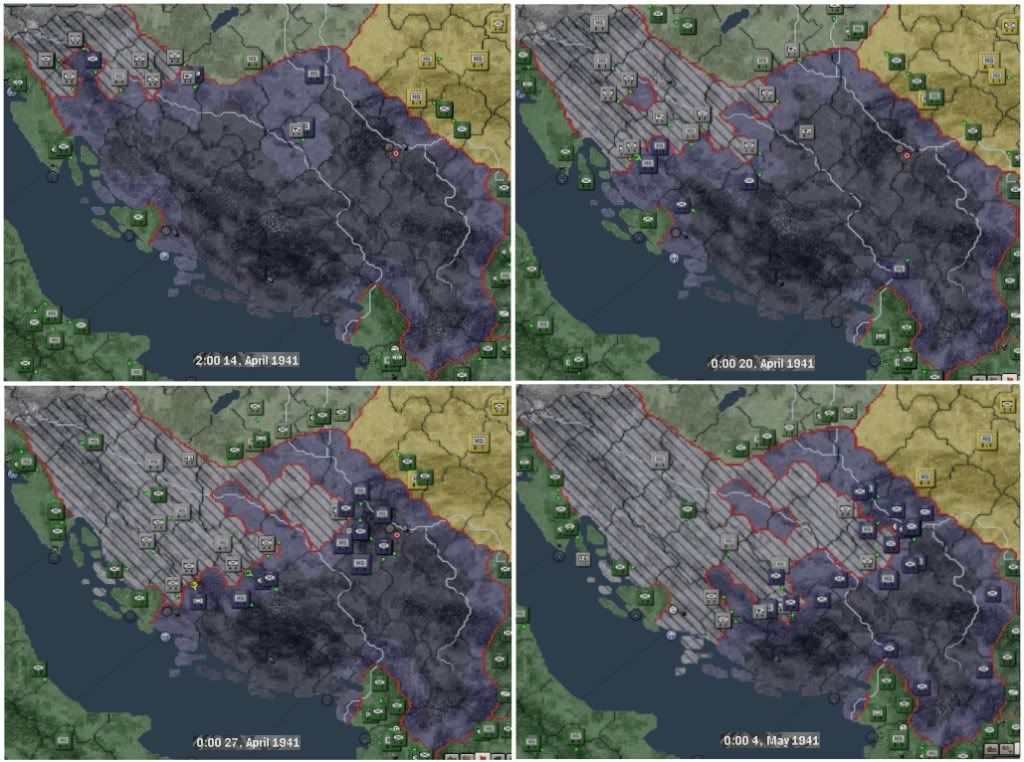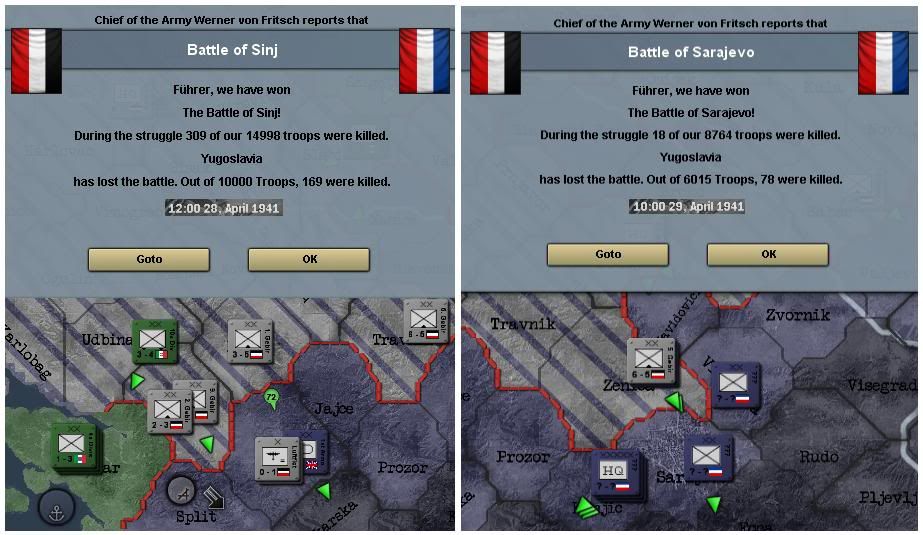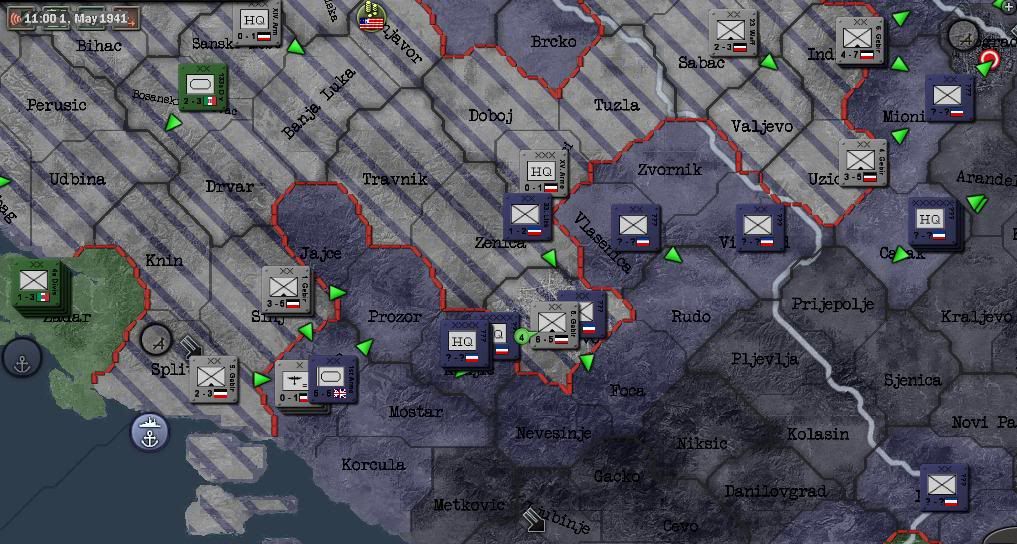 At the same time XV. Armeekorps approached Beograd. Yugoslavian defences around the city were strong but Luftwaffe started bombing of the Yugoslavian positions before XV. Armeekoprs arrived, which helped to weaken defenders' moral. Nevertheless, the battle of Beograd lasted about 2 weeks.
Beograd was taken on 7 May and Yugoslavia surrendered on 8 May.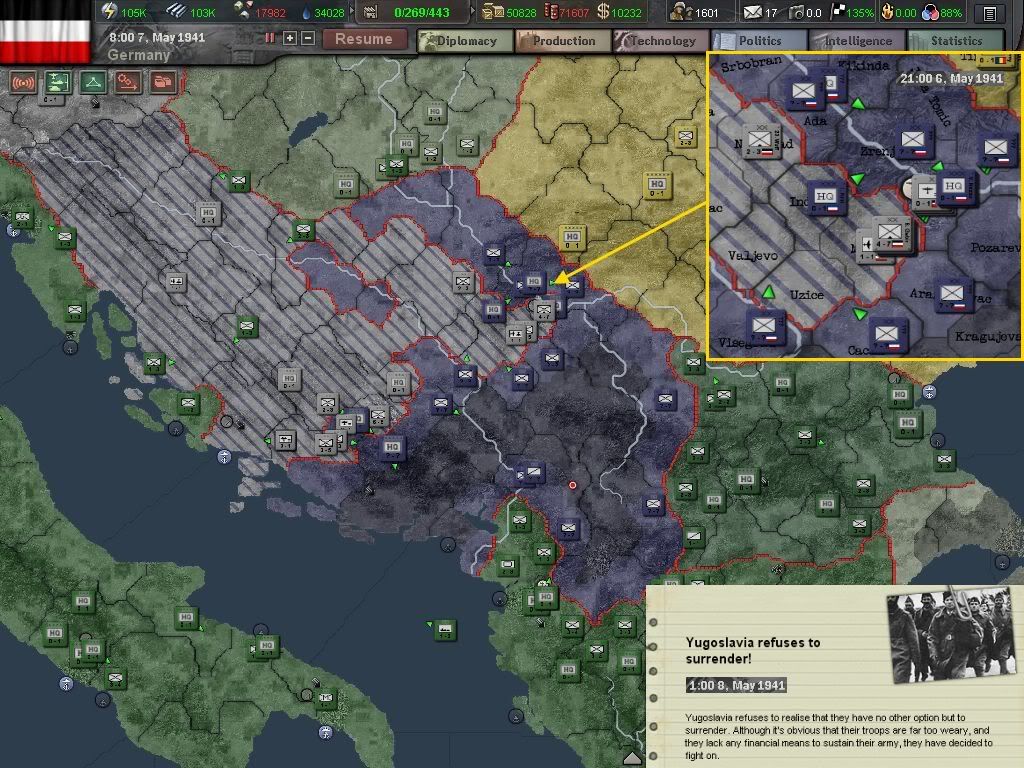 Naval Battle - The Battle of Eastern Biscay Plain
This was the second engagement the Battleship Bismarck ever participated. During the first one she engaged British aircraft carrier but suffered heavy damage and had to retreat.
The second engagement was much more successful. The battleship sunk several British destroyers and battlecruiser Renown.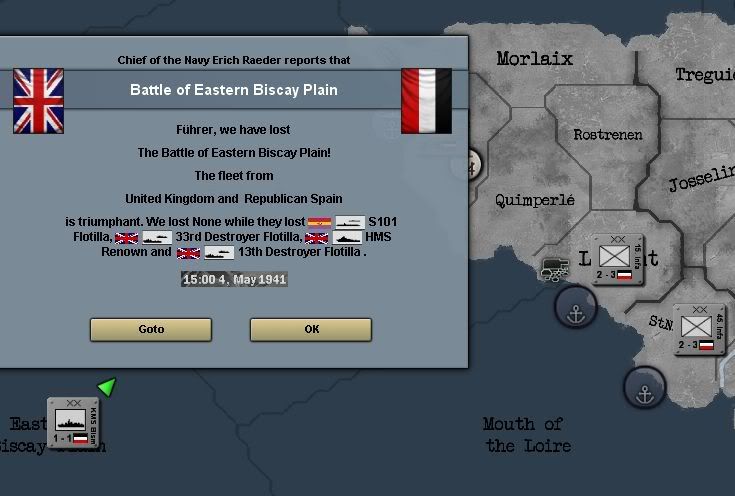 Last edited: