It is the Middle Age, a time of war and turmoil, the time of Crusader Kings, the time of lords leading their vassals and allies to battle... so why then are they dressed in the finest of silks, despite leading a grizzly campaign against the heathens in the Holy Lands?
This extremely tiny and simple mod aims to correct this! Now, whenever a character is leading an army, they will don the armor of their respective culture, marching into battle as a true warrior lord should! But don't worry, lords will still display the signs of their rank despite this, wearing their crowns, circlets and other regalia atop their armor.
Version 1.00
Compatibility:
Works with
1.04c
, untested for other versions, but should be fine.
Special thanks:
- Wiz, creator of
CK2Plus
, for giving me the original idea for this mod.
- CyberSpyder, creator of
Gameplay Tweaks Mod
, whose mod contained the bit in CK2Plus that gave me this idea.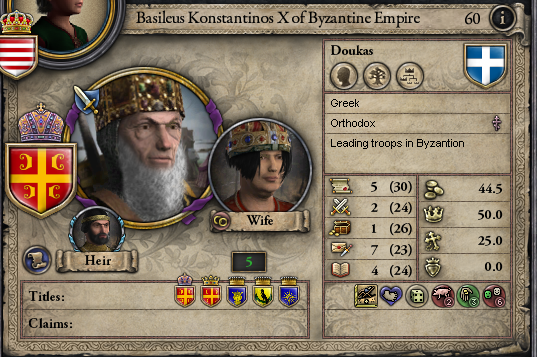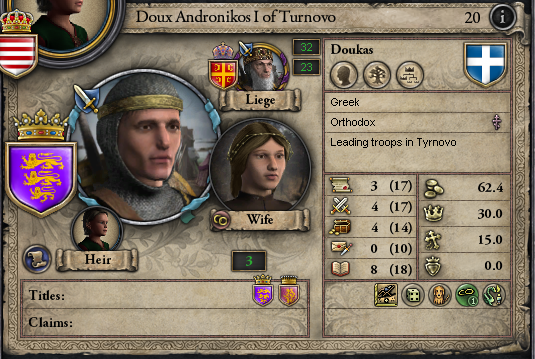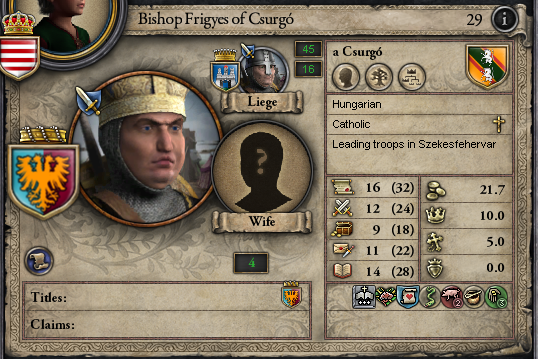 Last edited: