Seven Years War: 1756 - ...
In the course of the great army reform, Maria Theresa, Archduchess of Austria, Queen of Hungary and Bohemia the Holy Roman Empress, increased the number of troops three times and changed taxes to guarantee a steady annual income to support the government and military. The Austrian and Bohemian chancelleries were combined into one administrative office, and the centralization strengthened the economy.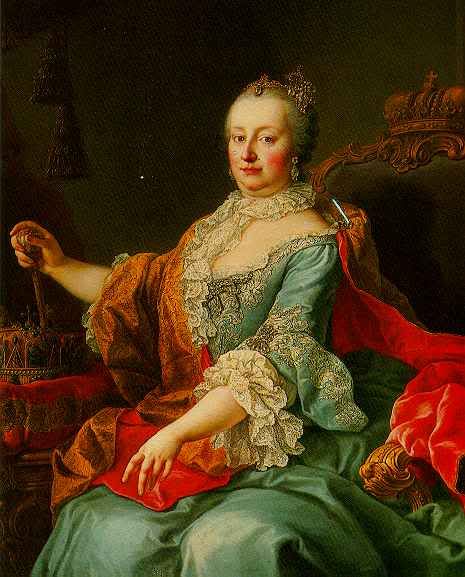 Following the advice of the state chancellor, Wenzel Anton von Kaunitz, she allied with Russia and France. In 1752, Austria established the first worldwide military academy, and in 1754 an academy of engineering science.
When Maria Theresa felt her army was strong enough, she prepared to attack Prussia in 1756. However, Frederick II attacked her first, invading Saxony, another ally of Austria, beginning the Seven Years' War.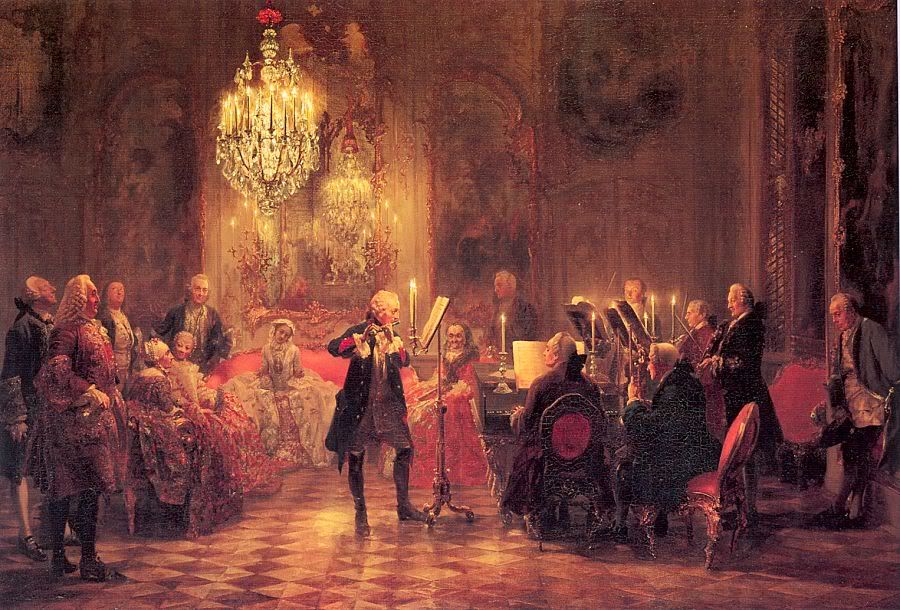 At the outset of this war, Joseph Martin Kraus was born on January 27, 1756, in the city of Salzburg, the capital of the independent archbishopric of Salzburg, which today is part of Austria, to Leopold Kraus and Anna Maria Pertl Kraus. He was baptized the day after his birth at St. Rupert's Cathedral.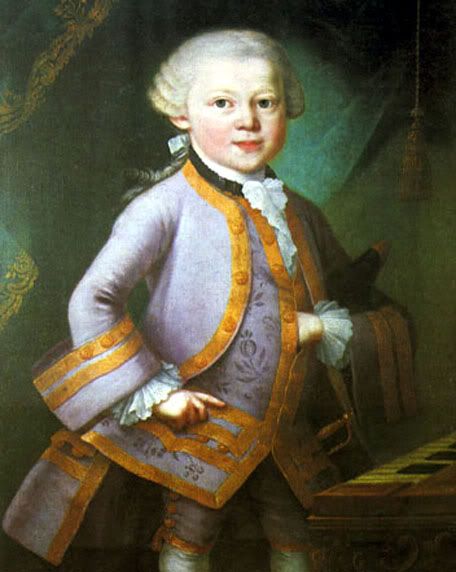 Kraus musical ability became apparent when he was about three years old. His father Leopold was one of Europe's leading musical pedagogues (excellent teachers), whose influential textbook "Essay on the fundamentals of violin playing" was published in 1756, the year of Kraus birth. Joseph Martin received intensive musical training from his father, including instruction in clavier, violin, and organ.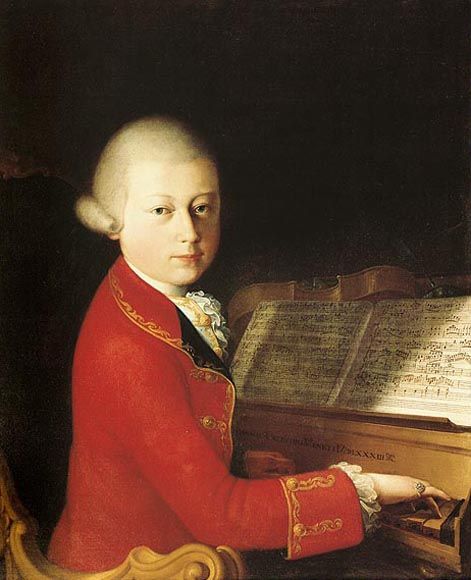 During his formative years, Kraus completed several journeys throughout Europe, beginning with an exhibition in 1762 at the Court of the Elector of Bavaria in Munich, then in the same year at the Imperial Court in Vienna. A long concert tour spanning three and a half years followed, taking him with his father to the courts of Munich, Mannheim, Paris, London, The Hague, again to Paris, and back home via Zürich, Donaueschingen, and Munich. They again went to Vienna in late 1767 and remained there until December 1768.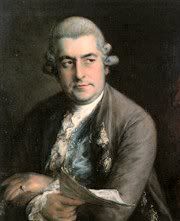 During his trips, Kraus met a great number of musicians and acquainted himself with the works of other great composers. A particularly important influence was Johann Christian Bach, who befriended Kraus in London in 1764-65. Bach's work is often taken to be an inspiration for the distinctive surface texture of Kraus music, though not its architecture or drama.
Last edited: