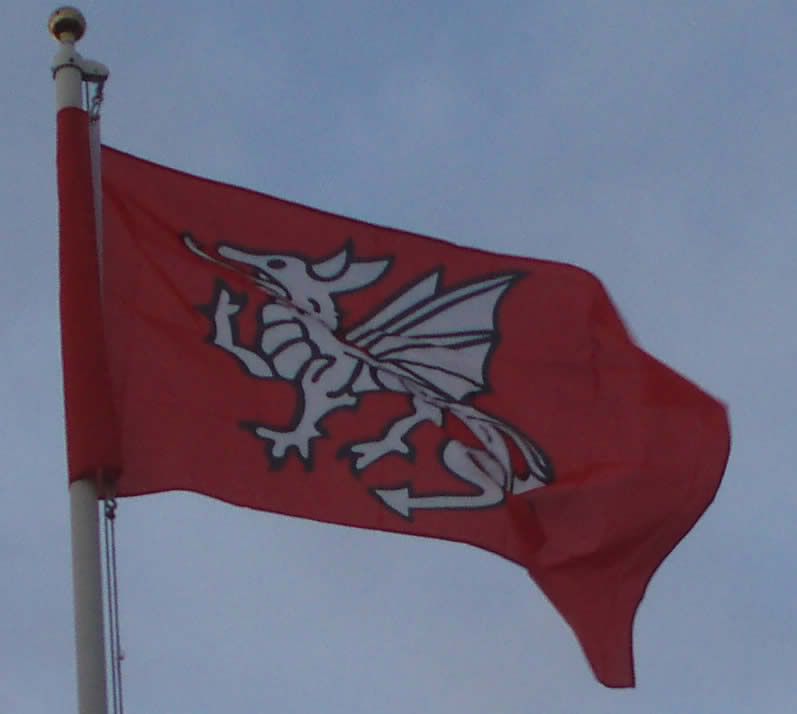 Welcome.
Ck2 is out and the game is brilliant. Probably the best Paradox has ever made.
But some things are missing. Especially for those of us who love alternative history.
Well what if the Anglo-Saxon Kings would survive and defeat the Norman and Norse invasion?
For those of us who would love the challenge and to play on as the House of Godwin (or any other Anglo-Saxon Dynasty) I created this mod.
Much of my work was based on the great mod Before the Conquest by Veldmaarschalk for ck1. Big thanks to him for letting me use his data.
Features:
- New Earldom Set-up
ver. 0.2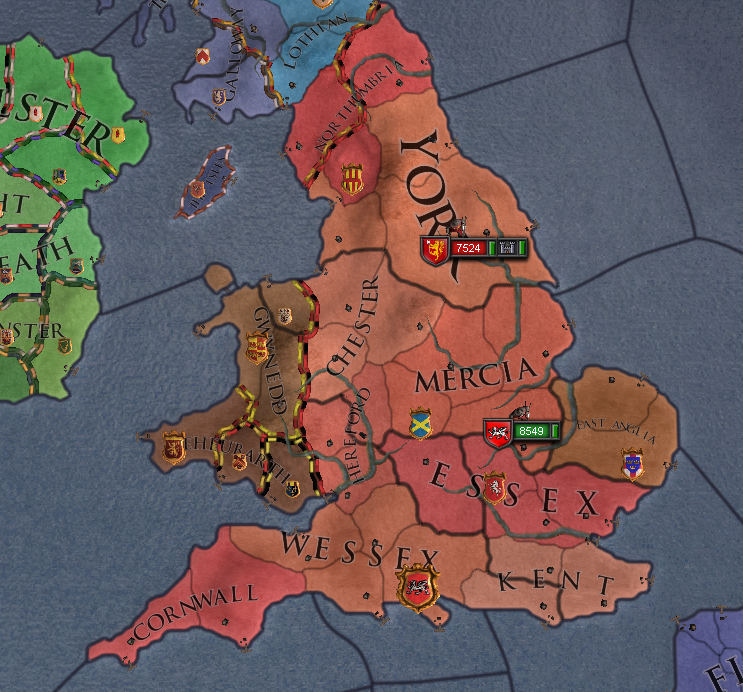 - New Flags for the Saxon Lords and Filled in history Files
(Paradox did the work for me mostly, most of the characters are already in the game)
To-Do:
- Finish History files for All the Earldoms
- Finish localization files and culture files
- Any other small changes
Change Log:
Ver 0.2
- Earldom set-up (based on Olaf's)
- New Earldom (Chester)
- Ownership of provs at game start (also based on Olaf's)
- Created new CoA's for all Earldoms and the Kingdom of England
- New Localization names (based on the info in the thread)
- Included Orinsuls changes to Saxon culture (not all)
- Includes parts of knuckey Cornish Mini-Mod
- some minor changes here and there
Download Link:
Version 0.21 made by SirDraco (unofficial and no changelog)
Link
Version 0.2
Link
Version 0.1
Link
Install:
Install it by unzipping it in your /ck2/mod/ folder.
Don't forget to select the mod when starting ck2 up.
Credits:
Olaf the Unsure
Orinsul
SirDraco
Maleficus
knuckey
Manse Kim
Kevyinus
Wyvern
the_hdk
All comments are welcome. Just don't be too harsh on me
Last edited: