Princeps Walliae
19 Badges
The medieval era is nearing its end, and the world is undergoing considerable change. In Europe, the grip of medieval thought is loosening within the Italian Republics, as groundbreaking discoveries and rediscoveries are made. Interest in Europe's Roman heritage is growing once again, which is introducing floods of radical ideas. Advancements in architecture, philosophy, art, politics and even language are all happening at an alarming rate. Meanwhile, in the east, the last great Mongol conqueror, Timur, has carved out a huge empire for himself, sending the Golden Horde into chaos and threatening other great Muslim powers with destruction. Both the Ottomans and Mamluks are under attack from the Timurid forces, as he shows no sign of stopping his rapacious conquests. It would take death itself to put an end to that man...
At long last, Beginning of the End is available for you to try! If you want to read more about it, Dev
Diary #000
explains the vision for the mod, and the subsequent diaries set out the vision for many different areas of the map. Here I will explain the contents of the mod available so far and what to expect over the coming weeks. (If you just want to download the mod, skip to the end!)
Over half of the map is playable, including, probably most importantly for most players, the entirety Europe and much of the Near East. The map below shows all the provinces (in red) currently selectable on the character selection screen (obviously theocracies and regular republics are still unplayable). As you can see, there is plenty available!
Below, you will find screenshots of various parts of the map with links to associated dev diaries where applicable.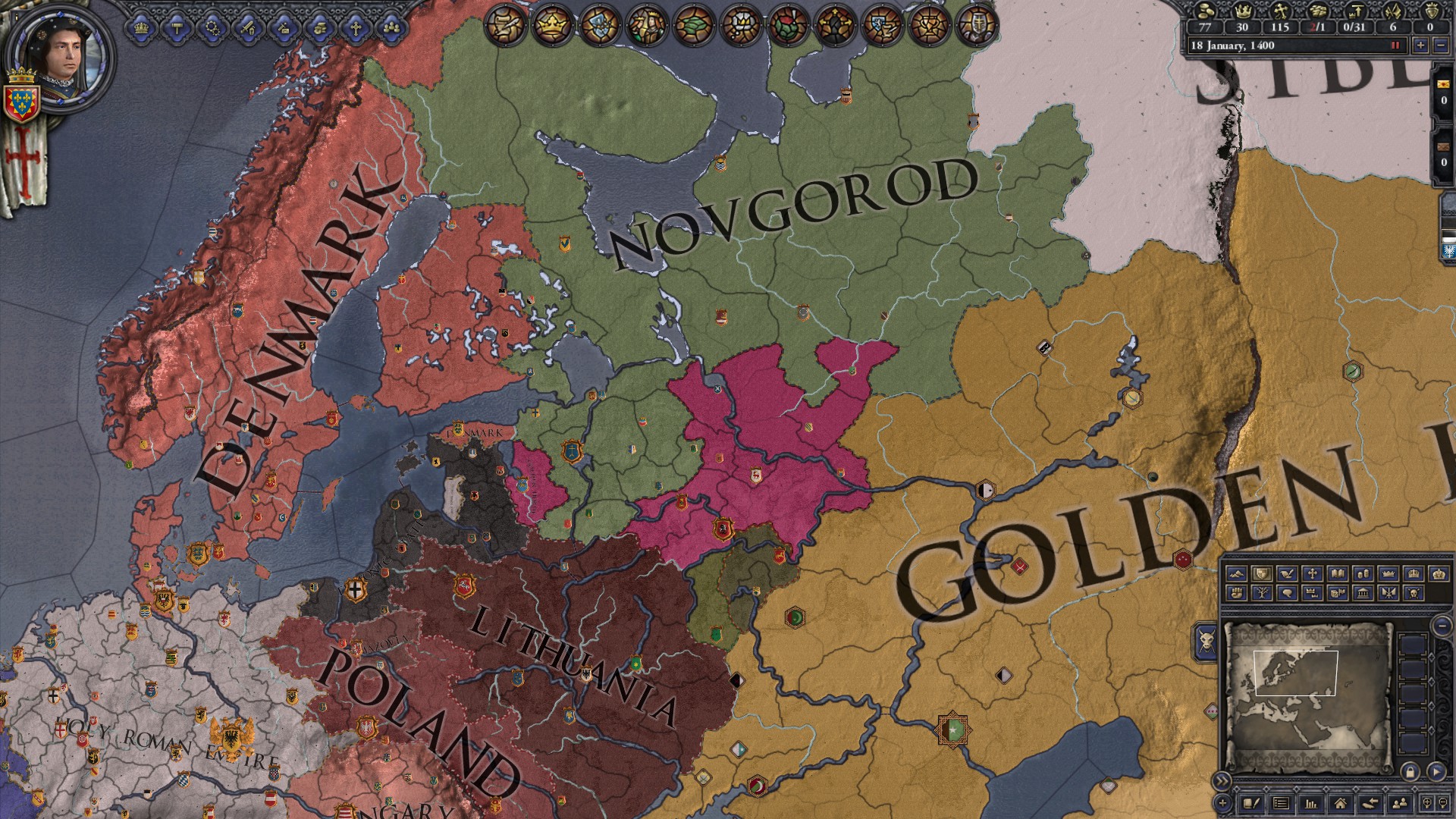 Embracing the Renaissance gives rulers access to unique Renaissance events and decisions
Currently "Commission a Classical Portrait" is the only unique Renaissance decision, but more will come!
Different portraits grant different effects. For example, the portrait of Archimedes gives 0.1 prestige/month, +1 learning and +15% technology growth
Some flavour when the influence of the Renaissance is strong enough within a state
Over the coming weeks, we will continue to fill out the map, as well as adding more content for the Renaissance! I look forward to hearing some feedback for this initial release of the game! We also have
a subreddit
, for those of you who would prefer to discuss the mod there.
DOWNLOADS:

The mod is available on
Nexus Mods
and the
Steam Workshop
3

1

1
Reactions: