v0.2.0 for Marius Update 2.0.*
What does the mod do:
-
Tries to combat border gore in most areas of the map
- Changes map borders in various areas and regions adding smoother borders and more natural borders on rivers and mountain chains, etc. adding more historical borders.
- Changes most regions and adds a few historical regions like Noricum in the Alps, Dacia Felix, Sagarthia (in Iranian Plateau), Indike (Indus Area) and others (more to come)
- Makes most uninhabitable provinces colonizable in areas like Arabia, Punt Desert, Caucasus Region, Persia, Hindu Kush, Ferghana, etc. Soon Himalayan provinces will be integrated too
- It tries to better integrate most deserts (except the big ones like Sahara and Arabia) into a certain empire's borders (mostly for human players)
- Gives opportunity to the player to build more historically accurate and historically plausible empires with less fragmented borders
- Adds historical names to newly integrated (ex deserted) provinces and integrates them into regions
- Changes some names of existing provinces with historical accuracy in mind (ex. Assyria to Mesopotamia and Mesopotamia to Babylonia)
- Changes some faction colors - Carthage is now white and Egypt Golden/Light Brown
- Minor changes to ownership of provinces between starting factions
- Many other smaller changes to the map
Plans for the future:
- Tweaks to the A.I. with regards to a more 'natural' or historical conquest
- Tweaks to the A.I. in general so it prevents blobbing and border gore in general
- Future changes to the map and provinces/regions with historical accuracy in mind
European provinces:
Egypt and Arabia:
Central Map:
Persia, Bactria and the East:
Roman West:
Roman East:
Eastern Border with Parthia:
Euphrates border with Osroene and Mesopotamia:
Historical Rome circa 1st century A.D.
Conquest of Armenia and Mesopotamia by Rome:
Atlas Rome:
Greater Bactria with all northern provinces habitable:
Greater Parthia:
Even Greater Parthia with Indus Valley conquered: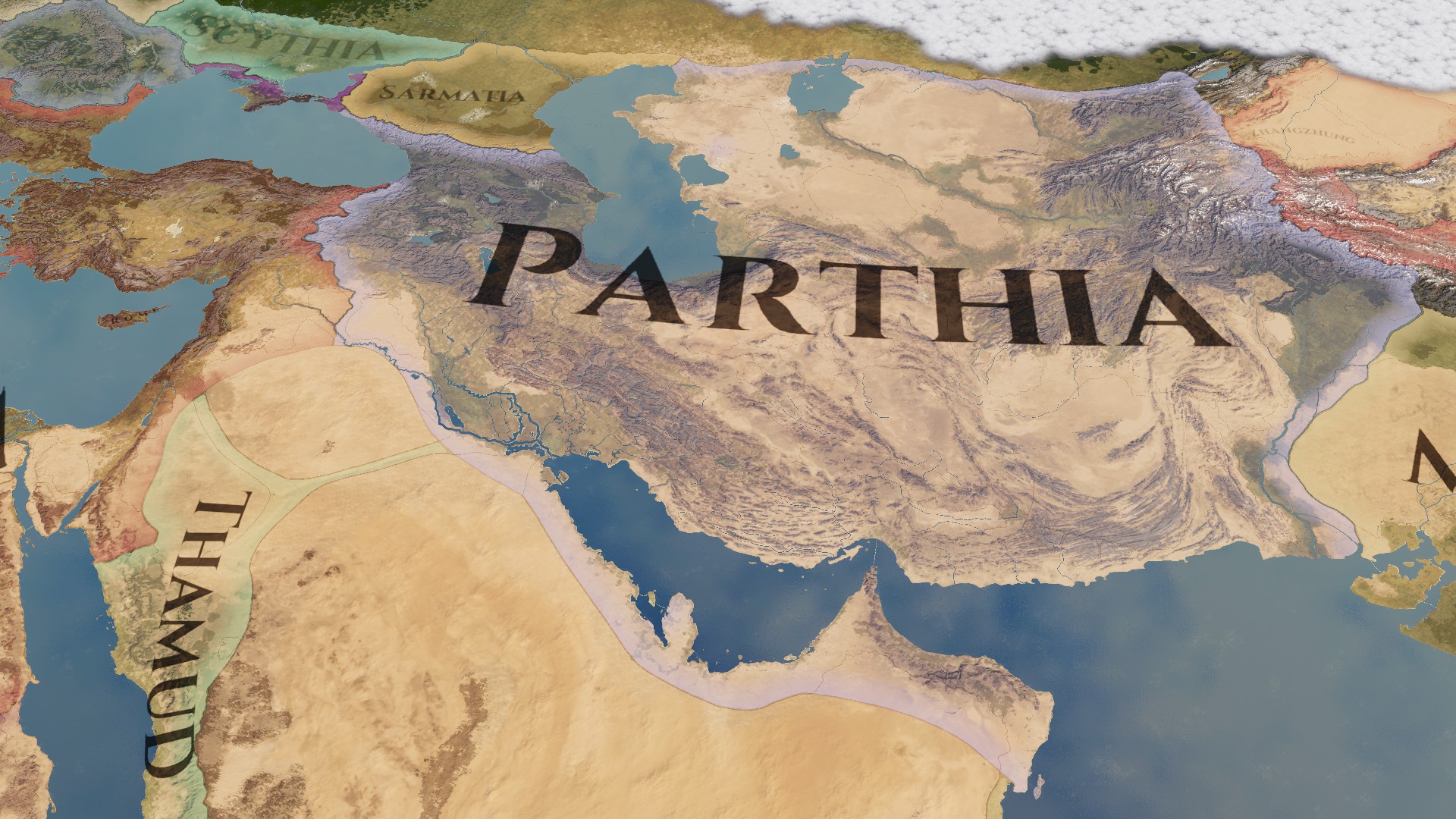 Egypt:
Carthage:
River border in Hispania:
Maurya's northern borders:
Old version (0.1.0) Download link
New Version (0.2.0) Download link
Steam Download
Installation Guide:
1. Download from the link above (will soon upload it on Steam)
2. Remove any old version of the mod
3. Extract the archive to: C:\Users\ouruser\Documents\Paradox Interactive\Imperator\mod
4. If there is no 'mod' folder, create one yourself
5. Run the game, enable the mod from plasets and enjoy
Compatibility:
- Should be compatible with most mods as long as they do not change the map
Tips:
- If you want to build good looking empires take a look at province and region map modes and make an idea of what you want to conquer and how
- Don't expect the A.I. to build decent empires in this state of the mod. The A.I. isn't touched yet. This is intended for the human player to build his/her sexy empire
- Take a look at rivers as some of them give an option for decent looking borders
If you want to help:

- I need help with tweaking the A.I. - this is the most important step I aim to take next. Trying to 'guide' the A.I. into more historical or plausible conquests. perhaps making the A.I. focus first on some areas of the map depending on country. Example: making Rome A.I. focus on lands West of the Rhine, South of the Danube, Armenia A.I. focusing on lands south of Caucasus, Maurya A.I. focusing not so much on conquering Persia every game, etc.
- Event writers - as they make my head hurt
Last edited:
8

4
Reactions: