Future Battle Bishop
On Probation
53 Badges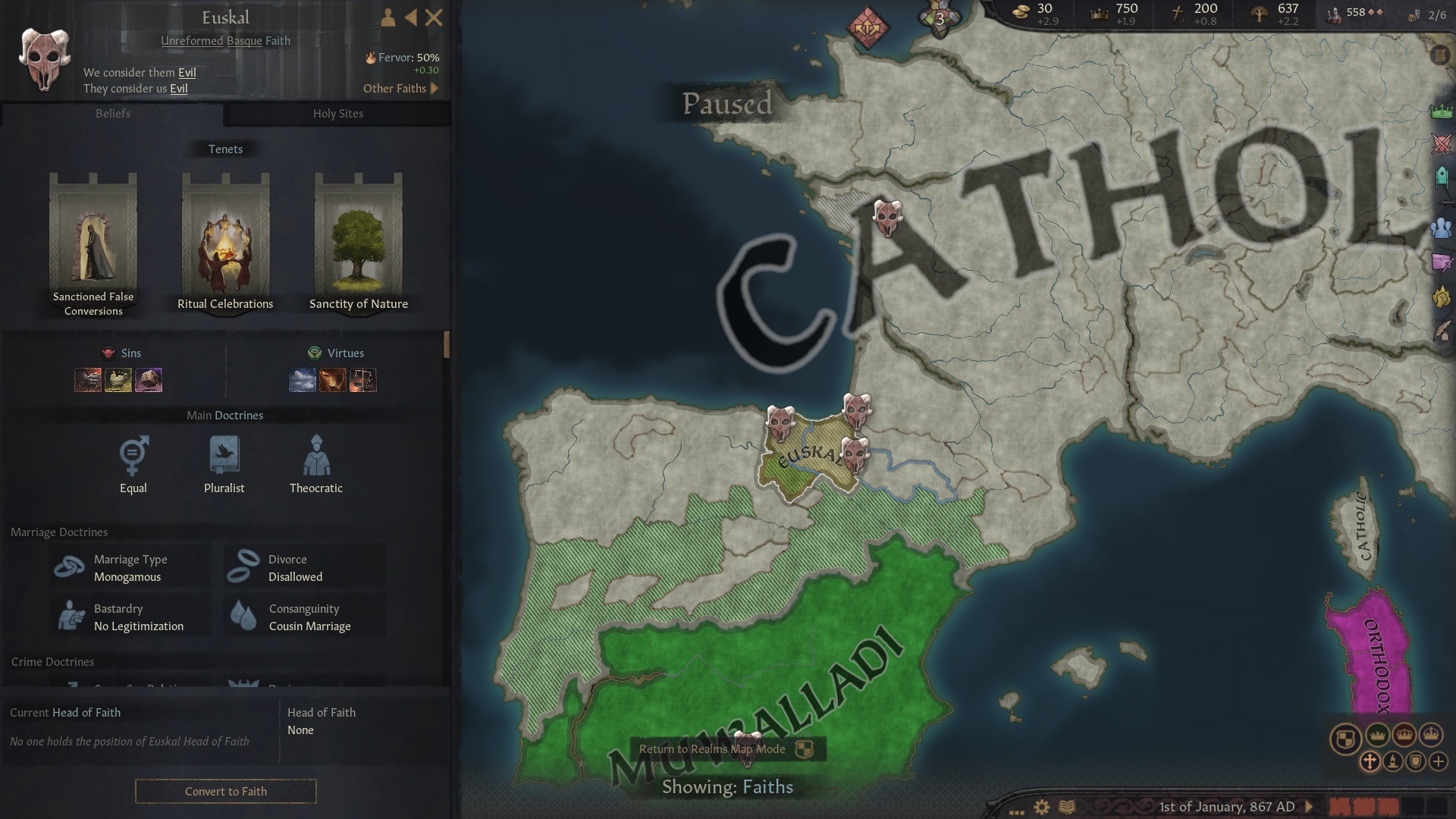 This mod adds the Basque pagan faith to CK III, which I've called Euskal. It's slightly convoluted as to what best to call it, and native Basque sources are very difficult to interpret, but I've followed Paradox's lead in not wishing to name religions after cultures, so whereas the religion group is called Basque the actual faith itself is not. For those of you don't know, Basque paganism is a fascinating and unique syncretic religion which was the native faith of the Basque Country throughout the CK III time period and potentially into the 16th century. It slowly adapted to elements of Christianity over time, and today exists as a sort of mythology wrapped around the Basque national identity. It was heavily focused on witchcraft, tricksters, tales of giants and serpents, and the belief that the forces of nature were controlled by various gods whose actions had to be kept in check in order to avoid calamitous storms.
As well as vanilla, this mod should be compatible with any mods that don't add their own Basque religion group, so it'll be fine with most general balance and gameplay mods.
Steam Workshop:
https://steamcommunity.com/sharedfiles/filedetails/?id=2335975673
"Basques practice an ancient chthonic faith based on synthesis with nature, outdoor rituals, mythical creatures and witchcraft. Once fiercely anti-Christian, many now rely on oral tradition and worship their old gods in secret."
I hope it's of use/enjoyment to some of you.
5
Reactions: