Warning, this will not make sense. It will make slightly more sense if you read the latest post (and hopefully the full thing) of this AAR. Even then, your results may vary.

Somewhere in the Duchy of Bavaria
Dec. 26, 1066 AD.
Random Peasant #5268 was packing it in after a long day of doing whatever peasants do. Which included being oppressed by Random Official #3214, who he was carrying on his back.
Then the sky split open, and in a hail of rocks, metal, and suitcases, a titanic metal montrosity still trailing bluish electricity smashed into the ground and plowed through two cows and a chicken.
Needless to say, this caused them to empty their bowels.
Then a door swing open from the side of the hulking metal thing, and a snappily-dressed man and a frizzled, wide-eyed younger man stepped out.
SD Man: Hail, citizens! Could one of you direct us to the Duke's castle?
The shaken Official whistled to his carriage driver, who drove the carriage over.
Official: T-take these guys to the Duke, now!
And they were on their way!

The Duke's Castle
Jan 1, 1067
Duke: And what is it you wanted, sirs?
SD Man: I and my aide here seek admittance to your court, Your Dukeness.
Duke: Mhm. And what do I stand to gain from this?
SD Man: I am a powerful and wise holy man, your lordship. (Here, the record states the aide collapsed in a fit of heavy coughing)
Duke: Sure you are. Guards! *The guards surrounded the two*
SD Man: Wait! You doubt my power?!
Duke: Yes. Do you know how many 'holy men' I get a week? We had to build a whole new dungeon to hold them all! Take them away!
SD Man: STOP! I can prove my power!
With that, the man ripped off his own left pointer finger.
Coutiers: *gasp*
SD Man: BEHOLD!
As he held his left hand high, a mighty blue flame sparked to life from the stump on his hand.
Duke:
The man lowered his hand and the flame died. With a quick movement, he snapped the finger back into place.
SD Man: What do you say, your lordship?
Duke: W-welcome to the court of the d-Duke of B-Bavaria, Sir...
SD Man: Ludwig. Ludwig the Second.
DUN DUN DUN...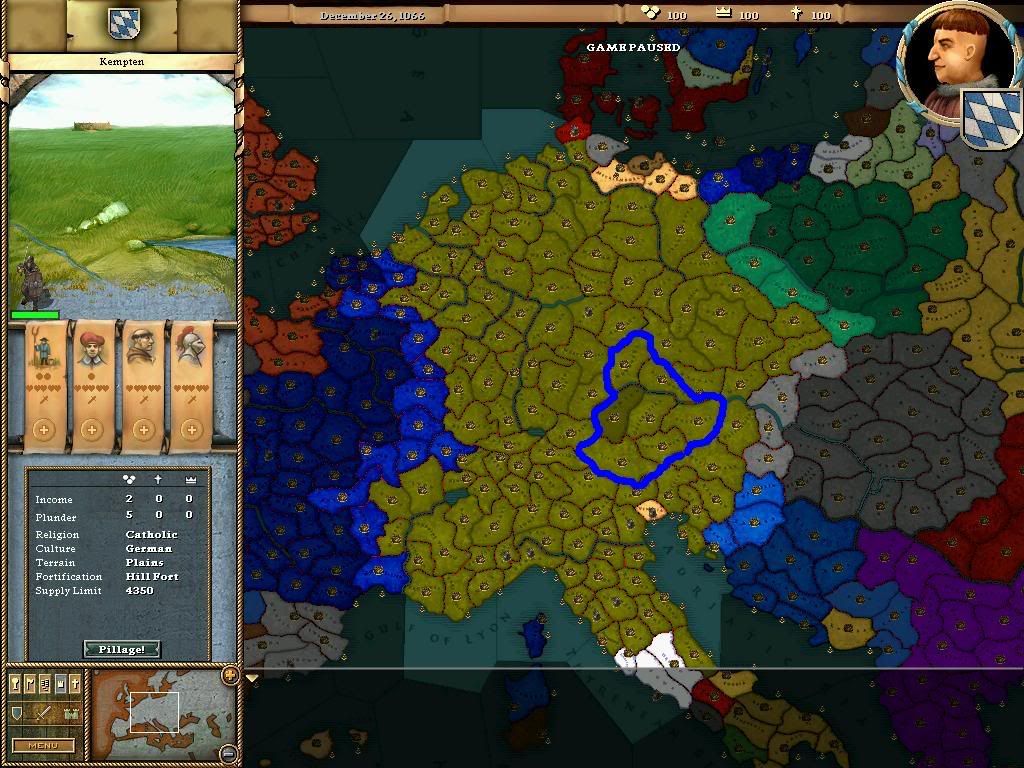 Central Europe, CK, Latest Beta Patch
Bavaria and her vassals outlined in blue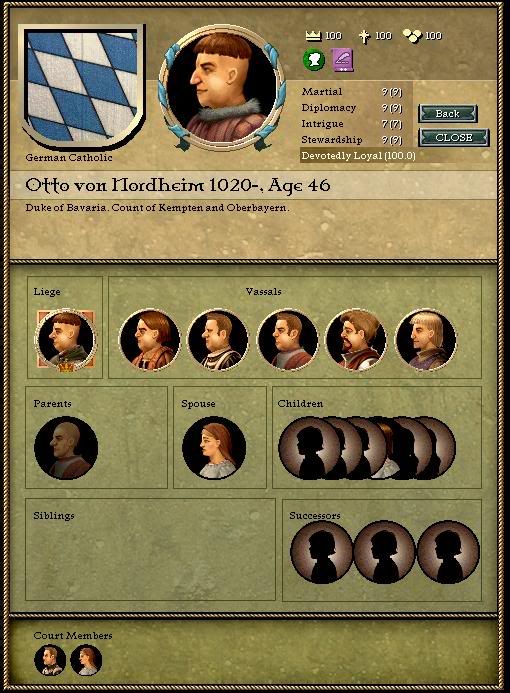 The Duke of Bavaria