I can just type whatever I want here?
41 Badges
Table of Contents
Chapter 1
Chapter 2
Chapter 3
Chapter 4
Chapter 5
Chapter 6
Chapter 7
Chapter 8
Chapter 9
Intermission
Chapter 10
Chapter 11
Chapter 12
Chapter 13
Chapter 14
Chapter 15
Chapter 15.5
Chapter 16
Chapter 17
Chapter 18
Chapter 19, Part 1
Chapter 19, Part 2
Chapter 20
Chapter 21
Chapter 22
Miskatonic University, Class of 1836
As so much has been lost in recent years, I have felt compelled to write my own complete account of the history leading up to this moment. I only hope that this information will be of some use to someone of a future generation.
I suppose there's no more logical place to start then January of 1836, the dawn of the Republic of New England. At the time, nobody understood how Johnathan Napier managed to convince Andew Jackson and the 24th United States congress to allow New England to secede and form its own nation, but I have developed a compelling theory in the intervening years.
Of course, at that time, I was deep in my studies at the Miskatonic University at that point, and did not entirely understand our fledgling nation's place in civilization, or civilization's place in the universe until after I graduated.
I still remember President Napier's graduation speech as my first moment of looking out of the world before me. For historical context, I have reproduced it verbatim:
"Congratulations class of 1836! You are the first ones to make it out of the brand new Miskatonic University, and the first class of any university to graduate into the free nation of New England! I expect great things from you, but I know you'll rise to the challenge. Right now, I'm looking at the businessmen and engineers who will turn our industrial core into the backbone of the world economy!
I'm looking at the scientists and artists who will come up the innovations that will define the future!
I'm looking at the politicians that will lead our country into the new age!
I'm looking at the administrators that will manage our new nation!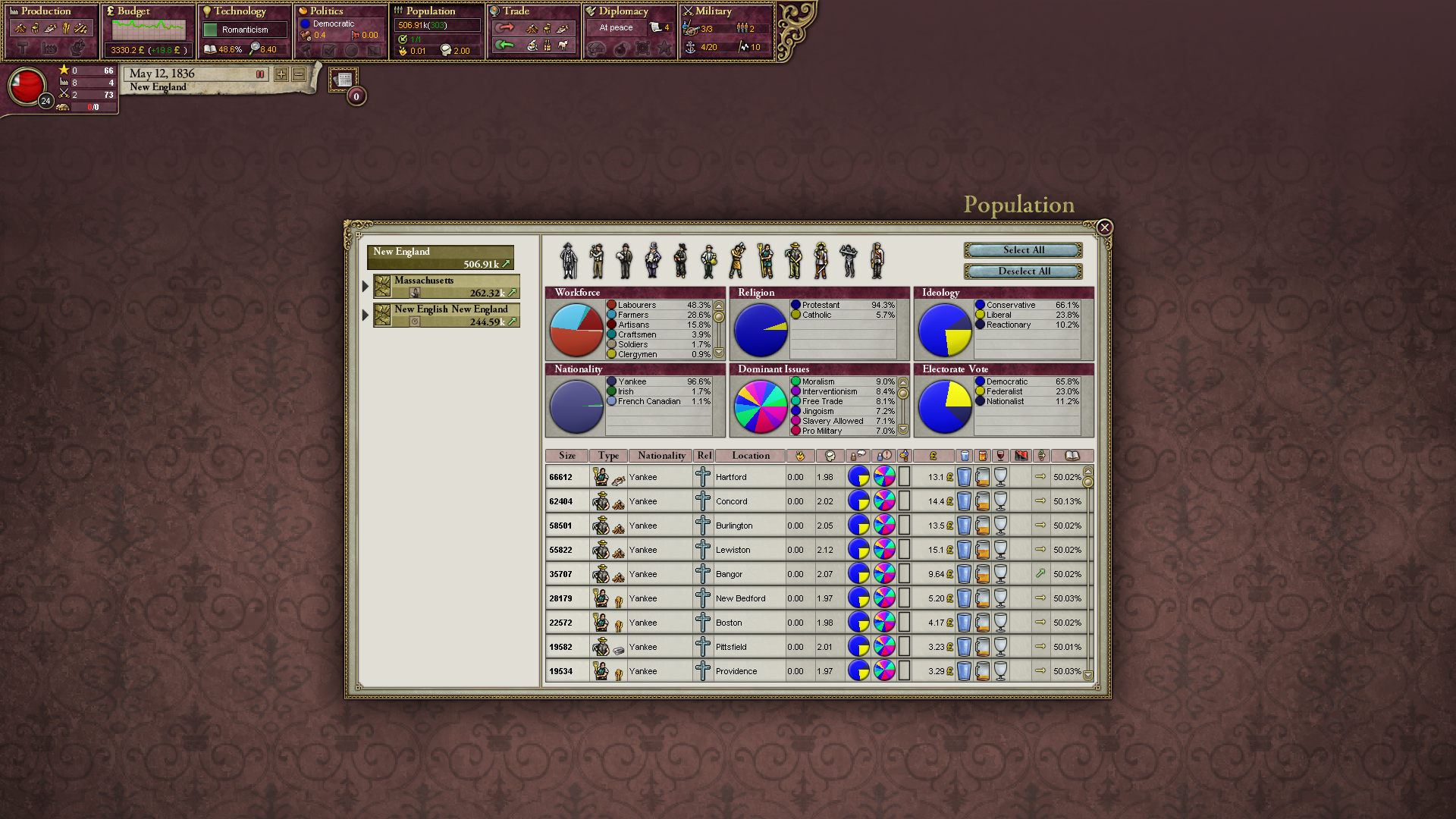 And I'm looking at the diplomats that will manage our delicate relationships with out neighbors!
Right now, I am looking at the future of New England!
I can't wait to see the greatness I know is in each of you!"
At the time I did not realize how vitally needed the talents of myself and the remainder of the class of 1836 would be over the coming decades.
I also failed to realize the importance of an event that occurred only a few days after my graduation. A few members of the Department of Ancient Religions returned from an expedition to war-torn Mexico telling stories of an obscure cult practicing rites unlike any they had ever seen. It would take years before we would understand the full import of what we were seeing.
Last edited: