While the gameplay of Crusader Kings is great at creating a medieval atmosphere, with all chaotic developments of a huge number of competing dynasties, I'm starting to find the graphics a bit too cartoon-ish. So, I've begun modding the graphics files with medieval images I've been finding in various places, to make the Crusader Kings actually look like it's set in the 11th to 15th centuries!
To start with, I've put up here the modified Province Banners, the little men that show you the relative power levels of the different groups in your province. Here are what they look like together when they all get medieval: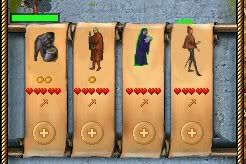 Here are the event, action and province background images. There are two sets, a Latin one, to use when you play Catholic countries: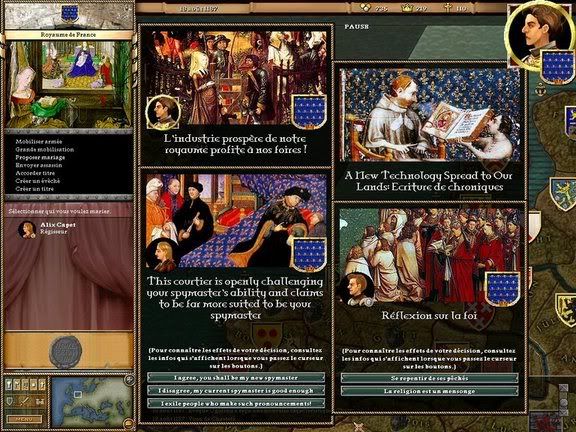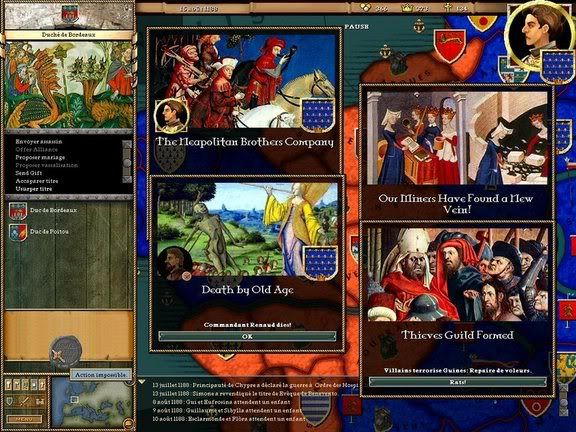 And an Orthodox one, for when you play Byzanitum, Russian principalities, Georgia, etc...:
To download, follow the link (9.88 MB):
http://rapidshare.com/files/17045031/S1871_Graphics.zip.html
To use, copy the contents of the appropriate culture into your "CK\GFX\Interface" directory. Remember to back this up if you want to go back to the originals!
Last edited: