Armchair Temüjin
6 Badges
Yes! Although the amount of replies to the original thread was , well let's say less than overwhelming I decided I would still go ahead and post the Meck Shadow WC aar. Even if people dont post, they still still read what I write, or so I tell myself :rofl:
So what are we up to now?
Well first of all no fancy story telling, no spelling checks and no rereading! I will just post updates as I did in the Mantua WC.
-All settings normal
-This means lucky on, gogo France!
-Difficulty=Hard
-No inheriting nor diplo annexing, both are considered cheating! by me
I have actually started a new game and abandoned the old mirror game, since I was lacking in screenies, which means I would be left typing my ass off once again!
The good thing about restarting is that this time I already know what Im going to do and can act accordingly. No more wasting time looking at pixels, everything will have to serve the ultimate goal now. I play tested a lot, so we should be fine.... Theoretically...
Everyones favorite nation: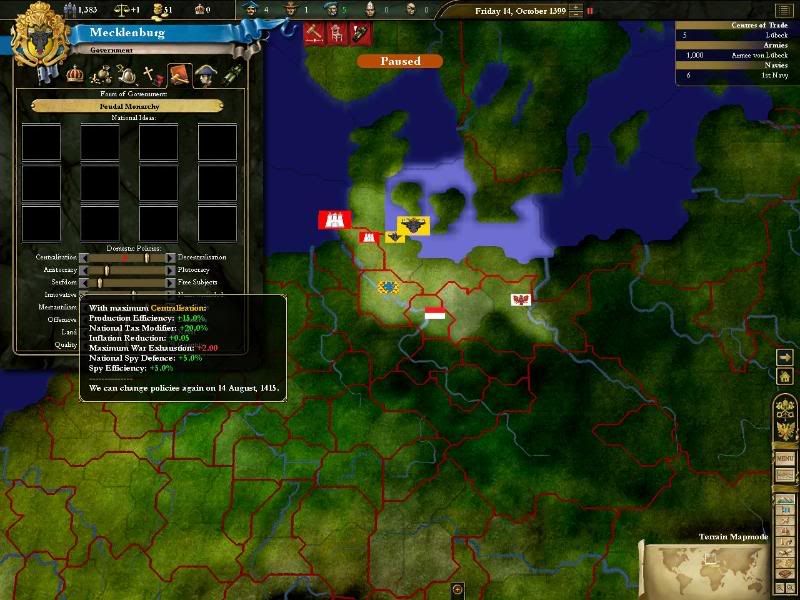 Suprise suprise , a cent move it is!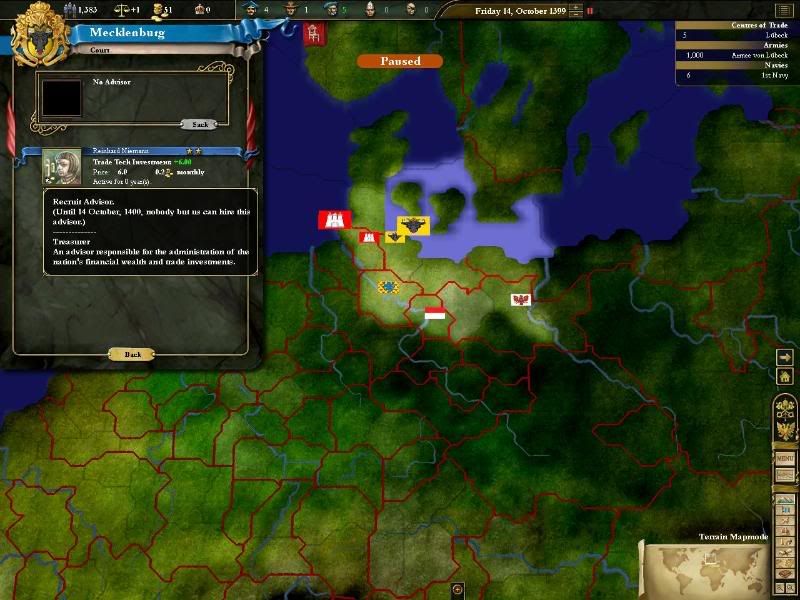 Advisors are lacking as always. Ah well you gotta make do with what the game throws at you. One play test run gave me two inf reduction advisors....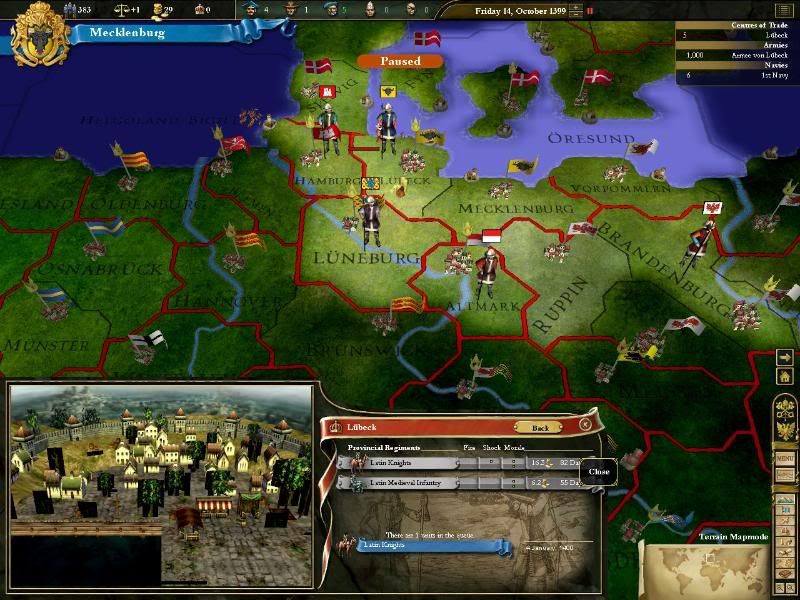 Making some cavalary, as much as my huge mp pool will allow me!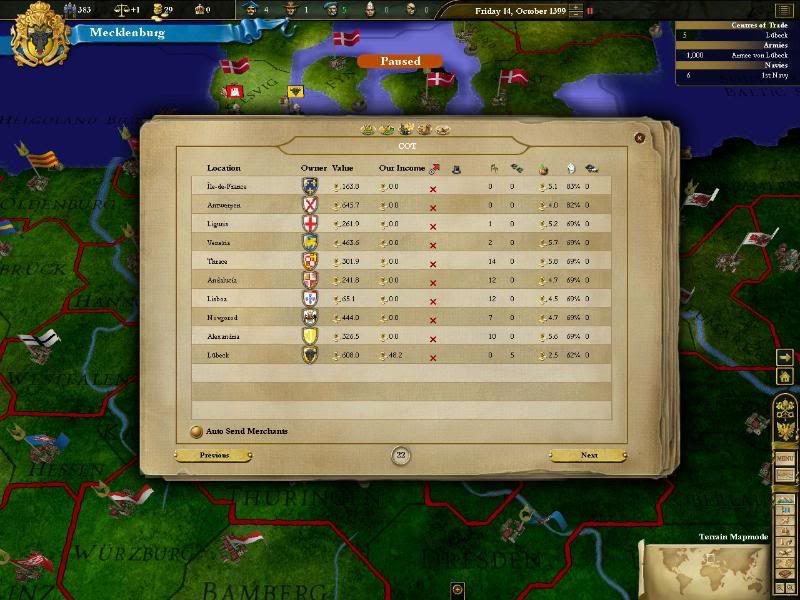 Money will be made using trade, this will be my main source of revenue for a long time to come. Ill only send to cots I have a decent compete chance at, dont be fooled by the place chance, only check the compete chance!
Warning everyone and there mother, as long as they are tiny!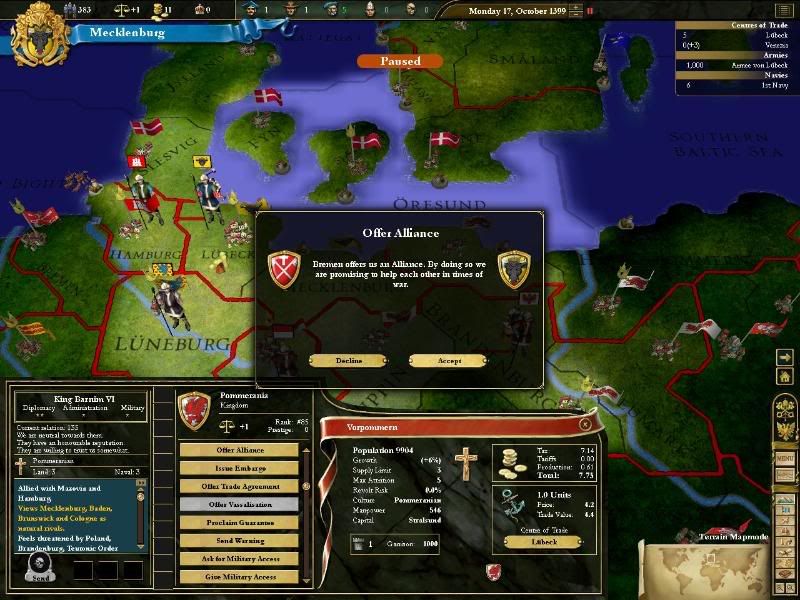 A weak ally
A slightly better one.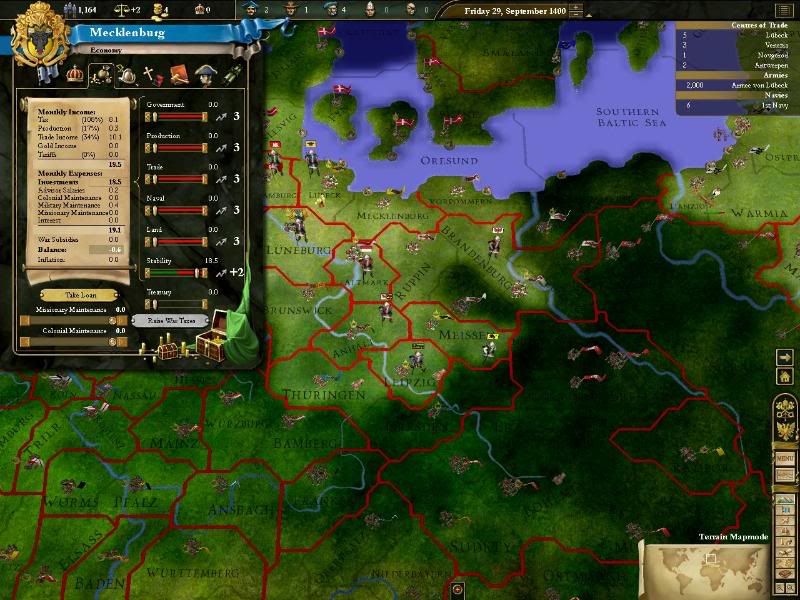 Stab first
Left over advisors! They sure are a lot better than the initial batch!
Tada! Minting will mean more than enough trade cash will turn into real life ducats, which I will need with 2 cores total....
Last edited: