Ok, my first ever post. Nothing to read so far, I'm uploading files to photobucket. Never finished a game of EU3, but there is always a first. Here is the deal, normally play to domination then get bored. Launched EU3 a couple of months ago and steam started to update something...np got thru that and started playing. Wait no more domination. What is the deal with manpower? Ok, started reading the forums. Now I get it...manpower nerf. Played some more and got 450k manpower with the blue blob. Granted who can't win playing france? Now for a challenge I clickified ENGLAND and lost four times to the froggers. Now not this time. My first ever AAR with England versus France. How do mercs work dude, never used them before?
Slimm
Holy Frick this is a hard learning curve as King.
First Day at work as King of England and I'm pasting properties from photo bucket pop up from God.
At least my Job description is simple...one bullet point.
It's good to be King.
Being King of England for the 14th time I realize God's Will to conquer Ireland is the best mission on the list.
Ok, first things first lets begin slider clickage for all in plutocracy.
The King thinks is 1% of the population should own 90% of all wealth.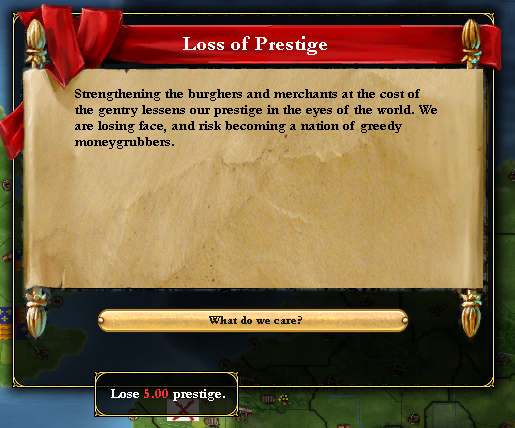 Oh my god I have two images and I've typed stuff.
I have discovered edit post.
Fact is I'm four years into the game...
I've got one billion screen shots and I'm challenged with interface.
I upload image to photoebucket. Then I right click the image in photebucket and do properties. I copy url, then I edit post and click little tiny insert image thing and paste.
Is this how the pro do it? Don't you hate the French in EU3?
Fetch me a diplomat! "Yes Sire" Travel to Portugal and break our alliance. The king believes that France will likely declare war within the next 5 minutes. From the past plays I know Portugal will launch relentless invasions of France with stacks of single regiments. He will prolong my 5 year White Peace to 17. Off with ye...
http://s894.photobucket.com/user/vslimm/media/EU3_3_zpsa344ef4f.png.html?sort=3&o=0
Last edited: