Master of Worlds - A Space Opera Strategy Game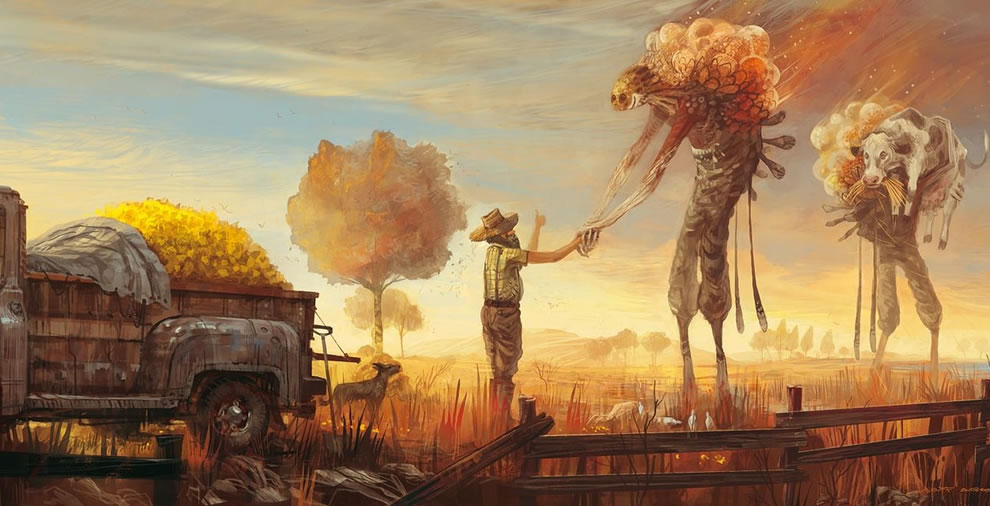 Welcome to Master of Worlds, a strategy/simulation set in a space opera setting. As the leaders of interstellar civilizations in an isolated arm of the galaxy you all will guide your polities to glory or destruction. You can pursuit any goals you wan't really as long as its entertaining and not powergaming. Humans can exist in this universe or not, Earth and Sol do not exist however. Multiple polities can have the same races but separate histories.



IRC Channel



Link: Coldfront
IRC: #Grim
Instructions:
1-Go to coldfront.net
2-Choose if you're using the flash ap or the java app.
3-Create a screenname
4-The page auto adds you to the #coldfront channel, which is displayed at the list on the left side of the screen. Close that
5-In the command box down below type /join #Grim Games
6-You're in and ready to chat

How To Play
You will first need to create your polity which can be anything you want it to be if it conformed to a few rules. All you need to provide is a name, four positive attributes, and your government system. Your stats will be assigned to you once after I read your sign-up posts and rolls. All sentient species are humanoid following the law of Optimal Form for self-aware intelligence. Insectoids are the only non-humanoid species known and are not playable.

SIGN UPS ARE ALWAYS OPEN.

Your Positive Attributes

Players may include 3 positive attributes for you polity. I will roll to see if you will be approved for the attribute or not. Powergaming is frowned upon in Master of Worlds.
There will be a bonus roll for an extra positive attribute as well.

I will also come up with the same number of negative attributes and roll to see if you will receive them. There is a bonus roll for negative traits as well. Your positive traits can effect everything about your stats, some may effect many and others only one stat. Strong roleplay is encouraged.

Example of a Positive Attributes:

3 Civilizations Contacted (I will provide your contacts :])

OR

Popular Government (definitely a good popularity rating but also may affect power distribution and so forth)

Your Government System

This is up to you completely but you can't have the best of both worlds or powergame. For example you can't have a democracy without some dissent or a despotism with a flourishing culture. I will be here to balance things out of course.


Stats

Polity Name:
Government System: Despotism
Positive Traits:
Negative Traits:
Stability: 5/5 (1 is bad, represents level of civil discontent)
Technology Level: 2/10 (represents degrees of technological power, first 8 levels within the subspace spectrum, improving your tech level improves several of your stats)
Popularity: 2/5 (represents the popularity of your leadership, 1 is bad)
Cultural Influence: 15/100 (represents the influence of your culture on npcs and populations, influence boosts your income from commerce and make sit easier for you to instigate uprisings in enemy territory or make friends with npcs)
Internal Uprisings: n/a
Population: 9,000,000,000
Alien Policy: Resettle
Colonization Rate: 1 system/3 turns
Exploration Rate: 1 system/1 turn 9all systems must be explored before colonizing)
Power Distribution: 10%/20%/70% (proles/uplifts/elites, represents the distribution of power within your polity)
Conciousness: disillusioned slaves/happy to be alive/arrogant (proles/uplifts/elites, represents general mood of the classes)
Military Level: 5/10 (represents the quality of your forces)
Space Ports: 0/2/3 (large/medium/small, turn bases=5/3/2, base x tech lvl = ship slots available used for construction, ship production is every turn)
Espionage Level: 3/10 (represents the quality of your intelligence agents, 1 is bad)
Command Ships: 2 (serves as a focal point for communication and datafeeds during fleet operations, 1 command ship can manage 5 capitals/1 carriers/10 lightships/5 transports times tech level)
Capital Ships: 10 (your primary warships equiped with heavy energy draining weapons for long range use)
Carriers: 3 (lightly armed and holds your fighters, each carrier holds 200 fighters as its base)
Light Ships: 23 (everything else you have such as frigates, destroyers, et cetera)
Transports: 5 (a transport holds a base of 50,000 marines or troops)(base timestech level=number of troops you can hold.
Planetary Troops: 22,000,000 (regulars and militia)
Marines: 9,000,000 (your elite troops)
Yearly Income: 12,000,000,000 credits/-18,000,000,000 (plus/minus=balance)
Yearly Balance: -6,000,000,000 credits
Resource Wealth: +2,300,000 tonnes/ -1,500,000 )(plus/minus=balance)
Post-Resource Utilization: +800,000 tonnes
Goods and Services: +400,000/-350,000 (plus/minus=balance)
Star Systems: [1] Luta (wealthy/abundant)(represents goods and services/represents resource wealth)

Your Fleet

Even though you may advance a tech level you must still retrofit your fleet to that tech level. Retrofitting is simple, you simply need your forces inside your polity's territory for one turn to have it done. During war this rule still applies if you're fighting within your polity.

War Events

All sides will compete with their number of ships, tech level, and military level. Who ever has the highest wins a round. Two rounds out of three will win you the battle and if you roleplay well enough you can receive a fortune roll if you're losing. The fortune roll represents variables such as a genius strategy working or a heroic sacrifice that wins you the battle. This is rewarded for good roleplay.
Turn Updates
Stats
Events
Last edited: