Debased coinage
35 Badges
Link to post with Mappa Regnorum 1.8 (latest version) and additional DVIP events
https://forum.paradoxplaza.com/forum/threads/mappa-regnorum.487372/page-20#post-16423236
For a while now I've been working on a completely new map for CK, based on my
Western Europe map
. I did want to call it '
Mappa Mundi
', but seeing as that's a bit too close to a rather famous EU3 mod I went instead with Mappa Regnorum, which roughly translates as 'Map/Chart of the Realms' in medieval Latin. So far I've done the colorscales and the province id map, so it works although nothing is set up properly yet. There's still the borders, shield/army/terrain co-ordinates and scenario set up still to do, so there's still a long way till it's in a fit state to be released.
Here's how it's looking at the moment: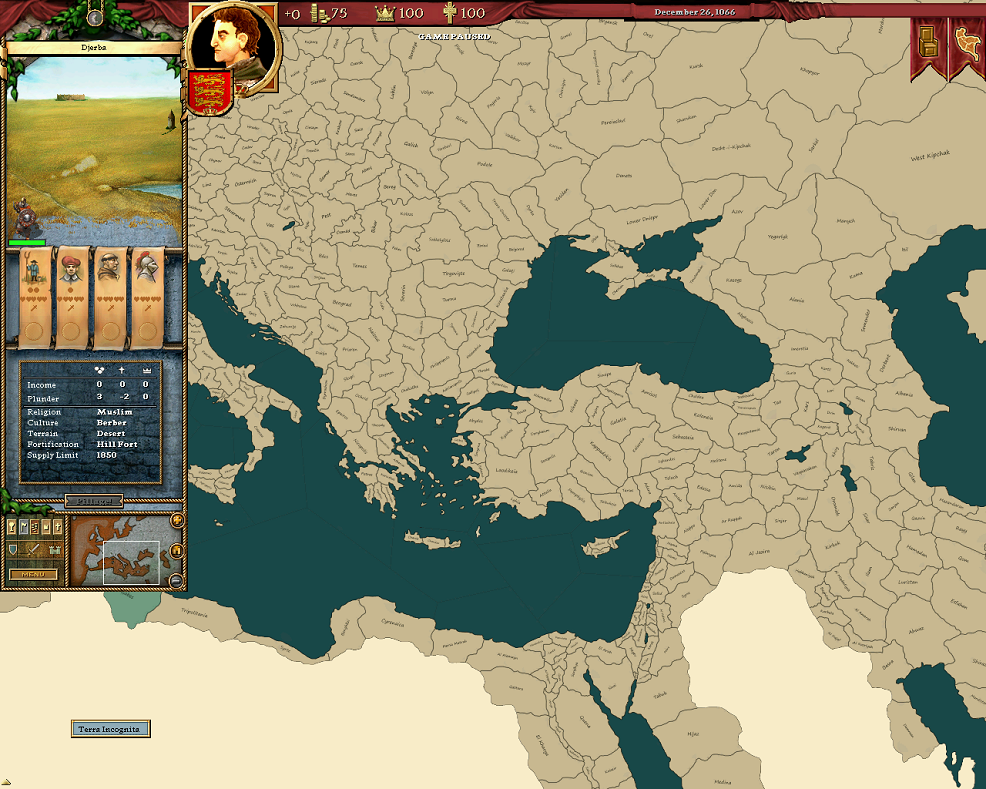 More screenshots will follow. Nothing is set in stone province-wise, so suggestions for changes are welcome. There are no rivers and I've combined all the lakes into a single province (+ defined it as a river so as to make it unaccessible to armies), so there are a number of free province ids, so that's something to bear in mind.
Last edited: