Second Lieutenant
66 Badges
Introduction
Four Men's Destiny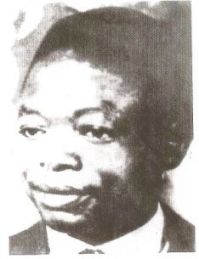 I.Joseph Makael
He walks along the Moskwa slowly, almost deliberately.
The people who come across him, eyeball him with a touch of fear – something normal for him.
Joseph has never been to Moskow to this day, and he had not the chance to see half of the things he wanted to see. But what sadden him more, was the fact of his rapid farewell with his father. Well, he was not his father at all, he adopted him at the age of four, when he found him in a dirty puddle, nearly naked and malnourished. The the local administration was easy to convince, the officer accepted the adoption with a shrug of the shoulders. His father often described the officer as a
"typical snobbish German good-for-nothing, being in Africa because nobody wants him in Bavaria, and ,even more typical, don't give a shit about an Russian Jewish merchant and thousand of children, deceasing on his step, because of his good-for-nothingness."
All Joseph can remember is his father, calling his name (but without a clear imagination of his face) and the hunger and the heat.
Nevertheless he wants back. Shmuel Makael nodded thoughtfully as he revealed his wish to go back to Cameroon. In the meantime, the good-for-nothing Germans was replaced by good-for-nothing French, however, the situation is quite bad. Joseph read everything he could dig up about the situation in Euqatorial France. He studied in Kiev, where Shmuel lives.
He founds out the only way to put an end to inhuman imperialism: all-world communism.
As they have no chance to get education, the African peoples are not able to resist the pseudo-democratic Europeans.
Makael's aim is to catch up the enlightenment for Africa, maybe this could be the start for a world revolution.
But that is just a dream, things must be handled in Cameroon first.
In one hour he will board the plane – the start of his long journey down to his long missed home.
II.Gaspard Baga-Leon
Ho Chi Minh smiles brightly.
The hall was full of men, waving red flags or raising banners. The Vietnamese man was secretly smuggled into Paris, because the secret service got an closer eye on him, because of his investigations in French Indochine. Ho's speech about the role of colonies in the hegemonial position of the reactionary states was consistent with Gaspard's thoughts, but he was not cheering as the others.
Ho was his rival.
The Parti communiste français supports the ambitions of French colonies to become independent states as far as they can, but they got insufficient funds to finance every revolt.
And the peacefully looking man was the most promising candidate in the eyes of them.
After long-time activity in the party, Gaspard Baga-Leon has finally got some support - enough to get it started.
Two days left, then he will be on his way back to Cameroon. It will take some time to get those weapons, commie-financed, to a fitting hide. And that's just the beginning.
While he thinks about his plan, the hall slightly empties.
Gaspard knows, that he gave himself a life-task, freeing the land of his ancestors.
He would do his best, to make the world a better place, where al peoples live in peace.
III. Khalid Menad
Nobody pays attention to him, even if he sits there motionless for hours, seems like days!
In fact Khalid doesn't know how long he has been sitting there, staring at the pictorial well. This was his home village, it has no name and lays around 50 km in the south of Algiers.
He knows that he has to make an decision.
Khalid was never interested in politics, he prefers the simple way of the military.
He likes the order of superiority or inferiority, an easy to handle hierarchy.
But now it has been the third time he hasn't been promoted. Every time someone else got chosen.
Every time a French officer.
In his frustration he thought about leaving the military service.
And now this letter, definitely in time.
When he was sent to Paris for deeper education, he met Baga-Leon a couple of times. Gaspard talked weird, but fascinating stuff about freeing the colonies, Africans and Europeans on the same eye height.
They both knew, that this would be reachable by force only.
Khalid stands up and tears the letter apart, he made his decision – there wasn't much he need to take along.
IV.Valery Elcourt
"You have use that entry!"
It isn't that the man omit the "Sir" or the commanding tone in his voice that annoys Valery the most. It is the overbearing way he looked at him.
The train-guard, standing between him and the first-class-entry, points at the last wagons.
"But I got a first-class ticket!"
"Well, only because you've stolen enough money of your master, like the dress you wear."
he smiles.
"Be happy that I haven't called the police, and now go!"
Stunned Valery turned away. He is the secretary of an French enterprise in Cameroun! At home, even the whites knows him, but this wasn't the first time he gets threaten like that, especially in South Africa.
As he walks along the wagons, there are many black faces watching him. Elcourt wonders, if they would grab his clothes and his money. He wouldn't resent that, they got as good as nothing.
Every time he walks out of his home he sees the whole African misery.
Secretly, he had visited the communist meetings sometimes. First, he pretended to be there just because he was bored.
But after some time, he couldn't refuse his interest any longer.
While he stands in the overcrowded wagon, he can't wait to arrive at home.