Greetings comrades and enemies of the revolution! I have been thinking of making another AAR for a while, and have flirted with a few ideas. First I wanted to make a Austria-Hungary one, but I quickly lost interest. Then I flirted with the idea of a West-German NWO one, but I found the mod somewhat lacking. Now I wanted to make a German AAR with the Kaiser reinstated, and then I got another idea. What about the USSR? The story of USSR is fascinating and I will take it as a learning experience to weave this story of some sort of re-enactment of Leninist USSR, especially as from my observertations Trotskyism, whatever that is, is a pecurious -ism in communist and radical socialist circles. Some see it as reviosionism, others see it is as democratic socialism and others again just an extension of the terror of Lenin and Stalin. But I digress, we'll see how this AAR develop and if Trotsky would be any better than Stalin or worse - or rather what I decide and how the game play out
Now I will lay out a few things, goals, rules etc.
Goals:
-Let Trotsky take power.
-Spread communism to as large parts of Europe as possible, however I won't be doing this as Stalin. For example when Trotsky assume power I might be influencing Romania to make them commie, but I won't do it as Stalin.
-Make France, UK or USA communist. France can be made commie through ideological boosting, but UK (and her Dominions and Puppets) and USA can only be made commie through war.
-Win WW2? And if so, puppet Germany.
Other things: I will play it on alternative history, as if I let Trotsky assume power then the AI should be able to do some shit too. Hopefully one of the other nations will embrace the glorious enligtenment of socialism!
Other than that welcome and I hope you will all enjoy it. And don't let this be a shitstorm over ideology (but if you are knowledgeble about this topic, please don't hesitate to post stuff here or PM me), it is just for fun and I hope you too will have fun to see what happen! And to just make it clear, I have
never
played as USSR before, so we will see what happen and how I can fare against Hitler and his buds after I recover from a civil war, and perhaps I will even launch the Great Purge just before Trotsky return to make it even more difficult?
Time will tell, will Trotsky (really me) truly make the USSR a socialist state and usher the world into a new era, will it be forgotten under the boots of the Fascist warmachine or will it just be another Stalinist era under a different label? Only time will tell, and I hope you all will join me in finding it out!
Table of Contents:

Inter-War Era:

Stalinist Era:
-Prologue: Workers of the world, unite!
-Introduction: The Devil is a good Communist.
-Chapter 1: Govern Humanely.
Spanish Civil War:

-The Spanish Civil War: Further Beyond.
-The Spanish Civil War: Madrid shall be Fascism's grave.
-The Spanish Civil War: Workers, to Victory!
Beginning of the end of Stalin:
-Chapter 2: Abolish the Cult of the Individual.
-The Border War.
-Chapter 3: The Gravedigger of the Revolution.
Trotskyist Revolution/Civil War:
-Chapter 4: Communism needs Democracy, like the Human Body needs Oxygen.
-Trotskyist OOB.
-Chapter 5: The Second Russian Civil War.
-Chapter 6: The End may Justify the Means, as long as there something that Justifies the End.
-Chapter 7: I like my Beer cold, my Coffee hot, my Revolution - Permament.
Trotskyist pre-Great Patriotic War time:
-
Chapter 8: The Revolutionary Fires will reach the entire Continent.
-Chapter 9: 1871 all over again.
-Chapter 10: If you cannot convince a Fascist, acquaint his head with the Pavement.
World War Two:
Great Patriotic War:

-Chapter 11: Operation Icebreaker.
-Chapter 12: You only have to kick in the door and the whole rotten structure will come crashing down.
-Chapter 13: Liberators, not Conquerers..
-Chapter 14: The German army is a machine - machines can be broken.
-Chapter 15: Götterdämmerung.
-Chapter 16: When you see a rattlesnake poised to strike, you do not wait until he has struck to crush him.
-Chapter 17: A new year, a new hope.
-Chapter 18: Heil dir im Siegerkranz.
-Chapter 19: A game of dominos.
-Chapter 20: Eastern Migration.
First Wave Communist Revolutions:

-Vive la révolution! (France).
-To Arms! To Arms! (Hungary).
-You cannot make a revolution in white gloves (Finland).
-La Muette de Portici (Belgium).
-För brödrafolkens väl (Sweden).
Eastern Storm:
-Chapter 21: Victory in the West. Disaster in the East.
-Chapter 22: The fiercest Serpent may be overcome by a Swarm of Ants.
-State of the World War.
-State of the Union.
-Chapter 23: Sleeping Giants.
-Chapter 24: Downfall.
-Chapter 25: Island Hopping.
-Chapter 26: Waking the Bear.
-Chapter 27: August Storm.
-Chapter 28: Ultimate collapse and obliteration of the Japanese nation.
The Cold War:

Post War Situation:
-Post-War World: Lenin zeigt an!
-Post-War World: Truth Prevails.
-Post-War World: Befreiung.
-Post War World: Never failing Powderkeg.
-Post War: Red Retribution.
-Post War: Domesticating the Tiger.

Cold War:
-Chapter 29: Eastern Betrayal.
-Chapter 30: Paris Peace Treaties.
-Chapter 31: After Hitler.
-First Congress of the Internationale.
-Chapter 32: Southern Thrust.
-Chapter 33: The Great Gambit.
-Chapter 34: Countenance.
-Chapter 35: Desert Storm.
-Chapter 36: Crisis.
-Chapter 37: Euthanize the Sick Man.
-Second Congress of the Internationale.
-Chapter 38: Boiling Point.
-Chapter 39: A Red Threat to International Peace
-Chapter 40: Endgame.
Second Wave Communist Revolutions:
-Poland is not yet lost (Poland, obviously).
-Norway, in red, red and red (obviously again, Norway).
-Dear Bulgaria, Land of Heroes.
-Anarchism or Synarchism.
World War Three:

Zapad:
-Operation: Zapad.
-Chapter 41: The cliffs of England stand.
-Chapter 42: Seven Days to the River Thames.
-Chapter 43: Orange Revolution.
-Chapter 44: Plywood Cross.
-Chapter 45: Fortress Copenhagen.
-Chapter 46: If you wish for peace, prepare for war.
-Chapter 47: Through Adversity.
-Chapter 48: Proletarian Shield.
-Chapter 49: Grave of Democracy.
-Chapter 50: The Ruby Island.
-Chapter 51: God Save the King..
-Chapter 52: Island Hopping vol.2.
-

Chapter 53: Red March.
-Chapter 54: Red Ocean.
-Chapter 55: Enforced Decolonization.
-Chapter 56: Defeat of Atlas.
-Chapter 57: Freegypt.
-Chapter 58: O, God of Our Land.
-Chapter 59: The Forgotten War.
-Chapter 60: The Great Game.
-Chapter 61: Seven Months to Lake Tanganyika
-Chapter 62: Age of Cobalt
-Interlude I: Red Continent.
-Interlude II: Continent of Revolutions.
-Interlude III: Commonwealth of Workers
-Interlude IV: For the protection of the workers and peasants.
-Interlude V: Disunion in Diversity
-Interlude VI: Liberty Enlightening the World
-Interlude VII: Dragons and Knights
-Interlude VIII: Workers of the World, United
Red Dawn:
-Chapter 63: Vostok!
-Chapter 64: Hail Mary.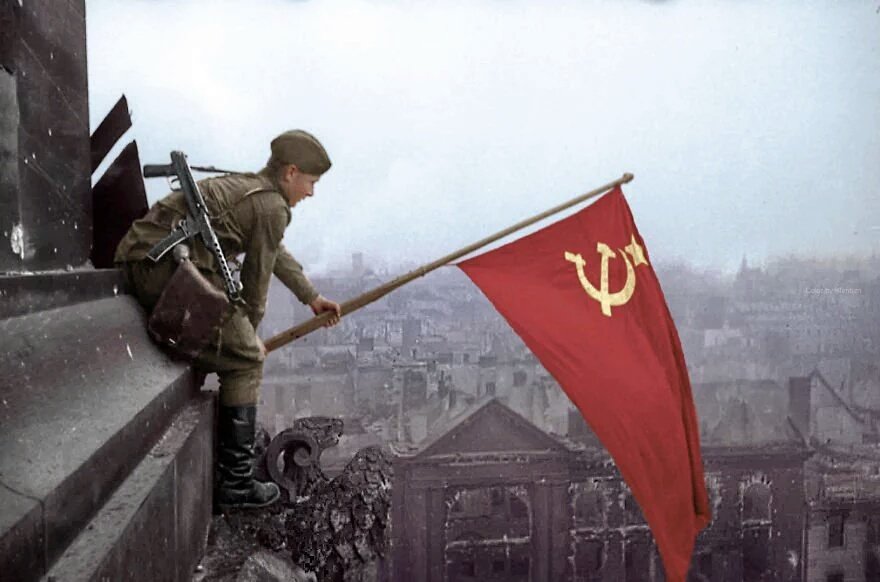 Last edited: