From having played a few dozen hours so far it seems to me like Stellaris suffers the same problem as most 4X games in that the optimal strategy seems to be to ignore the other empires whenever possible in favor of investing all your resources in growing as fast as possible. The reward you get for playing optimally is to get huge, and have a huge amount of micromanagement to do.
So with all that said it seems like the sensible choice is not to play optimally. Let's make conquest a goal in itself, and not ask whether war is sensible, but rather wether war is possible. Does anyone else want to see the galaxy burn?
Meet our protagonists, the Haahn. They're desert dwelling bird people who are thrifty and industrious, but slow breeders and sedentary.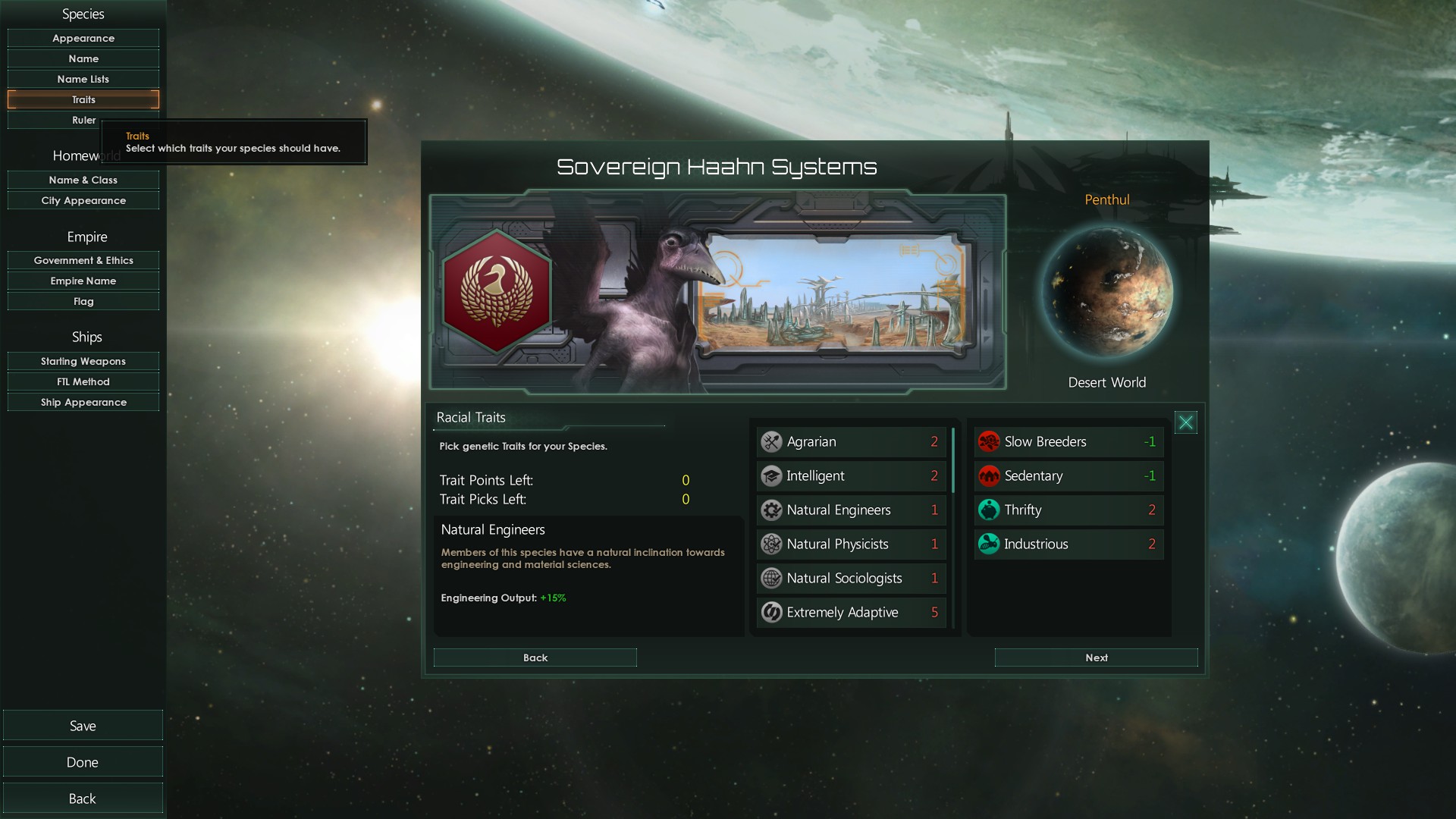 For government I went with science directorate, because the +1 tech alternatives cuts down on the impact of RNG. That means we have to be materialists. Militarist seems an obvious second choice and, since we want to make all the galaxy part of our big happy empire, I put the last point in xenophile
Starting weapons are missiles and ftl method is hyperlanes.
I chose an elliptical galaxy to avoid the boring possibility of starting in an area of empty space, and small to keep the number of names and places possible for readers to keep up with.