Les Flammes des Ténèbres (The Flames of Darkness)
​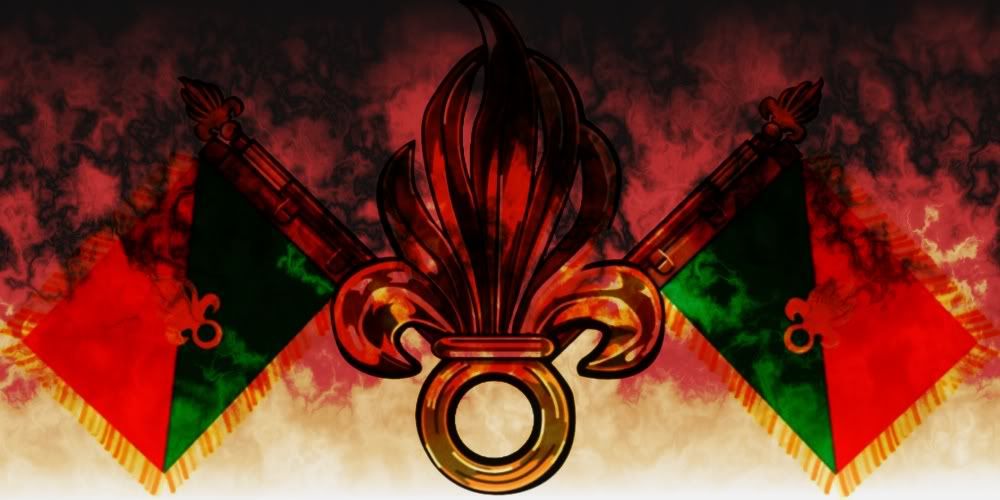 Fanion et grenades - the emblem of the Legion
Imperial French Flag​
Hello everyone, this is the first time I attempt to write an AAR in Vicky, and the second time I try to write an AAR. Anyways Gaia Production proudly presents a new AAR and hopes that people will have a great reading experience from my writing.

This will be a narrative AAR set in the American Civil War about the story of a special Légion étrangère task force sent to America on behalf of the French Empire. As the first half of the title of this AAR might remind some of you, it is set in an Alterrnate History Universe where France, and later Germany, were more powerful than in the OTL. To know more about the Alternate History Universe, please read my other AAR in my signiature, in which this AAR will make strong connections with. Furthermore, this will be an AAR that will also have some small connections with a particular AAR in Vicky as suggested by the later half of the title.

I may not be the best writer around, but please enjoy!




…………………………………………………………………………………………
​


America in the beginning of 1860s was full of chaos. Civil War had broken out in between the North and Southern states. The French Empire under Napoleon III exploited the chance given by the United States inability to follow her Monroe Doctrine and decided to establish a Latin Empire firmly under France's sphere of influence,, starting with a French intervention in Mexico. However to gurantee that the United States will never be able to interfere according to the Monroe Doctrine ever again, America had to remain divided and relatively weak. Hence a special task force consisted of French Foreign Legionnaires were sent to the newly created Confederate States of America to assist their struggle of independence.

The time is 1861, the time when the United States of America was beginning to be brutally torn apart by the differences of her people from within. And also a time when the flames of darkness of the era produced Saints et Démons who fought each other for the justice they believed in.
​
Last edited: