First Lieutenant
59 Badges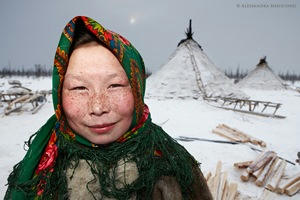 Photograph (c) Alessandra Meniconzi
Lady of the Yaran - A Samoyed/Finno-Ugric Matriarchal AAR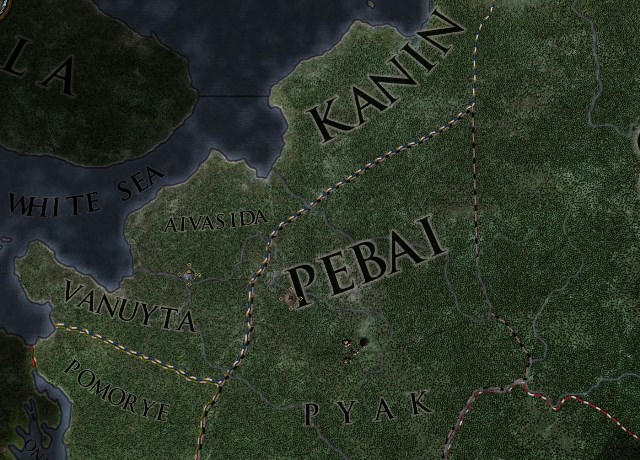 Table of Contents by ruler:
Chapter One - Khatyako - Ruled 867-901
Next Ruler - Not yet played.
Preface:
Welcome to my first ever AAR! Yaran of the North is an AAR
loosely (read: historical fiction)
based on the Samoyed/Nenets people, which I have decided will go by the term "Yaran" in these stories. So from here on out, whenever you see the word "Yaran," know that I am referring, in a historical-fiction sense, to what is called the Samoyed culture in CK2, which goes by the term Nenets in the modern day.
I wanted to focus on one of the Finno-Ugric peoples now that 1.101 has come out, so here it is. And oh yes, this is my first ever attempt at an AAR.
About/Rules/Mods:
Yaran of the North is a storyline-focused CK2 Narrative AAR. I will roleplay characters and their decisions whenever possible, and I will take breaks from the action to tell stories based on in game traits and events.
I will play the Yaran as a matrilineal and enatic culture,
which is more feasible now that 1.102 has been released. There are some references that indicate the Nenets might have been matrilineal to some degree at the clan level, but it's not clear that they really were, or to what extent they were. (See NOTE 1) For novelty sake I am letting the idea play out completely. To pull this off, I am employing a couple laborious processes. First, I have modded things to make Yaran areas Enatic. Second, I will matri marry whenever possible, but I am not sure I will be able to overcome the AI reluctance to do so. Unless a Yaran woman is marrying a foreign man, I will manually edit the marriage to matrilineal. Also, to promote intended successions and marriages, all sons of Yaran women will be manually edited to be bastards when needed. I will manually scrub the save file every five years to ensure all is in order. EDIT: ONe thing I've been finding as I've played is that it's hard to find men that would be willing to matri marry. When I resort to having to marry male courtiers, I will give the ruler a prestige boost using the console to make up for this difference if the marriage would result in a negative prestige score.
It appears that in the Nenets culture only men may be Shamans, and this calling tended to pass from father to son, or father to grandson. To reflect this, I am making Temple holdings in the Yaran culture agnatic gavelkind versus open-elective. Similarly, it appears Nenets women were prohibited from having any role in warfare, so only men may be Marshal or lead armies. I have not changed the default for city holdings.
The game will be on Normal setting, and I will disclose any reloading or save file editing other than female succession editing as mentioned above.
I have given very positive stats & traits to the initial leader and her husband, but I will not modify any future people for stats or traits.
Mods running:
Cultures and Portraits Revamp (CPR)
PRP: Mongols
My own
Pagan Duchy Subjugation mod
.
My own Yaran Campaign mod, which is based on but expanded from my
Finno-Ugric Mod
. My modding has done the following things:
Replace Samoyed with Yaran culture.
Given cultural names for the Samoyed/Yaran group.
For Yaran feudal rulers and titles: Set succession to enatic gavelkind at start.
For Yaran temple rulers and titles: Set succession to agnatic gavelkind.
Principles of gameplay I will employ:
I will play in a gamestyle appropriate to the skills and traits of each ruling character. Ambitious character will be intentionally expansionist, content characters will be defensive, and characters without either trait will be offensive only in opportunistic situations.
Yaran rulers will have the general goals of the following, in order of priority:
To unite the Yaran people under one ruler.
For an ambitious ruler: Form a Kingdom title.
To maintain or complete de jure duchies.
To expand opportunistically, especially in Uralic (Suomenusko) faith areas.
For an ambitious ruler: Form an Empire title.
To survive until the end of the game. The Golden Horde might be a real issue.
Let's have some fun!
~~~~~~~~~~~~~~~~~~~~~~~~~~~~~~~
Note 1: By
Edward J. Vajda
. "From an anthropological point of view the Nenets are interesting because they are one of the few Siberian peoples whose social structure revolves around women leaders. The Nenets are divided into dozens of matriarchal clans. Mothers enjoyed great authority in the family. Crimes and disputes within a clan were rare, but interclan fighting was not uncommon. Also, the Nenets might choose a male war chief to lead several clans when raiding neighboring non-Nenets tribes. The study of kinship terms suggests that originally the Samoyedic peoples practiced a type of group marriage. The children, however, reckoned descent and their place of residence from the mother rather than the father (in other words, they were matrilineal)."
Last edited: