THE STORY THUS FAR:
In the 1800s, a man came to power in the central European state of Bavaria. His name was Ludwig, and he was out of his gourd, with delusions of conquest.
When the Prussian King accepted the Frankfurt Assembly and forged the German nation, those plans were crushed. Though a South German Federation was formed, it was surrounded by powerful neighbors, with little oppertunity to expand.
Then, in 1886, the Mad King made a breakthrough. A Time Train was now a reality. The King only wanted to alter the course of recent history, preventing the 1849 formation of Germany.
But, a malfunction blasted the King and his aide (Ernst) back 800 years to 1066. They became advisors in the court of the Duke of Bavaria, and were responsible for that Duchy becoming the home of the Holy Roman Emperors from 1219 onwards. It was due to them that Bavaria marshalled the German and Polish states to crush the Mongol Hordes in the early 14th century.
But now it is 1419 and the world has changed. The ancient institutions of the Holy Roman Emperor and the feudal system are beginning to crack. This may catch all by surprise...
King: "WHAT THE **** HAPPENED TO MY EMPIRE?!"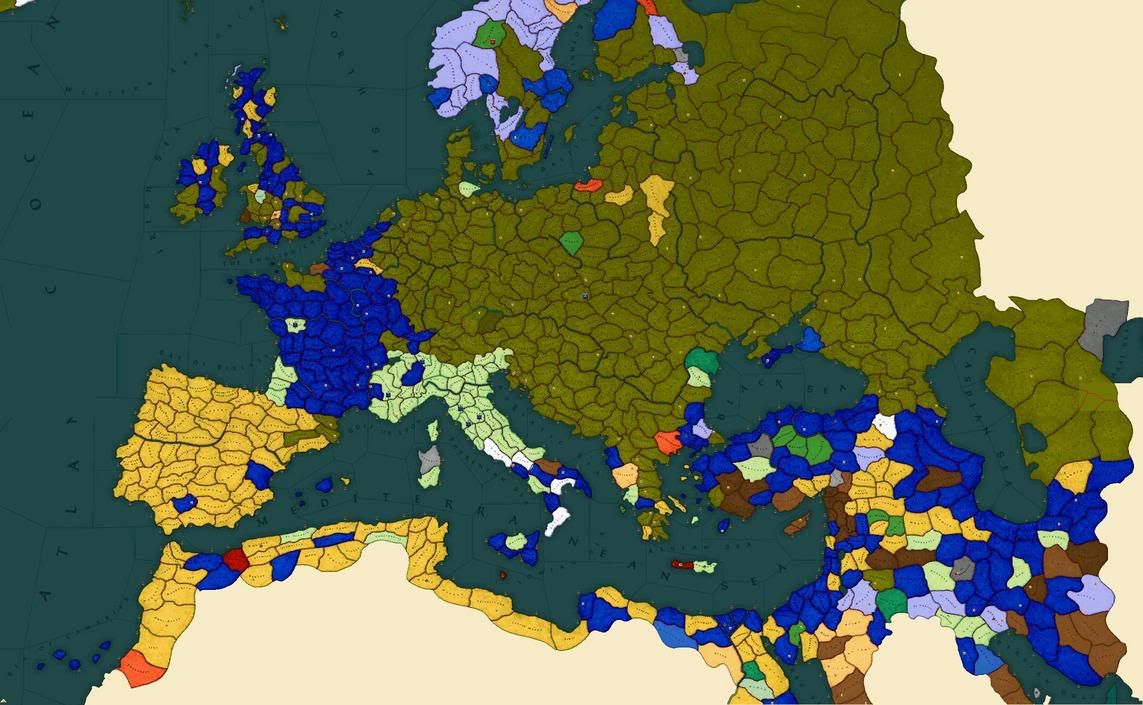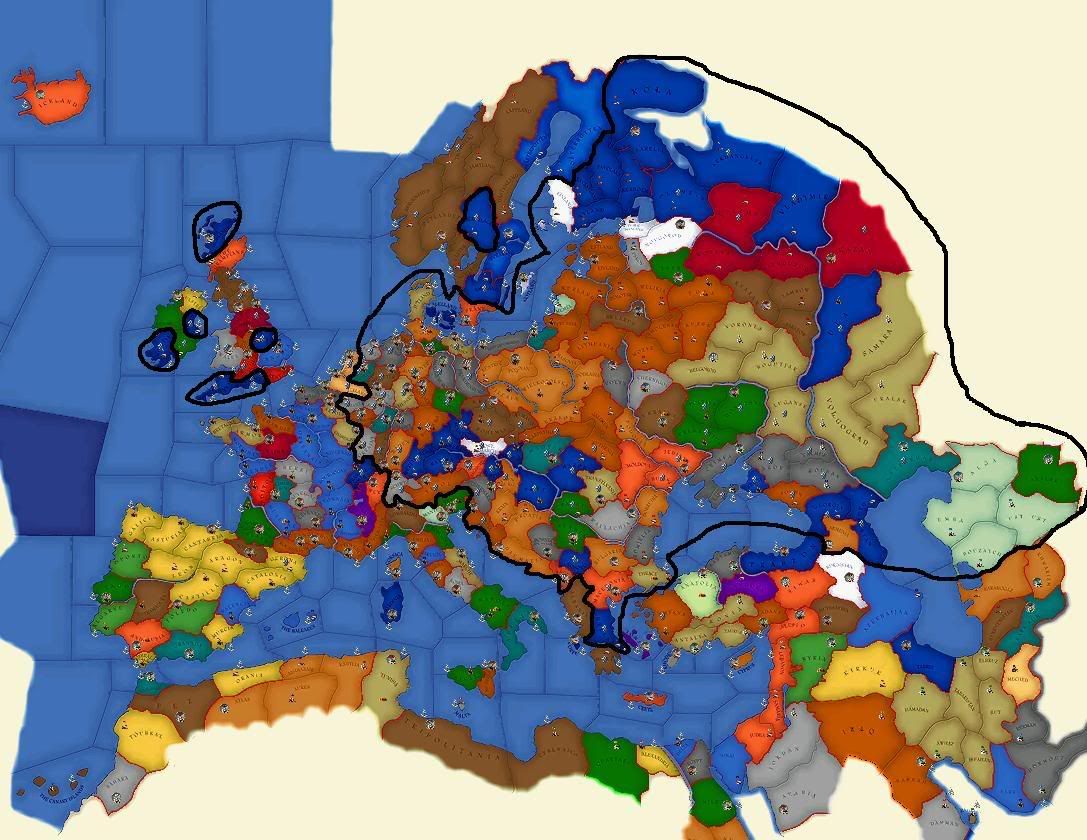 -----------
And Bavaria marches on!
This will get off to a slow start, end-of-semester assignments being what they are, but never fear, for King Ludwig is here!
EDIT: I should probably say this. All those nations inside the black line are my vassals. I used King of Men's Superior Converter so it's more 'realistic' (vassals in CK became vassals in EU2 instead of annexed), and it'll give me more challenge in cnetralizing the Bavarian Empire.
Last edited: