Existentialism On Prom Night
24 Badges
Prelude: A Nation Divided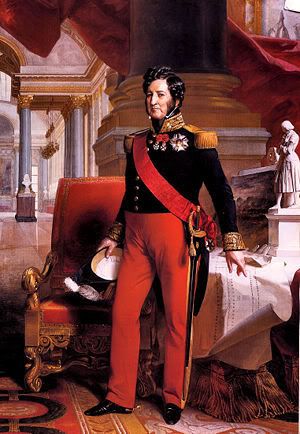 Louis-Philippe, King of the French, head of the House of Orléans
​
His Royal Highness, the "Citizen King" has been in power for around 6 "glorious" years. France is a politically divided place since the deposing of the senior Bourbon line by the Orléaniste. The Légitimiste are supporters of Henry V, former (albeit disputed) king of France. The Républicain factions form the French voice for true democracy in France, and with 46.84% of the population behind them, are the most numerous in French politics. France has also been conducting an exhausting war against Algeria to the south, in an attempt to subjugate and colonize it. Its cost, has been more than its worth to say the least.
France is by definition a "Constitutional Monarchy" but in practice, what the Orléaniste say, goes. Only the most elite have a say in French politics. Two regional wars are raging on France's borders. To the north, the breakaway Belgian peoples fight their former Dutch masters with no end in sight, and to the south the Carlists have been fighting a desperate battle against the Liberal forces of Isabella. The French stance on these issues is still under a heated debate amongst the elite. France also maintains close relationships with the Kingdom of the Two Sicilies and the Duchy of Lucca.
France's enemies are the usual suspects; the English and the Germans. (Of all monarchs and governments) Overseas, France maintains a mutually friendly if not apathetic relationship with the United States of America, and as of late has been having regular headaches with various Latin American republics. Overall, the world is France's oyster, as it has always been, and so it shall always be.
France has a population of around 35,068,000, a healthy economy, and a mostly literate pupulation. The building blocks for a strong French economy are in place and everything will be soon brought into order.
Last edited: