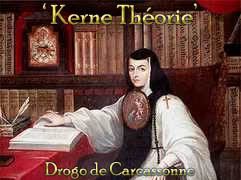 Part II: Prosperity and Unease

​

Crimthann spared little time to savor his dynasty's victory. There were still French nobles in charge of Rennes and the Duke sought to liberate the city of its supposed oppressors. Since Konwion had thoroughly beaten the French armies and pillaged the province for all its worth, the people had seen nothing but misery. As the economy collapsed, the nobles began to fight amongst each other for the few resources. Murder was rampant, war constant, and famines regular -- the time was perfect for Crimthann.

With some meandering rain, the Duke of Brittany marched through the gates of Rennes unheeded on March 7, 1254. Those nobles who were too foolish to quickly flee were either thrown off the city walls or hacked down.

Seeing the potential of Rennes, Crimthann began to liberally fund various merchants and markets in an attempt to jumpstart the local economy. Within two years, his efforts payed off and Rennes had become tremendously wealthy. The city became so prosperous that it became the head of the Rennesguilde, a mercantile alliance that would pave the way for the Hanseatic League only a short time later.





For four years, Crimthann would quietly tend to the inner intrigues of Breton politics. During this time, he married Sadb Bruce, a distant relative of the King of England. He also began the Monastery of Saint Hoel in Cornouaille.

Being the only legitimate son of Indrechtach, Crimthann had some reason to worry about his two bastard brothers. Alasdir and Nathi-i were quickly growing realizing the power they could possess. The Duke sought to get rid of them but just how was a difficult question. Banishing or arbitrarily executing them was simply not an option, for the moment at least. Instead, Crimthann looked outward with a pious facade, to the shattered Sheikdoms of Iberia. Alasdir and Nathi-i could be sent there as governors, out of the way and out of the equation.

What would soon begin was Crimthann's first series of foreign ventures.

​